Hey friends. The space under the stairs can be used for creating here home office room, kitchen bar, shelving for storage to the kitchen tools or clothes storage shelves. Or, also, we can use the space for creating a tiny garden thee and to grow our plants and flowers here. I invite you to spend little time with us and to see our under the stairs room ideas and to find ideas for your home.
Create tiny kitchen bar under the stairs
Take a look at the very first idea from this post and see how to arrange the kitchen tools and glasses you have at kitchen place. Learn how to create a nice kitchen bar in such a small place but also check other ideas that follow.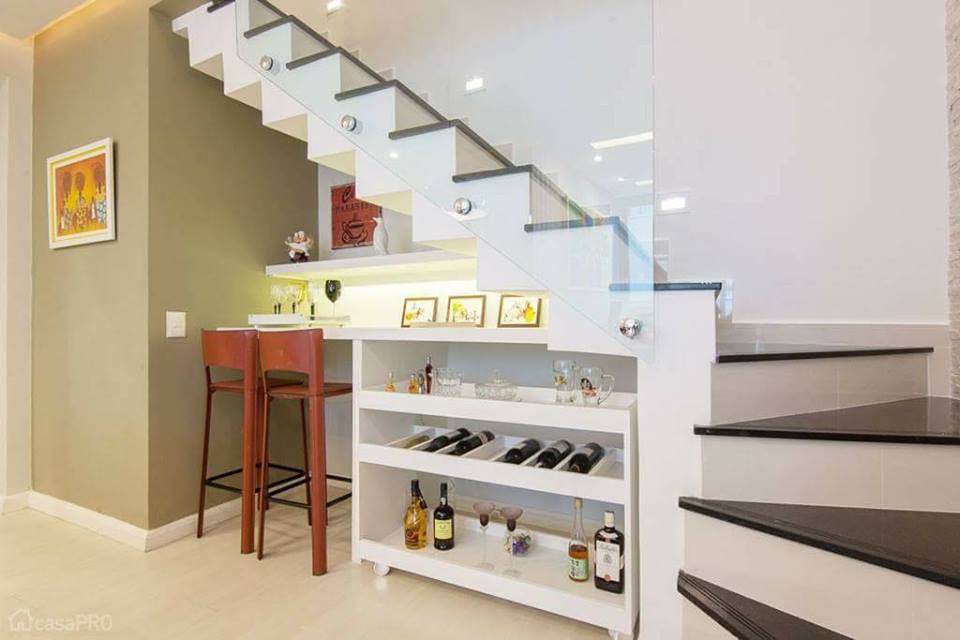 Your home office can be placed under the stairs
The second idea is for those who spend a lot of time in the place under the stairs in their home or those who spend a lot of time in front of their PCs. Well, friends, your home office has a perfect place if you decide to add it under the stairs.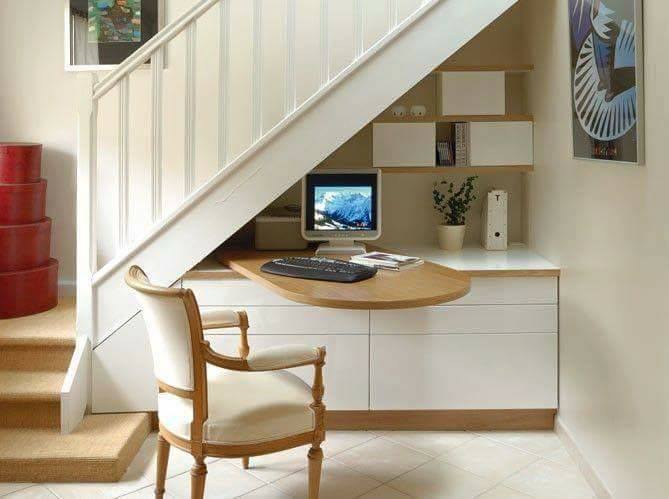 Creative garden placed under the stairs
If you already have enough place to make good organization at home and to store all the kitchen stuff you have, you can use this place for planting here your flowers and plants. But if you have no idea how to do all this, please check the photo now and make the things clear.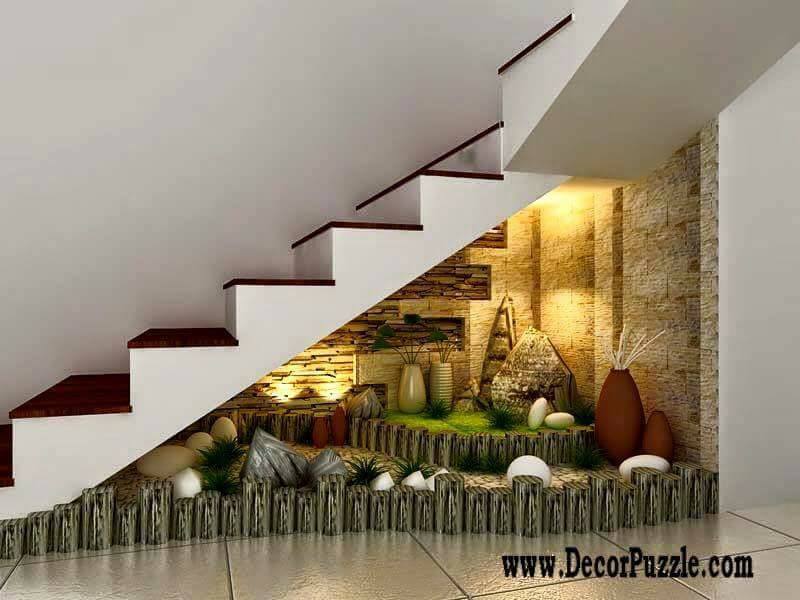 Entryway storage cabinet under the stairs
In this place, you can make storage for your shoes and coats, to have nice shelves, to have nice racks and also to have sofa for seating while you are getting off your shoes. Creative way to save space but still have an organized home.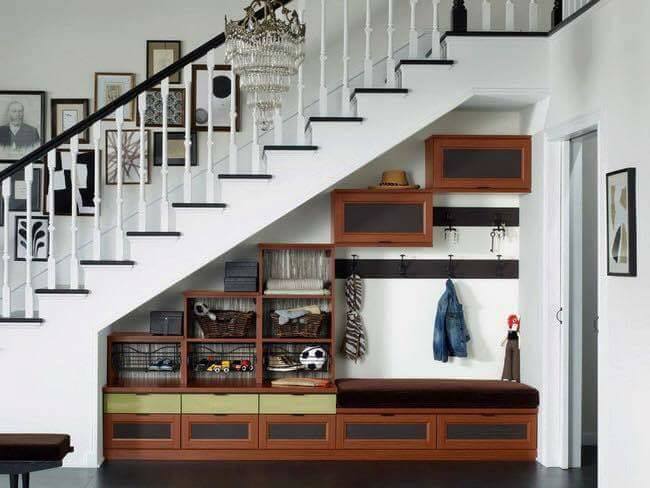 Mini kitchen and mini bar downstairs
You can have small kitchen place with a small home bar in the downstairs place and to love the decor. If you already have a large kitchen at home, this can be the second option that you can use for not climbing to the stairs all the time, to save on time and to keep clean your kitchen upstairs.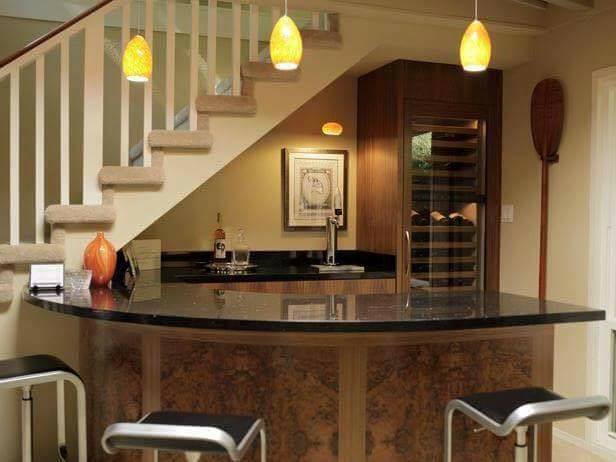 Space saving wall niches and shelves
We will finish this post with nice shelves placed in the wall under the stairs. In this place, you can store all the kitchen stuff, so take a look and learn how to do that in a creative way. This is a perfect way to save space at the kitchen and also to have the good organization to the stuff you have.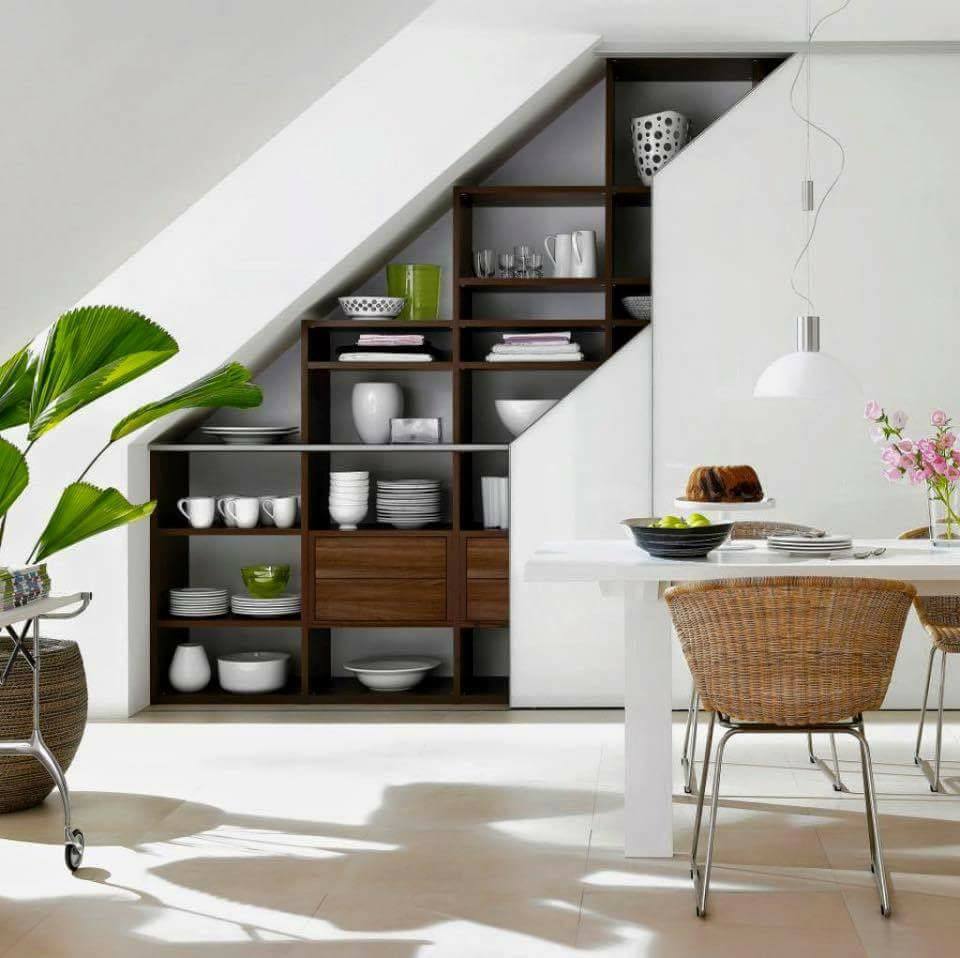 After reading all this, also read about how to create colorful design in the balcony place and to enjoy in the place with love and passion!!! Thanks for your attention and keep following our page in the future!!!