People who live in a small place know the difficulty of organization and storage. Some people want to use this place for storage, the others want to use this place as a home office roomThis might be hard if there is never a place for anything. There are many places that can be transformed into storage place and one smart idea is to use the place under the stairs.
Scroll down and check these under the stairs storage ideas and use some of the ideas for your home. Here, you can make nice organization, here you can create a office room and even more ideas as you can see in the photos. Be kind and share the ideas with your friends!
Under the stairs storage for kitchen stuff
we all need too much kitchen tools and stuff that always needs extra space for storage. This is great solution to organize the kitchen tools in creative and hidden way, under the stairs.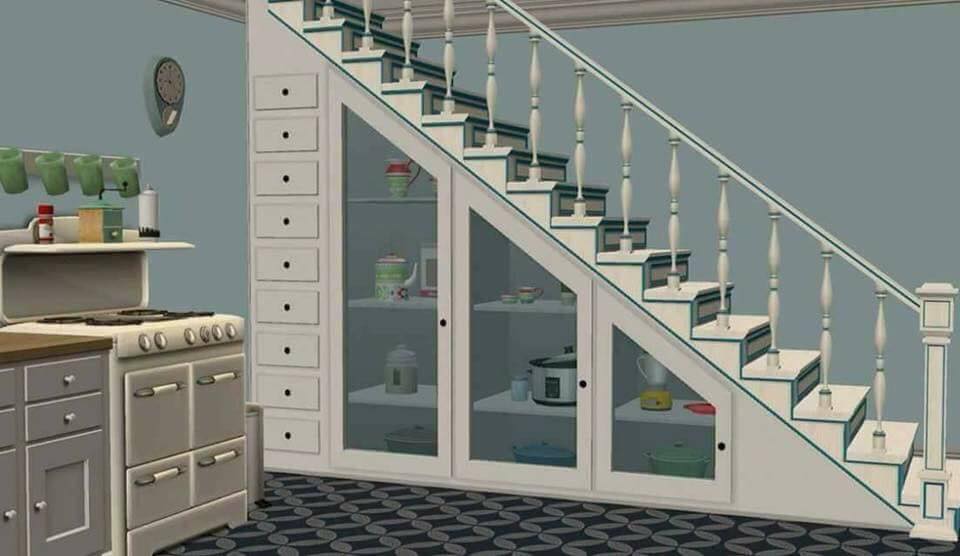 Wine bottles organization made under the stairs
Wine bottles deserves the best place of your house. Find the best place and make nice organization there. For example, you can use the space under the stairs.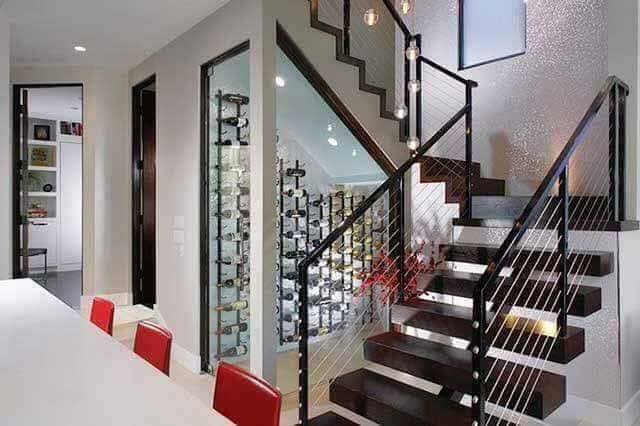 Create a library at home and make a perfect organization
for those who are book lovers this idea sounds great. imagine, all your books placed and organized on the wall shelves under the stairs.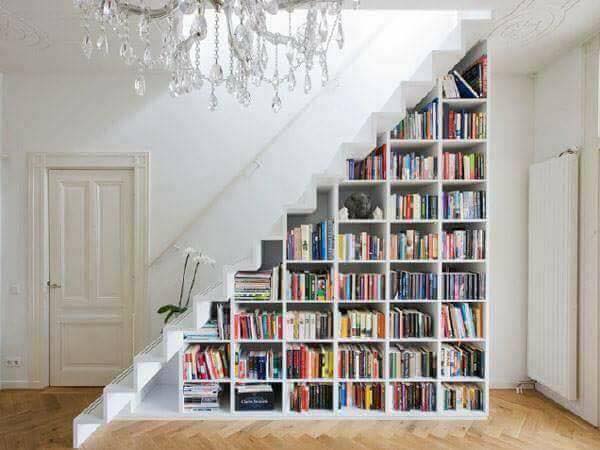 Store the everyday objects on the shelves under the stairs
Organize the summer toys, the empty baskets, the toy's that your kids don't want anymore and many more things. Do the best organization with the using the wall under the stairs.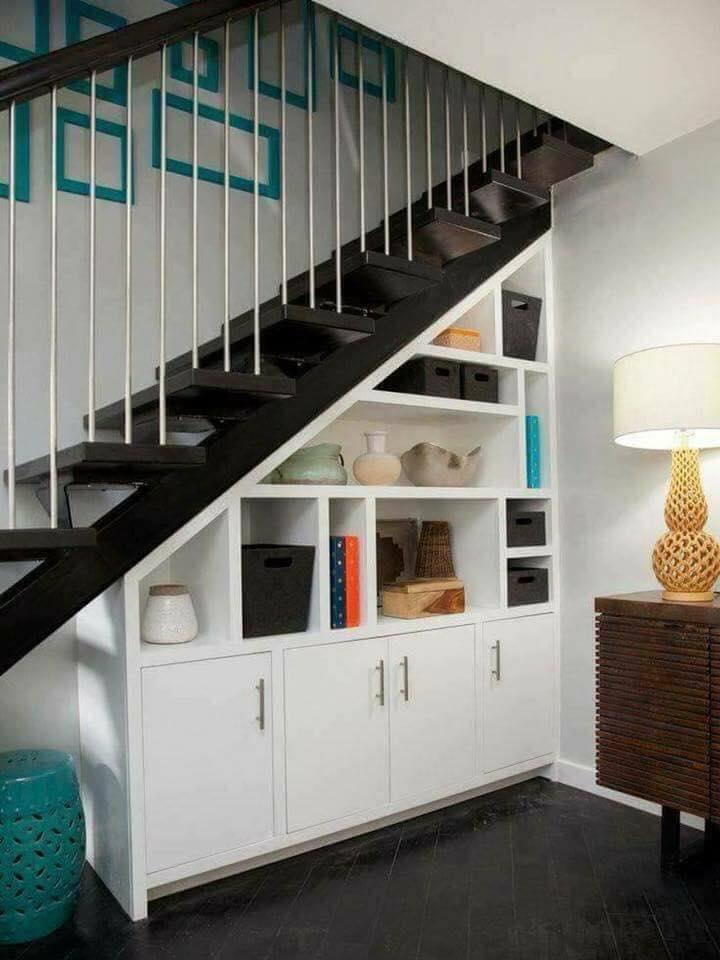 Storage the shoes on a shelves placed under the stairs
Great idea to make organization of the shoes and clothes you have at home. Make perfection of your home with this nice idea.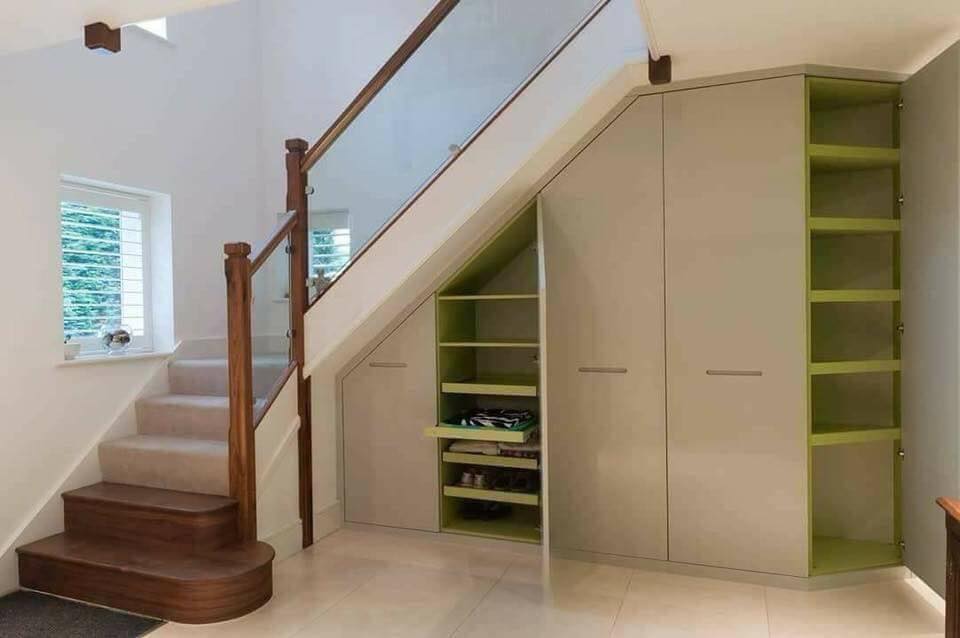 Make a house for your pet in the place under the stairs
Find place for your dog or cat during these cold winter days. Reuse the space under the stairs and make your little dog happy.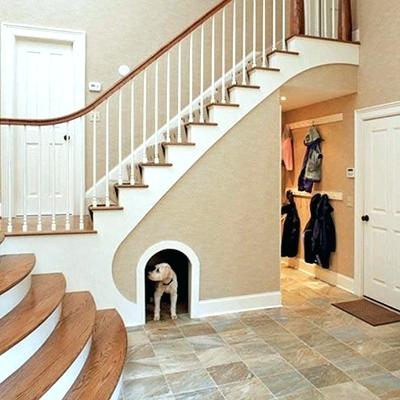 Bookshelves under the stairs looks great
Organize the books you have at home in the best possible way and be smart person. If you don't want your guests to know which book you are reading, this is great solution/idea to hide it and organize it in the best way.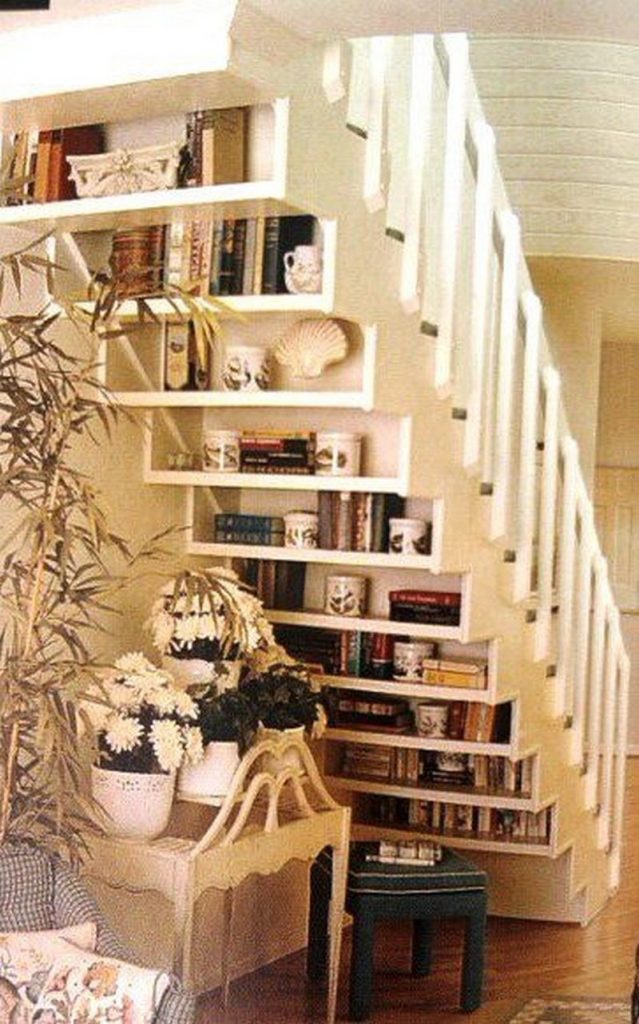 Under the stairs Tv stand, cinema 
The very last idea is about how to create a cinema on the wall under the stairs. Take a look in this photo and choose one of all these ideas for your home. sorry to disappoint you but this is the last idea and photo of this post.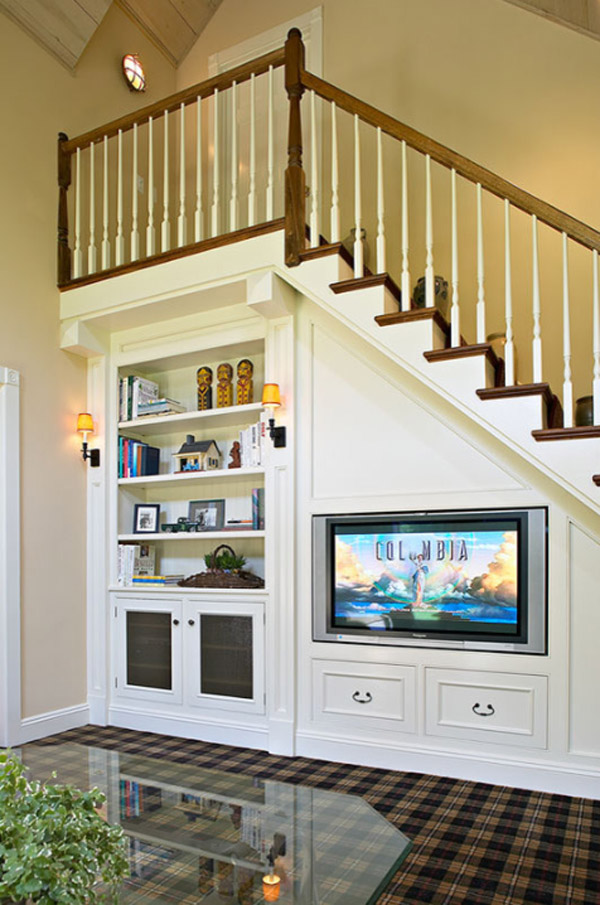 For the end of this post, I want to thank you for your attention and to invite you to check our last post about luxury dressing room ideas. Have a nice start of the New Year 2019!