Kitchen is one of the mots important room of our house. Here we cook our favorite meals, breakfast lunch and dinner for our family and we do that with love. This is enough motivating to take care for this room and to choose the best and the most suitable design. You can choose any colour that you will see every day in the kitchen place. Red, blue, cream, brown, pink… It all depends of your style and of that if you want colorful kitchens or you just want light colored kitchens. However, we are here just to motivate you and youa are there to read this and to choose the best for you. 
Before checking the photos below, I'm sure that you will love these kitchen designs! Don't miss to see something so beautiful! 
Refreshing kitchen and dining room
If you need refreshing cooking room to make cooking easy, this is the idea that you need. This is the thing that you are looking for! Design the kitchen place in the same way as this and cook your favorite meals in easy way.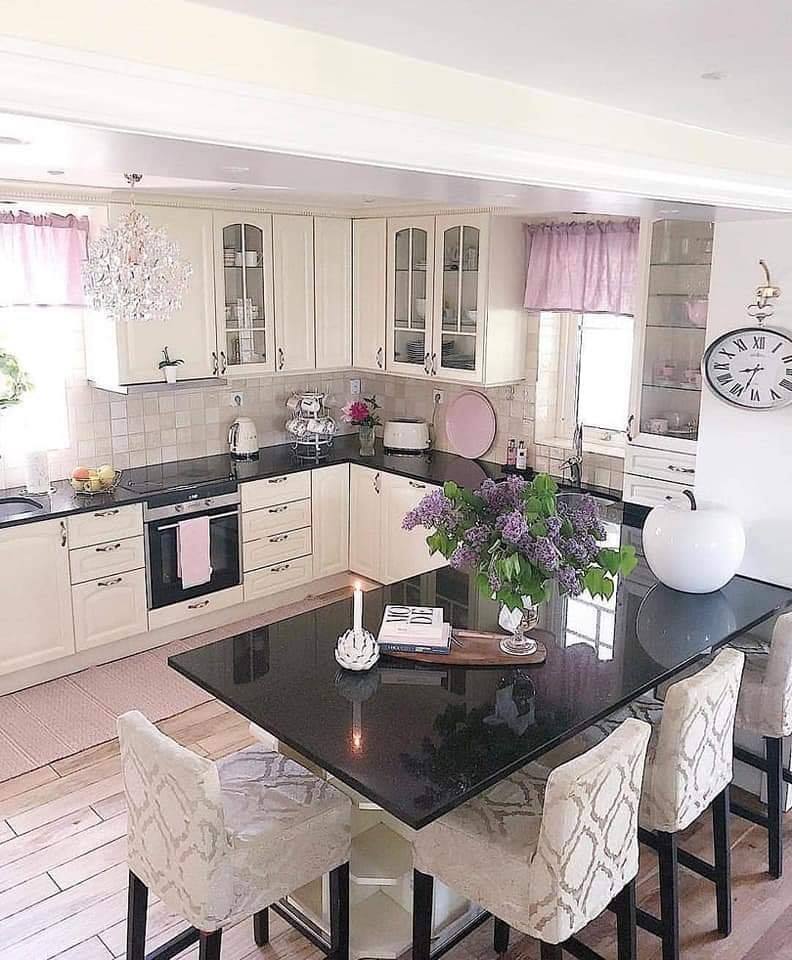 Brown and cream kitchen cabinets are great choice
Cream colour is great but my advice for you is to choose this design if you live alone, if you don'd have little kids because this kitchen need maintaining and cleaning each day.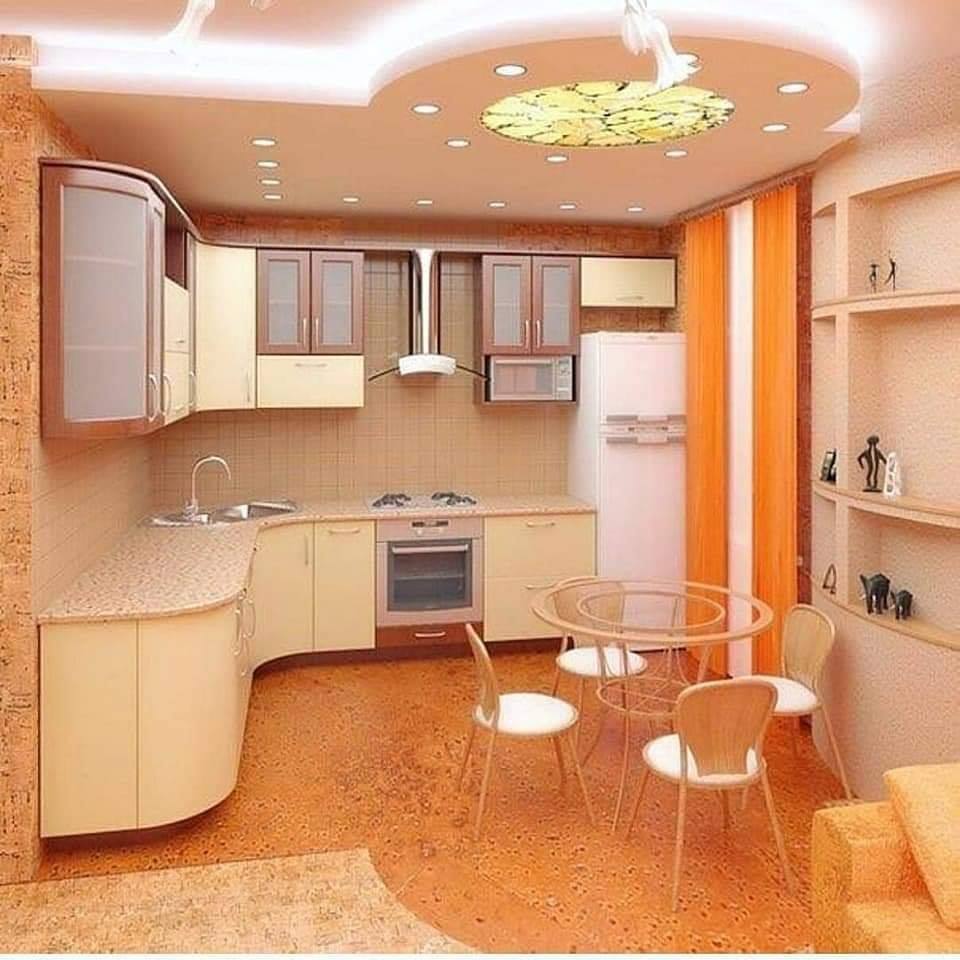 Curved kitchen island and cabinet in light blue
The third idea of the post is about light blue kitchen island and cabinet in the same colour. Take a look in the photo or go to the next to see red passion in kitchen.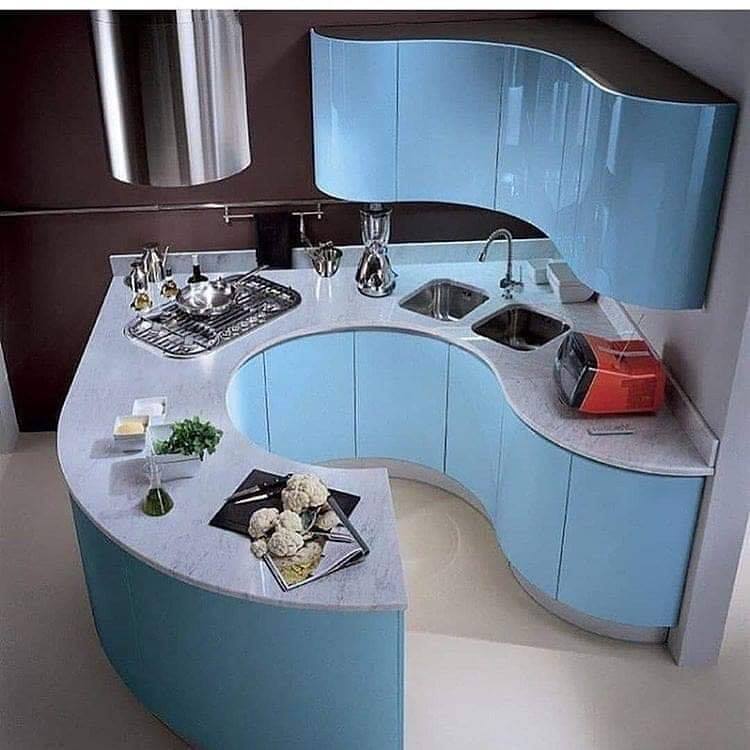 I shaped kitchen with corner sink in red and white 
Those who enjoy in red passion can think about choosing this design for the cooking room. Take a look in the photo to see how will look your i-shaped kitchen if you choose this colour. But, if this is not the colour of your dreams, choose any other design that we show you here.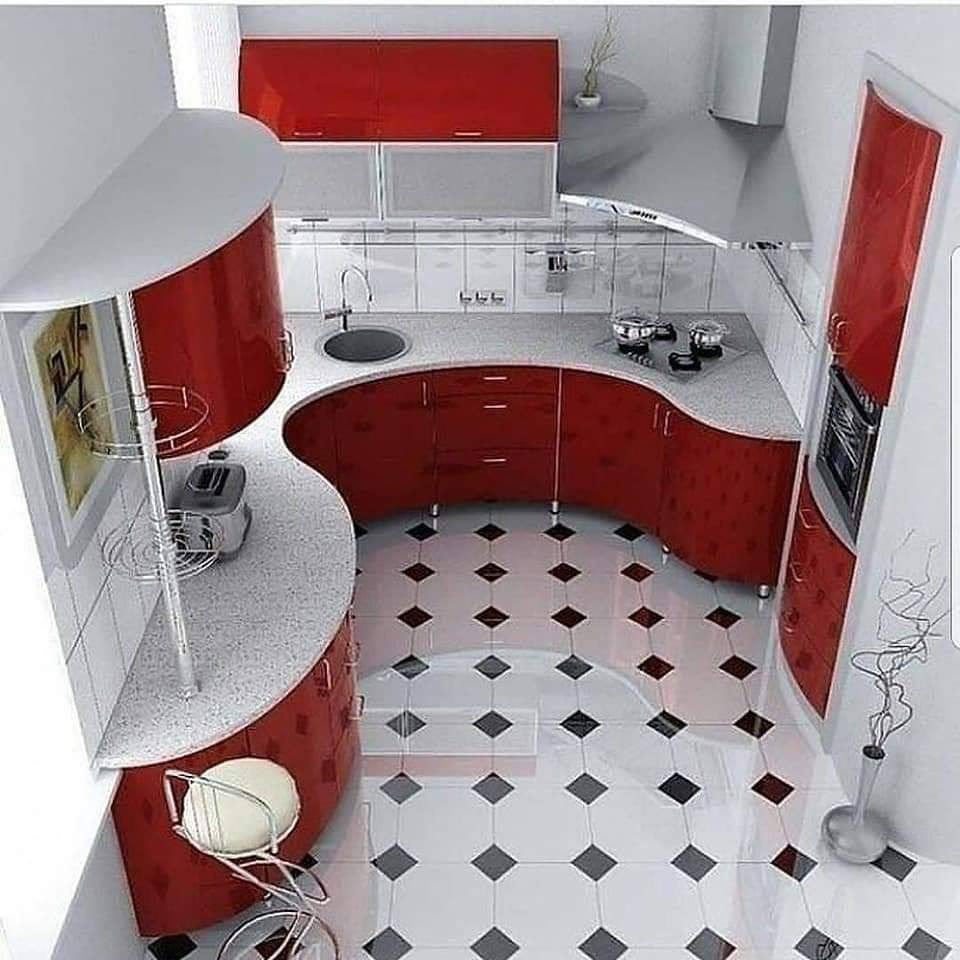 Blue kitchen cabinet with flowers stickers
Choose dark passion in the kitchen and you will never make a wrong choice. With a design like this you will create glamorous cabinet. Go to the next photo that is the last of this post.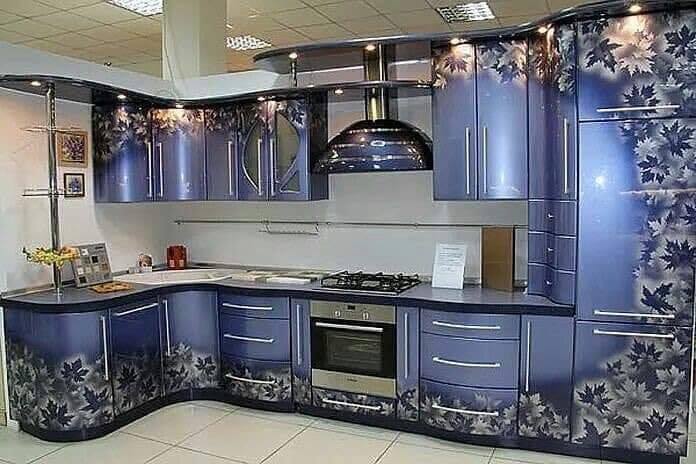 Standard black and white kitchen cabinet
Special black and white kitchen cabinet with the dominance of the white colours. The white colour make the cabinet looking lovely, shiny, elegant and this can be the choice of every person who love the use of the standard colours and don't enjoy in colourful home desing. 
Follow this link to see our most creative flower pots that will be a great home for the flowers and plants you have in the home. And now, have a great end of the week and stay with us to see the post that follows in the next week! Thank you so much for reading this!