Hello again. The concept in backyard place depends on your needs and the conditions you have in the place. This is why you need to see the designs that we have to show you for modern yards and you are there to see the ideas and to find motivation in it.
In the following, we will show you the different design of outdoors seen from different aspects and you are there to see the photos and to inspire yourself in it.
Also, read about how to make nice ornaments for the table top place and to beautify the interior place. Be creative person and try to make something nice for home palce and also for the outdoors. 🙂
Backyard number #1
In the backyard design shown in the first three photos, we can see the white and black carpet, an umbrella with the same colors, small seating sofa, small coffee table, lanterns, candles… All these elements are giving you nice design to your outdoor living room so take a look in it.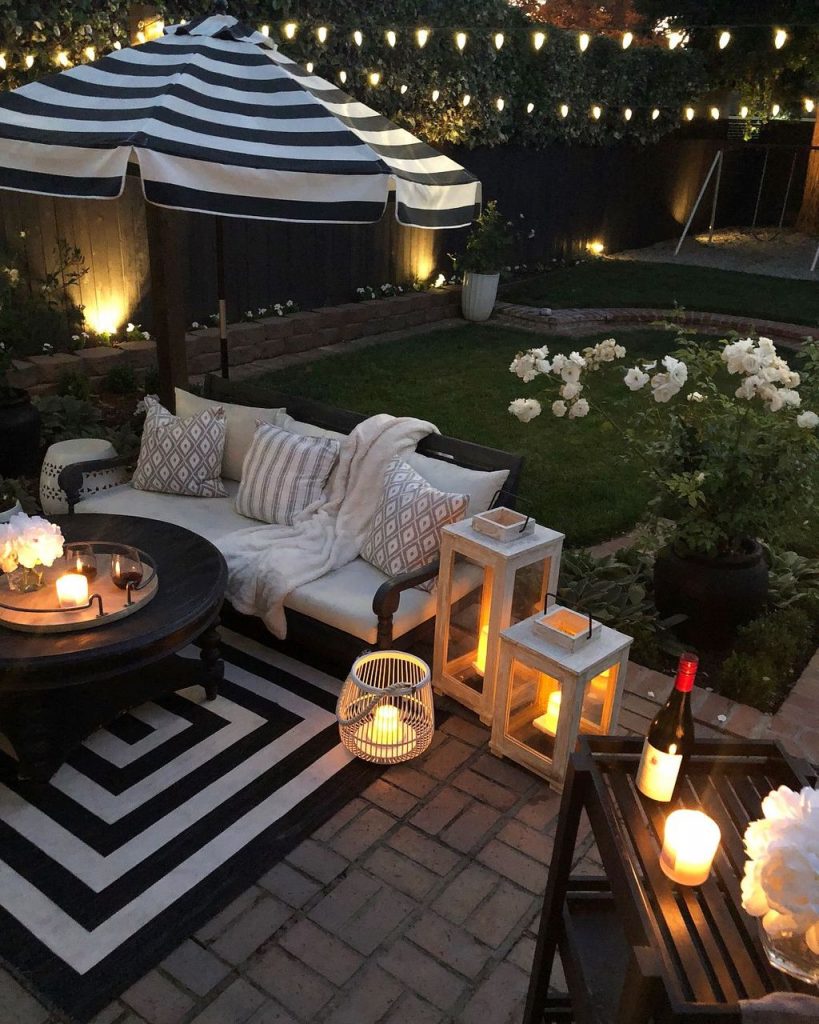 We can have hidden lights on the place here, to have hanging lights and also to have lanterns and small light on the table top placed in our yard. See the combinations.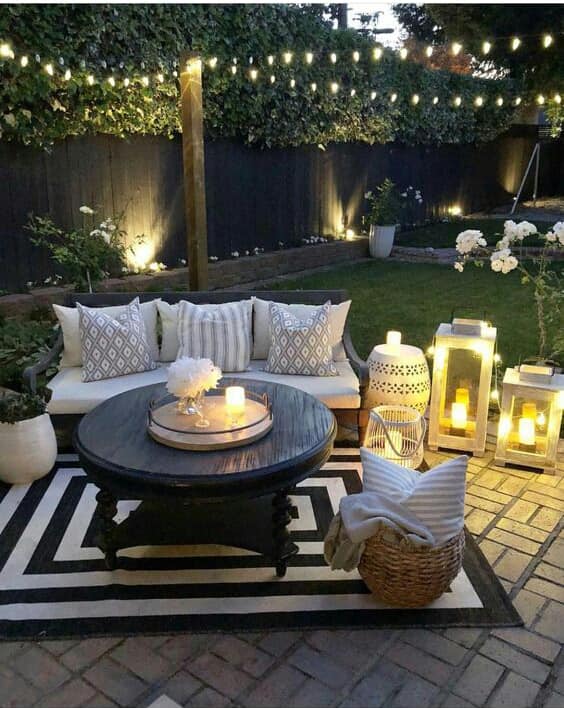 We can keep the lights during the day and as you can see here is enough place for our kids to play here and to see them how they grow easily and with our help!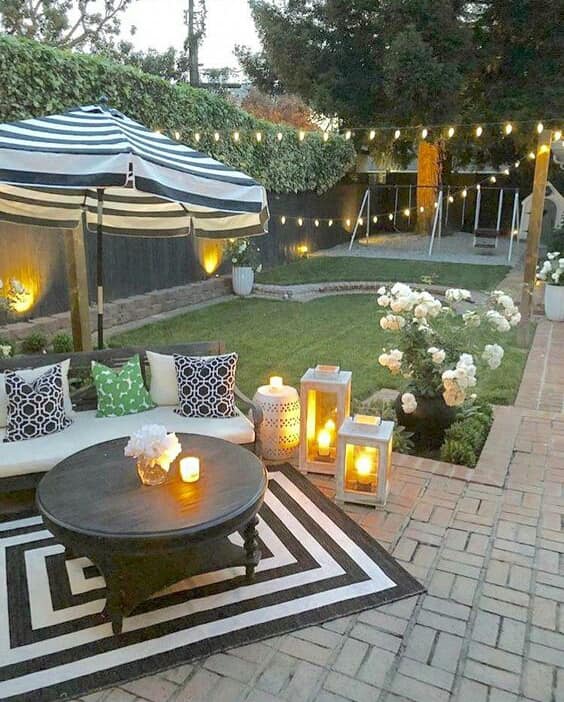 Backyard design number #2
In the second design, we can see how the small swimming pool looks when we have it as part of an outdoor place. We need seating char, firepits here, a small pool, a small table and this is it! With all these ideas, we will create a perfect place. Now check the two photos for the design with number 2.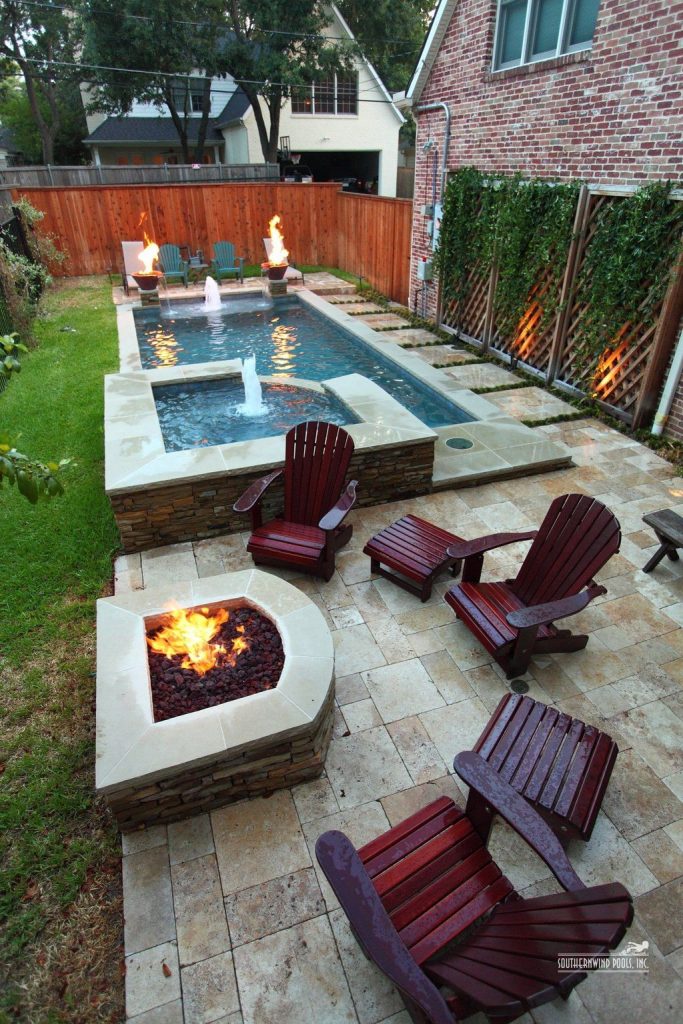 When we will see the design from the other aspect, we will notice that this is perfection! We need to enjoy here, we need to spend our time here and to sit with hours, to look in the swimming pool and to make conversation with partner and friends. Now, see the design.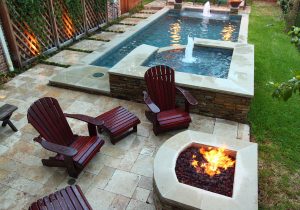 I hope that these two designs were enough inspiring for you and yo u will try to copy the design now. Also, read about our last post about how to choose the best fire pit for yard place or to make it if you have free time. The ideas are here so feel free to take a look in it. Inspire yourself and share with friends!!!