Cardboard boxes can be used for a variety things. For making lovely Christmas fireplace, for keeping her children's toys, for keeping her clothes and shoes, for making the tiny kitchen to your little girl or THE BEST OF THE BEST – to make a gingerbread house! Today we will show you how to make it house like this due to the period that comes, Christmas time!
Make the house and surprise your children, nephews, or include them in the DIY project. Everyhting is easy when we work with love and love is here, the biggest love for our little ones.
As you can see in our first photo collage there is the full process about how to make it. First of all, take a pencil and notebook to write down the plan of your house. Next, gather the needed cardboard box that you surely have at home. Take the scalpel and scissors in your hands and cut the cardboard boxes on pieces to make the house. The other thing you have to do is to take the drill and conjoin the pieces and for the end to make the roof of the house which is made from the same material – cardboard boxes.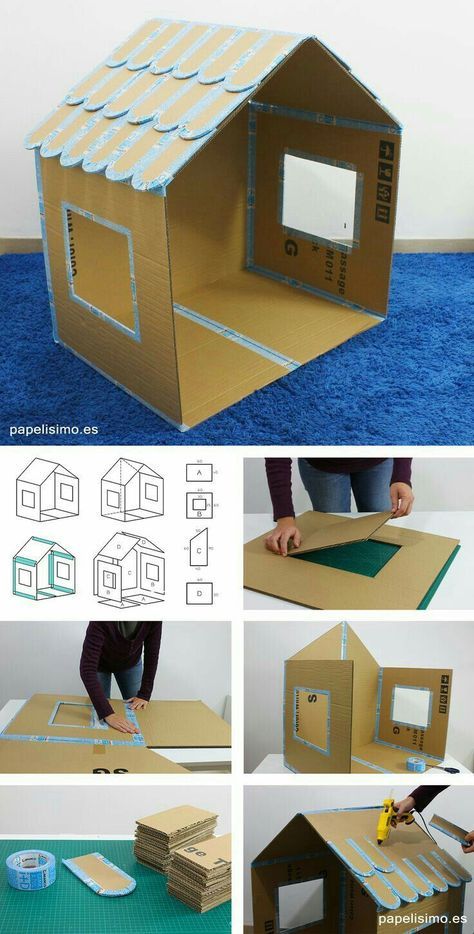 Now, make a plan of the design of the house and put the wallpaper in front of you to be your inspiration and guide for making it.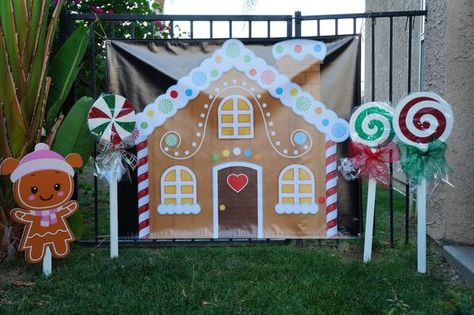 See from the wallpaper and decorate the house in the same way to get lovely gingerbread house. Place the house indoor and call your loved children to see this amazing project! Here, they can play with hours and you won't even notice that they are here. This sounds great and I will surely think about making it in my home for my little girl and boy!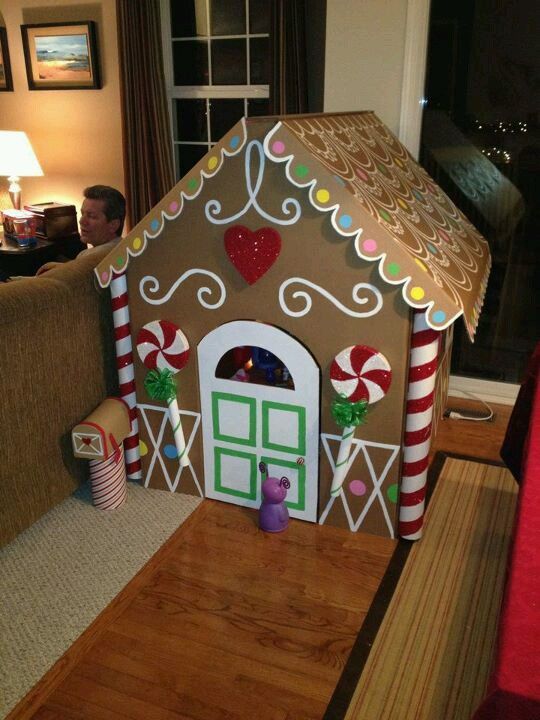 Once when you will learn how to make it, you can also make it for your dog :))) Why not making a lovely gingerbread dog house and include your dog as apart from your family! check the details in the photo here which will be the end of this post.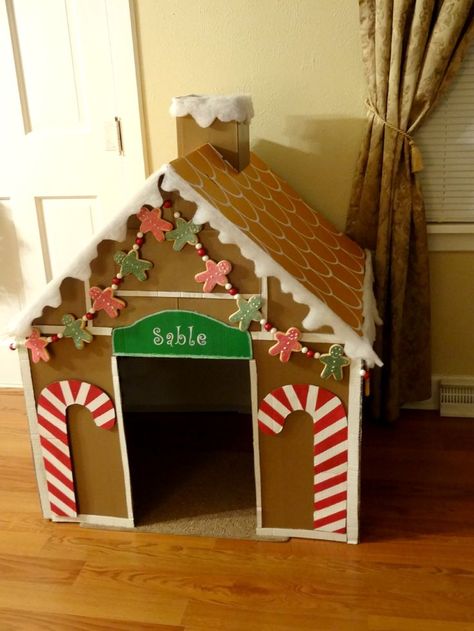 We appreciate your time and feel thankful for staying with us and checking ideas!!!! So much love and greeting for you!