Don't worry if you have no Christmas tree at home, now you can make lovely tree branches Christmas decor. The only thing you need to do is to find suitable branches where you will hang the lamps. But before hanging the lamps, you need to paint the branches in white or any other color you imagine. After this, to find polystyrene to be home for your tree, or flower pot filled with sand, or at least, a mason jar filled with sand. Stay with us and see our amazing ideas today, tree branches Christmas decor!
Also, spend 5 minutes to READ our amazing bedroom cabinet, our last post we shared recently.
The very simple design of tree branches Christmas decor
As I said in the introduction, you need tree branches to paint it in any color you wish and hang the old lamps you have in-home. See the very first photo from the post and find some ideas for free time.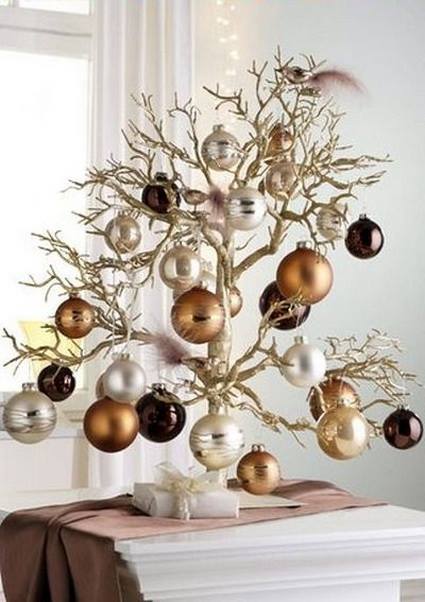 Paint the tree branches in white color and create a cozy home
This is one of the best decorative elements to make at home and add it to the center of the living room. With this, you will make one amazing home place and spend our free time in a quality way.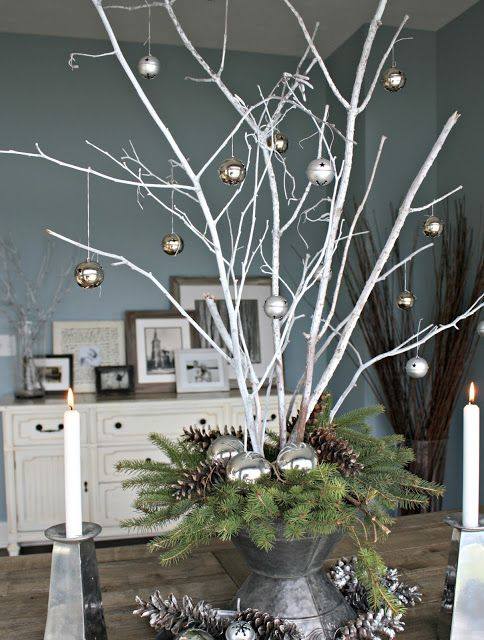 Make your amazing Christmas tree at no time
This is what I wish to make for my own home place and will make definitely. This is a Christmas tree but not ordinary but done with tree branches, lamps, stars and what are the most important done with love. No more words needed but check this amazing craft.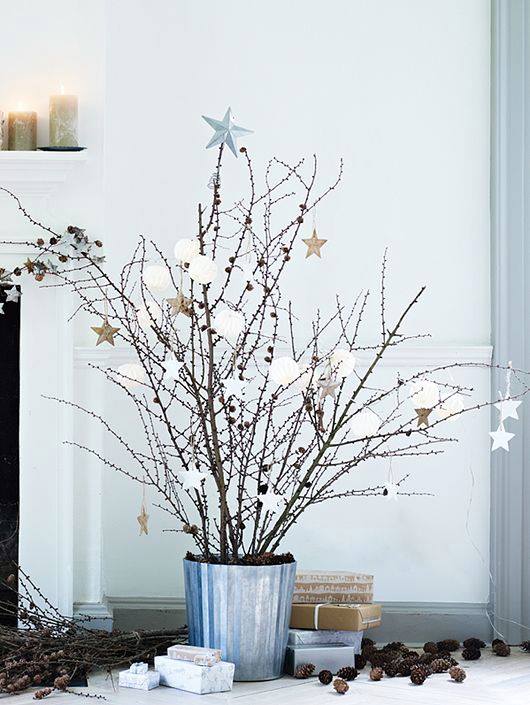 Create your own colorful tree branches Christmas tree
Why not adding the lamps in different colors on the tree that is created by yourself! This is art, this is creativity, this is the DIY project that you can surely make it! Just have a look at this amazing idea.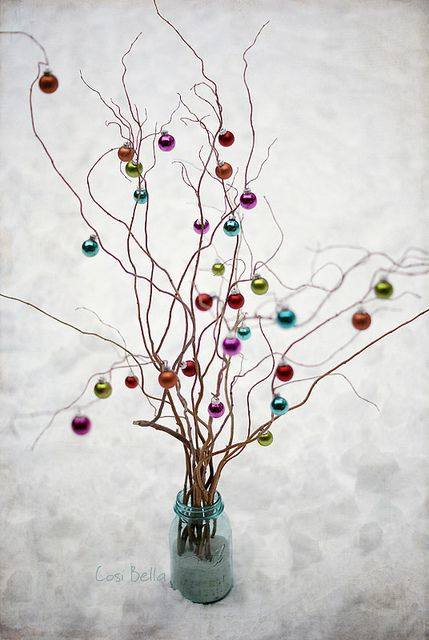 This was the last idea of our project today. Thanks a lot for your time and I hope you will keep following our page in the future for other interesting ideas like these! Merry Christmas!