Most people have an inborn need to connect with nature. But the truth is that nowadays, houses are getting bigger and yards are getting smaller. Small-space gardening can be a challenge when it comes to trees, so we wanted to help you to turn your uninviting roof deck, lifeless courtyard or narrow side yard in a beautiful petite green zone. So, for today we have a collection of beautiful trees for small spaces.
All these trees that you will see below fit nicely in small gardens without overtaking neighboring flowers and plants.
Japanese maple
Japanese maples are beautiful ornamental trees that range from 2 to 30ft tall. They are absolute showstoppers as they offer lots of fantastic colors and textures in upright forms that provide good structure and shade. As strong and bold as they are, these trees still manage to bring a bit of serenity to the garden with its gracefulness. Their leaves can be standard shaped or delicate and lacy.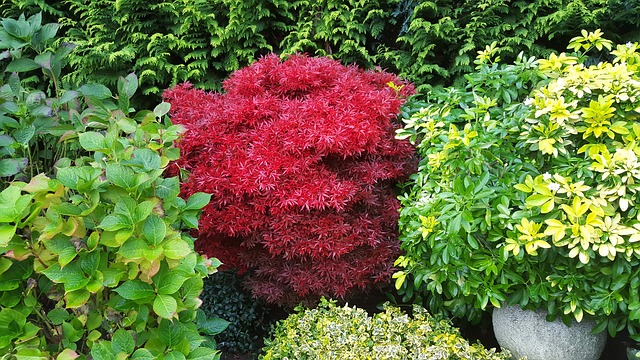 Citrus
Potted lemon and other citrus trees grow well outdoors in the summer season in a beautifully decorated container large enough to support their root growth. When the weather turns cooler, make sure to bring them indoors and water them regularly. Citrus trees are attractive year round, plus you get delicious fruits and fragrant flowers.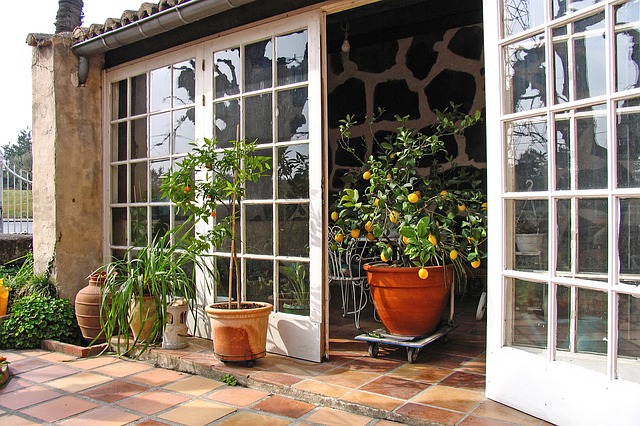 Saucer magnolia
Magnolias are fascinating flowering plants featuring blossoms in purple, red, pink, white or rich yellow. They put on a dramatic show in late winter. This tree grows 25-30 feet tall and 25 feet wide.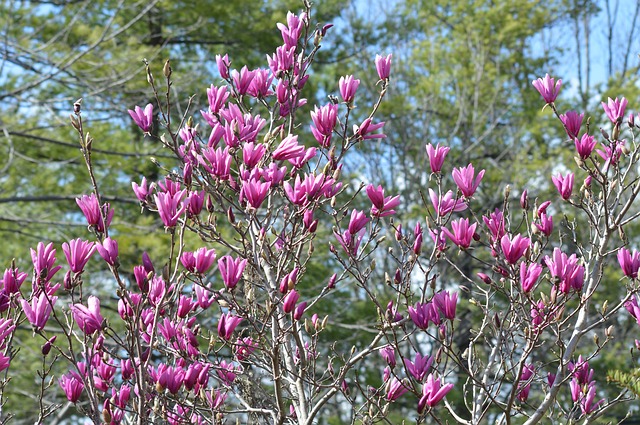 Kousa dogwood
Kousa dogwood is a shrubby relative of the American native flowering dogwood. Its petal-like leaves are breathtaking in spring. This tree stays at or under 20 feet tall.