It's enough of red and white decorations for Christmas time! Do you agree with me? I think that is time for CHANGE in our home ambient and place. It's time for decorating our Christmas in purple! We can add purple ornaments on our Christmas tree, on our front door, on our TV stand and wall shelves. We can see the purple lights on our terrace place, we can enjoy in positive ambient decorate for the NEW start of the NEW YEAR!!!
Let the decoration begin after checking the photos that will tell us how to decorate the Christmas with purple color :))))
Decorate the Christmas in purple. Christmas tree with purple ornaments
Let's forget about the red ornaments. This year, combine the purple and white lamps and ornaments and make the best Christmas tree for your home.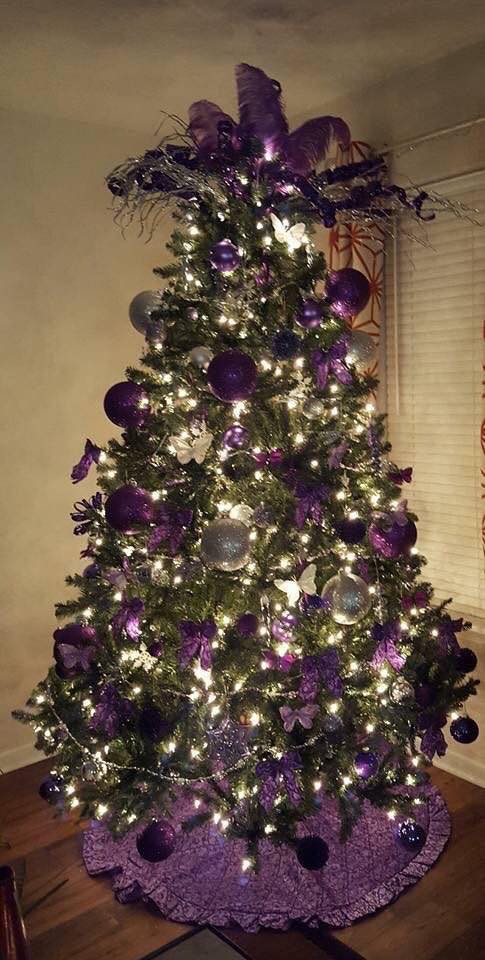 Choose the best color for the wreath on your front door
Choose the same color that will be in the front part from the house. Choose this color and hang the wreath on the door to wish welcome to every person that enters here.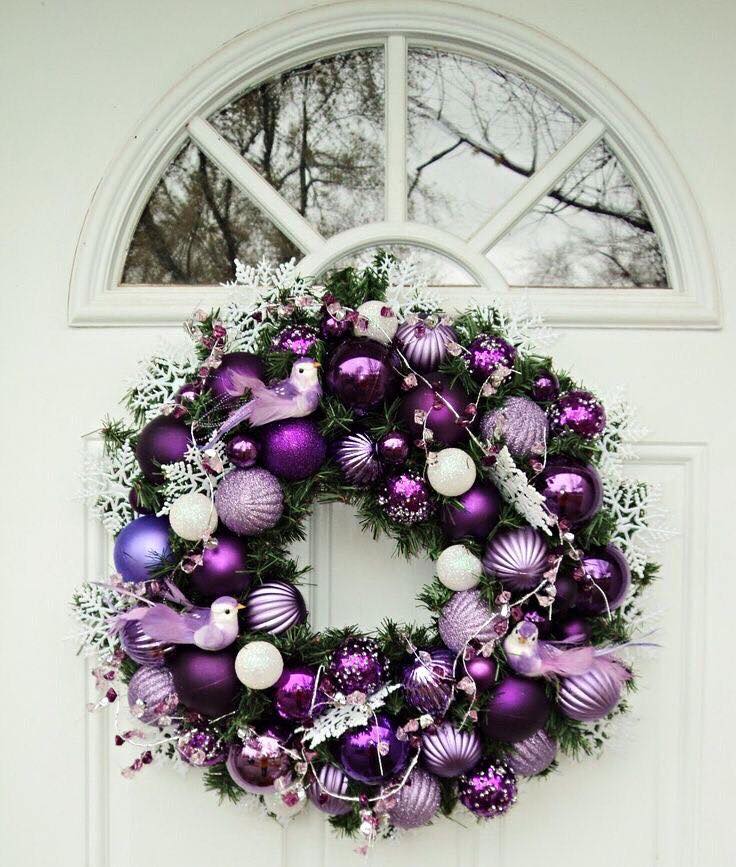 Do it yourself a wreath and hang it on the walls of the living room
You can be creative and to make two wreaths, one for the front door and the other for the walls of the home. When we are talking about DIY crafts, check our last post about hula hoop reuse in a smart way and make some of it at home. Be creative and make the best things for your home!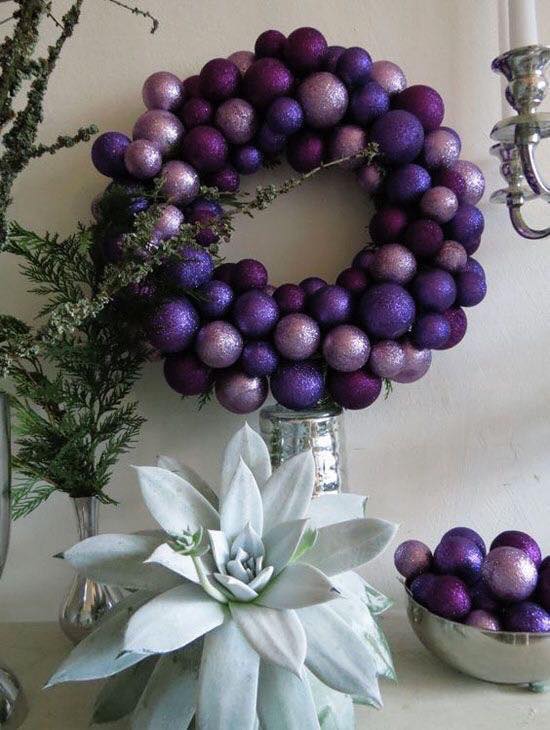 Pretty Christmas mantel decoration, Christmas in purple
Don't forget about the mantel decorations because you can have the best decoration at home place, entryway, living room, bedroom and any other room in the house!!! With this photo, we will make an end of the post, hope you have some idea in mind.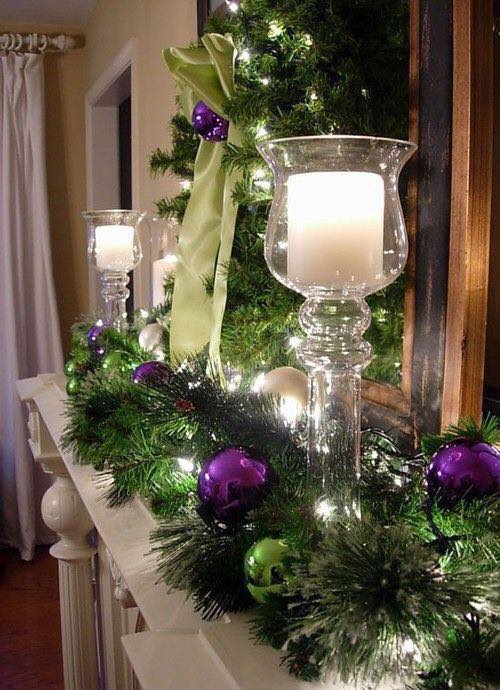 Thank you so much for your time and attention. Slowly but surely we are to the end of the post. We hope that you will make some of these things at home and will tell your friends about it! Thanks and bye!