This post is about how to create s relaxing outdoor area and you have a task to read the full text and to see all images below. You will see how to create an outdoor bathroom with creative hot tubs, how to create an outdoor kitchen, an outdoor living room and simple benches. These wooden benches are a great place to spend summer evenings there with your family members. So, it's enough of writing this introduction, go to the photos now and see something beautiful. 
When you re already here, come on, check the last post shared on our website that is about how to make a creative backyard seating area in the coolest way. 
Wooden pergola in outdoors and hot tubs
This is the coolest idea for the summer period. To have an outdoor hot tub that is covered with a wooden pergola. See this inspiring design that will be your motivation to prepare the yard for summer period.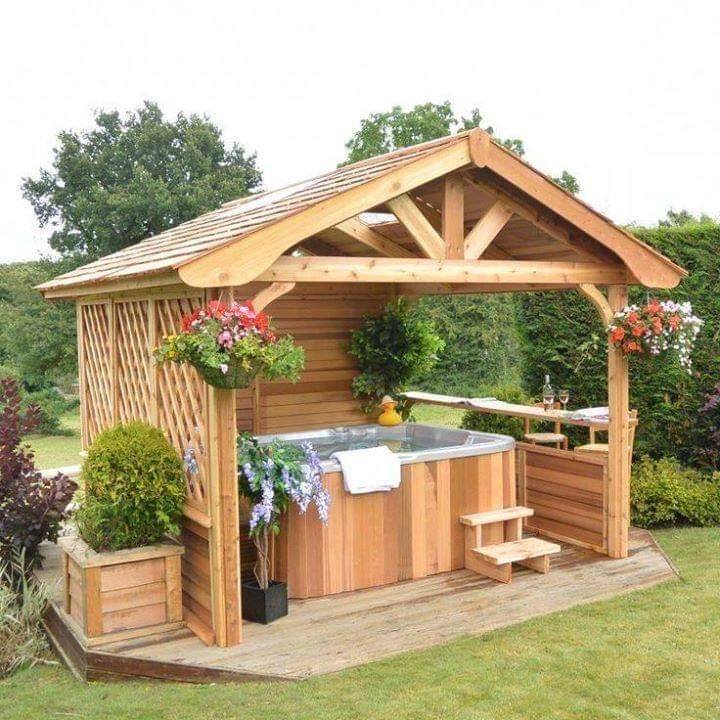 Creative seating area in outdoor space
If you don't need a kitchen and dining room outdoors, choose to have just place for sitting and relaxing. In this way, you will have perfect place just for you, your family, friends and loved ones.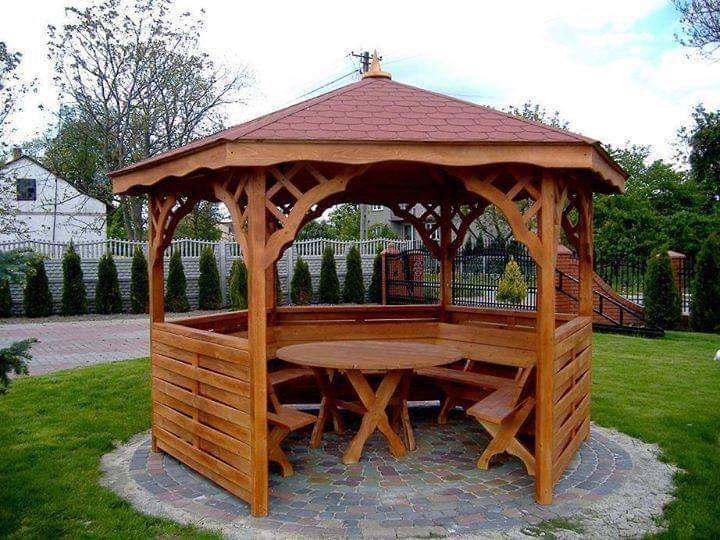 Lovely circular wooden bench
Add this bench in the middle of the garden and create place for seating and relaxing. After adding it his bench in your outdoors, you will wish to spend here the whole summer period.
Covered pergola living room 
I invite you to see covered pergola living room placed in the back or in the front of your yard. The place isn't important at all but what is important is the design and the organization of the pieces of furniture.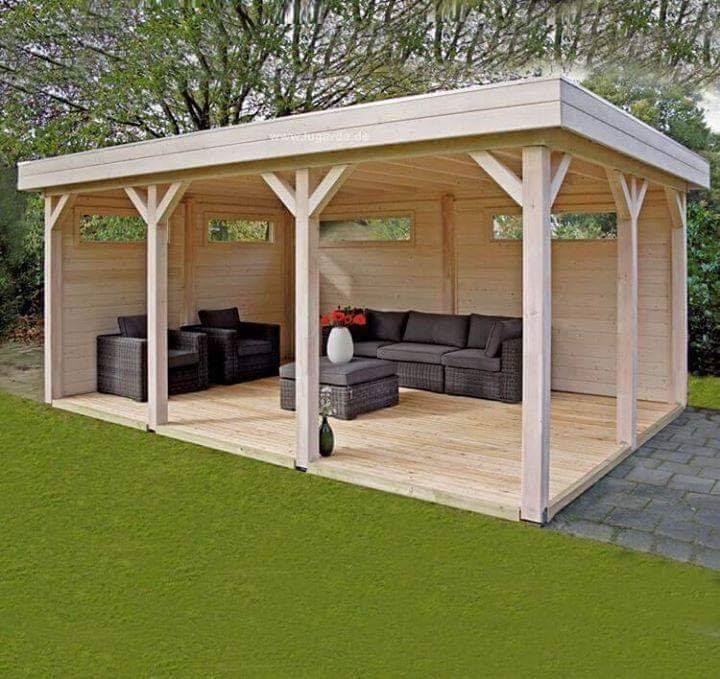 Covered and wooden kitchen and dining room in outdoors
Every kitchen placed in yard looks lovely and when all this together with the dining room is covered with wood is also good idea. Take a look in the photo and get some inspiration to buy pergola that will offer the space for both rooms – kitchen and dining room.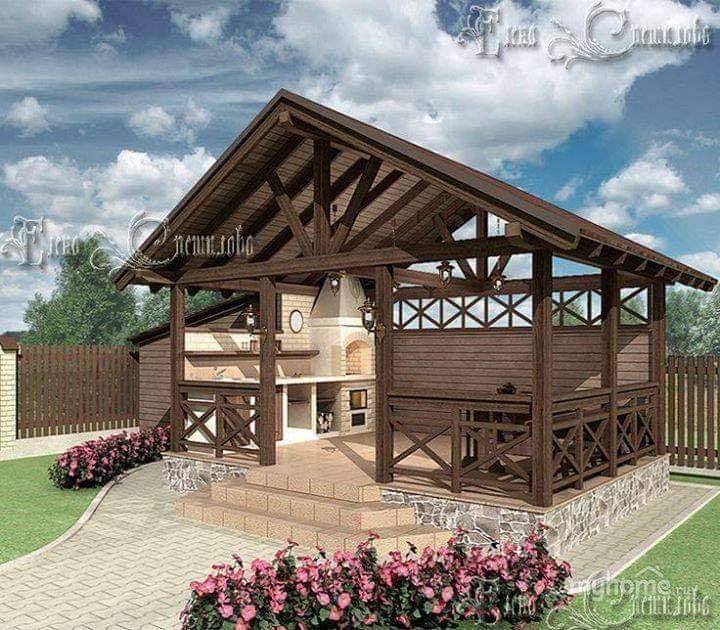 Wooden pergola living room in outdoors 
This is the most beautiful living room design placed right there in the middle of your yard place. Come on, see the photo and think if your yard or garden badly needs this design. 🙂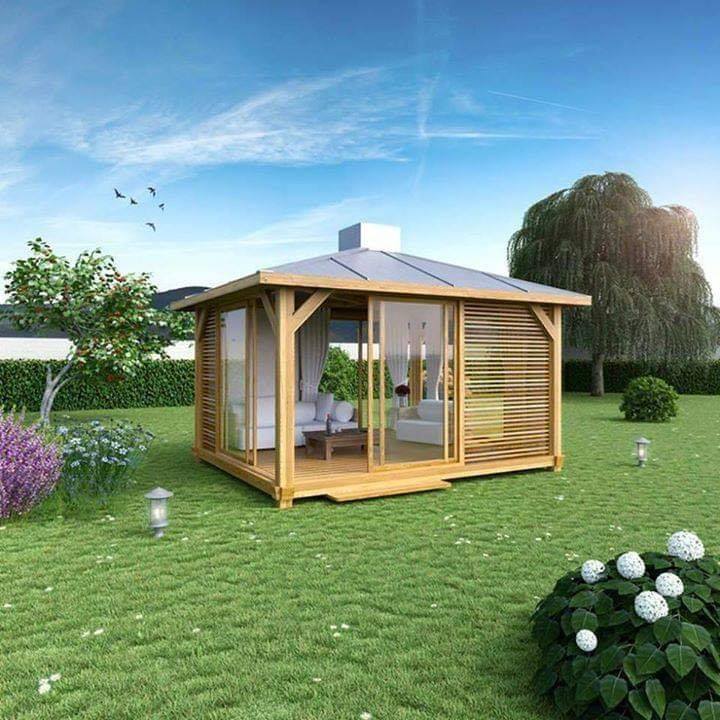 Pergola and outdoor bedroom
The last idea of this post is about how to have a bedroom for you and your pets outdoors. Use the pergola for this space and enjoy in the time spent outdoor with your dogs, cats…… If you have missed the previous ideas, please go back and see how to use pergola to create living room, kitchen and dining room also in the same place.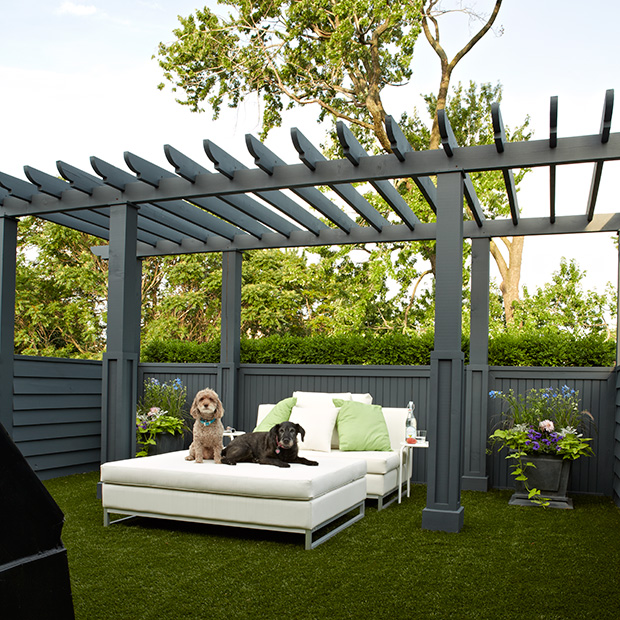 The only thing that stays at the end of this post is to thank your for your attention and to please you to keep following our creative page!