When it comes to home decorations, small spaces present extra design challenges. Even if you have a small living room, that doesn't mean that you can't make it look super comfy, functional and stylish. I have some great decor tips that will prove that less is more. So, keep reading and see how to strike a balance between making this space feel spacious and comfortable.


Use wallpaper and mirrors

As the living area is where we spend the most time, decorating it can be especially tricky. If the room is short on windows, it can feel boxed in. You can add depth and boost light by hanging a decorative mirror or wallpaper on top. If there is a possibility, position the mirror across from a window – it will reflect the beautiful view from your yard, giving the impression of an extra window.
Add plants
Like mirrors and wallpaper, flowers, plants and herbs are an extraordinary way to add depth you to your small living zone. They can make any room feel more beautiful, airy and fresh, and can fool the eye into thinking there is more to the room than there really is.
Use multifunctional furniture
As there's no enough place for extra large sofas, armchairs and chaise lounges, you should think of using multifunctional furniture, like stools that can be tables or seats, coffee tables that can be moved around, sofa that can be used for sleeping, etc.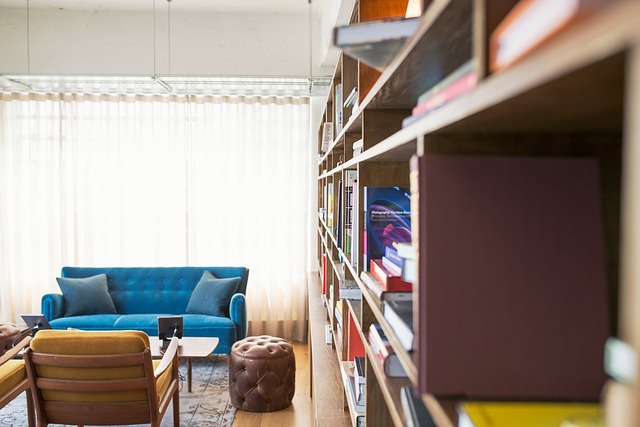 Add hidden storage
Choose furniture designs with built-in storage to keep your small space clean and organized. A storage ottoman or trunk can work great as a coffee table.
Completely fill a corner
If you have a tiny corner living room, you should choose a large piece of furniture to make it feel bigger. A contemporary sectional with straight and clean lines will be perfect for your room.
Look up.
If your living space has high ceilings, take full advantage of that space. You may can't add extra seats, but you can definitely draw the eye upward. This will give the impression that your living area is larger that it would otherwise seem. Use some dramatic paintings, for more interesting decor look.
Add invisible piece
Acrylic and glass chairs and tables are very popular and are magnificent decor solutions for small spaces. There are so many interesting designs to choose from, so that you won't have any problems. Choose a nesting side table or coffee table with a waterfall edge in one of these clear materials.
Folding chairs
It is almost impossible to have so many seating options as you would like in your small space. One way to around this is by storing a few stacking stools or folding chairs under your bed or in your closet, where you can easily pull them out when your friends are coming over.