Planning the future house and home for living in it is a very important decision you will make for you and for the whole family. This is why we are here to help you a bit and to discover the most popular 3D plans and you are there to sit and READ the full text and see the full photos.
Make a proffessional plan for the future home within a few minutes!!!
Also, follow this post and read about the needed house plan dimensions for your future home and visualization. Make sure that you will spend the rest of your life with family living in a large house place!!!
House plan number 1 of 3D plans
In the first plan that we will show you today, you can see one bedroom, one toilet, one living room open area, large kitchen and dining room which is also an open area. One large terrace and entrance hall. I love the full house plan where I think its worth to spend the rest of the life.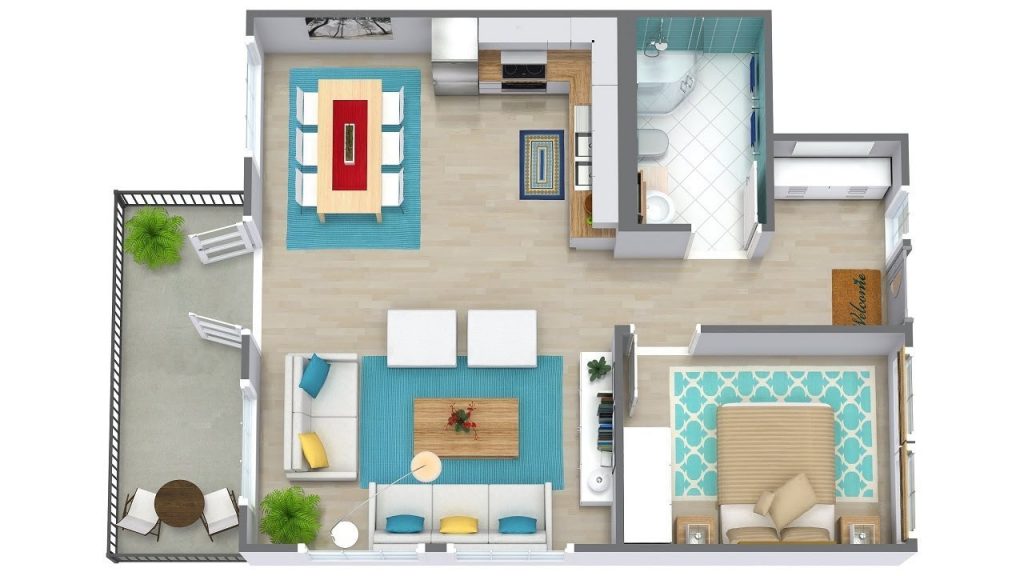 House plan number 2
In the next plan, you will see a large plan for the outdoor and wooden deck and also a large home. Living room, dining room, bedroom, bathroom, kitchen, large terrace, two toilets. Well, there is a place for everything!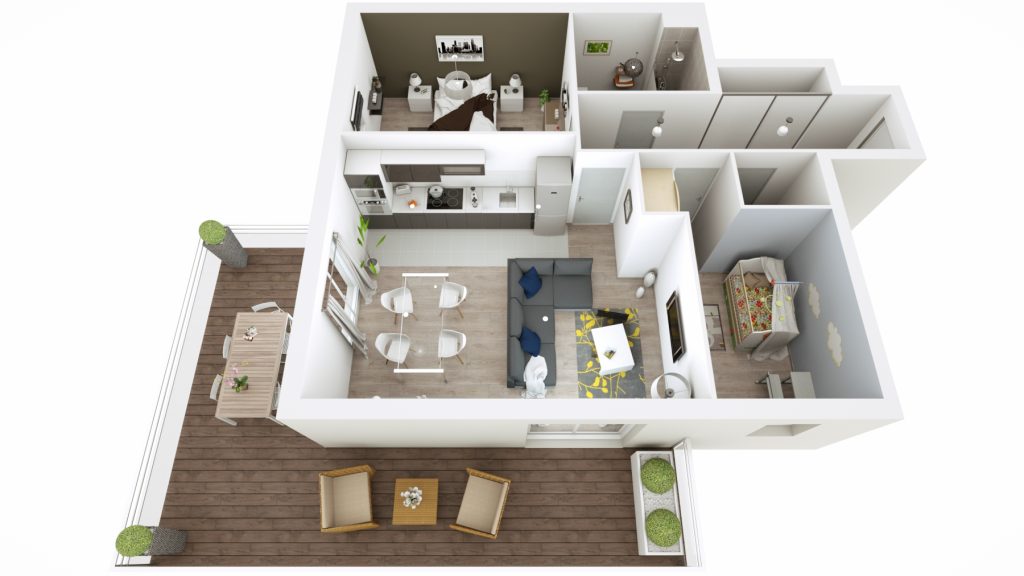 House plan number 3
In the third plan, you will see an amazing house plan with more than 3 bedrooms. Take a look at this plan and make the things clear, find the future home where you will spend the rest of your life. You can live here and be happy for the whole life, two garages, three bedrooms, one large living room, kitchen, dining room, the bathroom is all you will have and need to be happy all life!
House plan number 4
In the number 4 house plan, you will see the extra organization, as you can see there is a living room which is large, three bedrooms, kitchen, dining room, large terrace with a view, entryway, and bathroom. As you can see there is an option to have a garden in the terrace place or to use the front part of the house to have a mini garden here.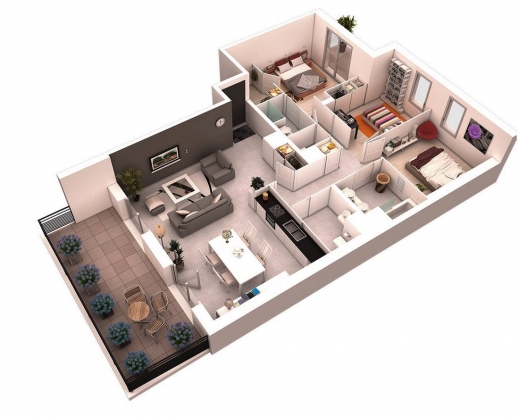 House plan number 5
In the last house plan and number 5 for this post, we will show you the second floor of the house plan and I invite you to spend some time with us and read it. This house plans offer you having three bedrooms, one living room, kitchen, stairs, a bathroom which makes you the happiest person alive.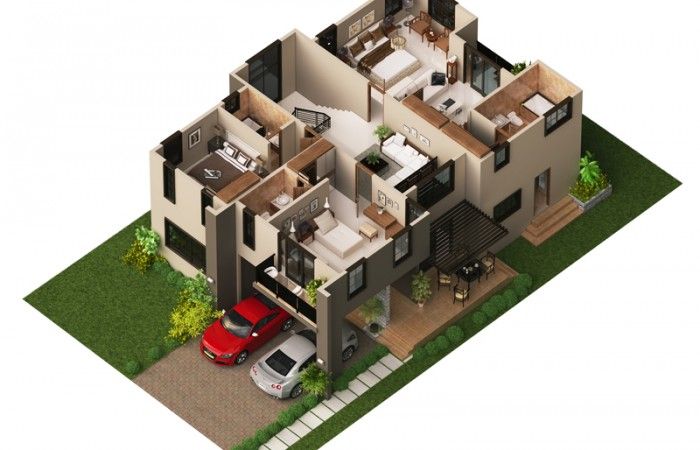 If you find some plan for the future house and place for living hope that you will still be our follower and keep following the best site ever. By the way, also read about why gabions are important decorative element for the outdoor palce and many people use it for their places.