With the same decorative elements, we can create different designs and things in the garden place and we can make DIY garden decoration. Some of it will look nice for us and for the other people will look awful. But the other will look so nice in the eyes of our guests and our need to take care to choose what is best for it.
In the following, please spend some time with us and see how to reuse the wood pallets in a different way and to create DIY garden decoration. You will see how to make a flower pot holder, garden fencing and door, pallet train and tractor and many other things and all made with wood pallets!!!
Make a wooden train for the garden corner
In the first idea, you can see how to use the wood pallets to make a nice wooden train where you will plant all the flowers you have there.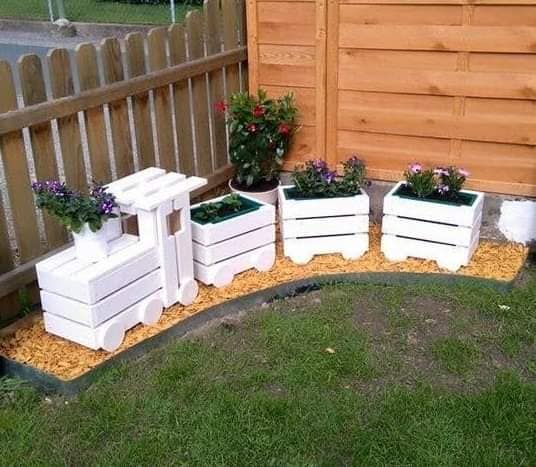 Make wooden pallet tractor y using the old wooden pallets
In the second photo, you will see how you can create a nice tractor by using the pallets as material. Make this thing for your kids and make them happy, at the same time, be happy too and create a nice decor in garden place.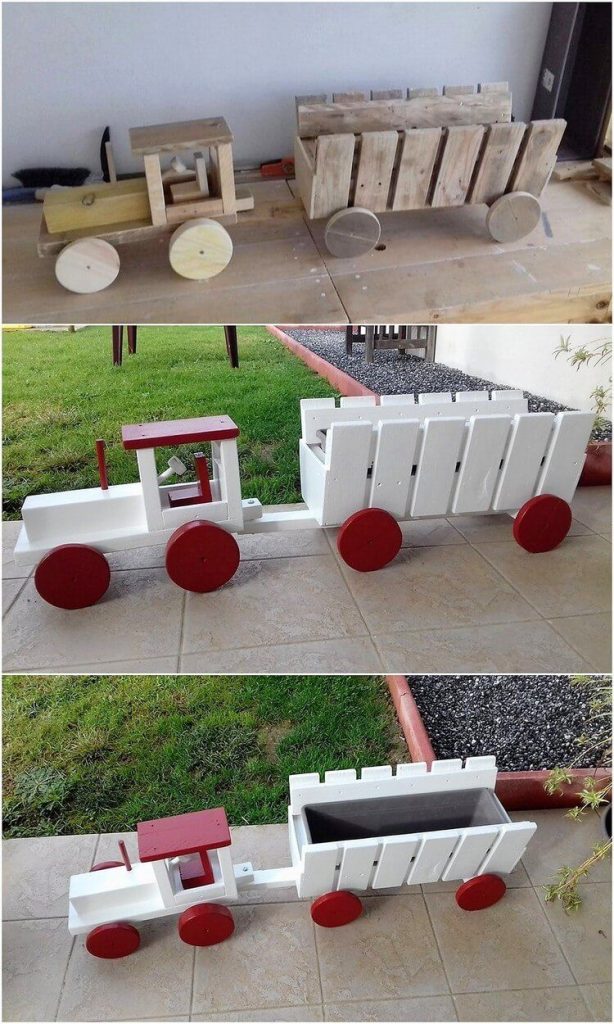 Pallet hanging wall shelves for indoor or outdoor walls
In the third idea you will see how to make the wooden pallet wall shelf for interior walls.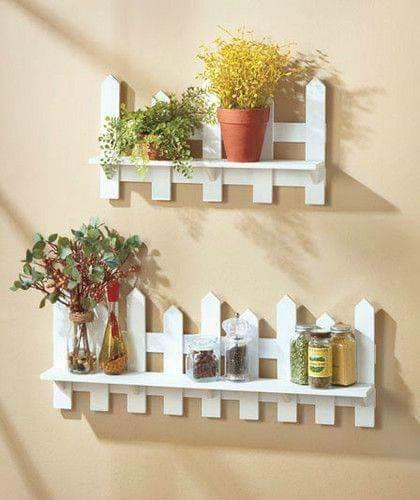 Make fence and door in outdoor by reuse of the wood pallets
How great it would be to have wooden fencing and door for the yard place and imagine to make it by yourself. All you need to do is to find some old pallets for this aim to have little free time and idea like this. motivate yourself now in the photo!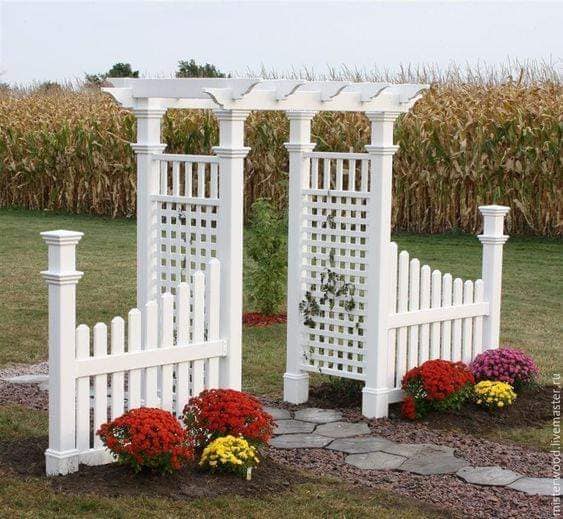 The old pallets can be flower pot holder and planter too
In this idea you will see how to reuse the pallets in a cool way and to make holders for your pots. I think that the pallet holders are much cooler than the wrought iron holders. What do you think?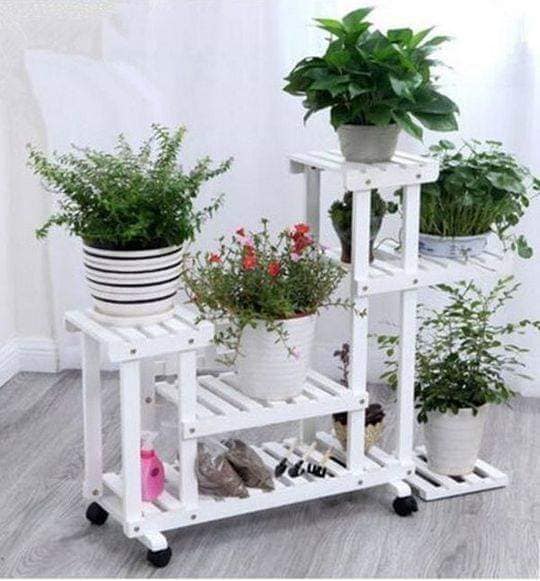 With the white wooden pallet bench we will finish this post
Take a look in the last idea from this post and something so cool. This bench you can have in the yard, to sit on it and also to be home for your lovely flowers or small green trees. Take a look in the photo now and keep following our page for more ideas!!!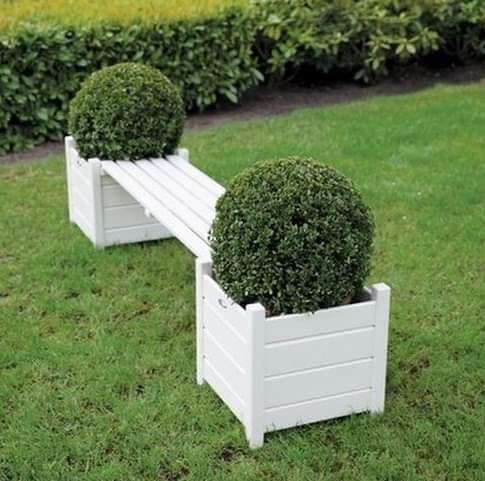 Also, follow this link that will take you to our page and you will have a change to read about how to create nice backyard design. Thanks so much for your attention and have nice rest of the day!!!