To use the garden for seating and relaxing or to use it to plant fruits and veggies, or to plant flowers and veggies… The choice is ours and only ours and we must think carefully what type to choose. If you are asking me, I think that we can enjoy in modern garden decor at the same time to take care of the flowers and plants here. If you share your opinion with me and you totally agree with me, stay with us and read the full text.
In this post, we have a task to show you garden decor ideas that will help you to fall in love with and to draw some inspiration from it. Spend with us your free minutes and also share it with your friends…
Create garden decor for relaxation for you and your friends
In the first photo, we can see a nice relaxing area, a sofa for seating, coffee table, cover the place, add a lot of flowers and enjoy in a nice place. If you are asking me, this is the favorite photo from this post and you have the chance to take a look in it.,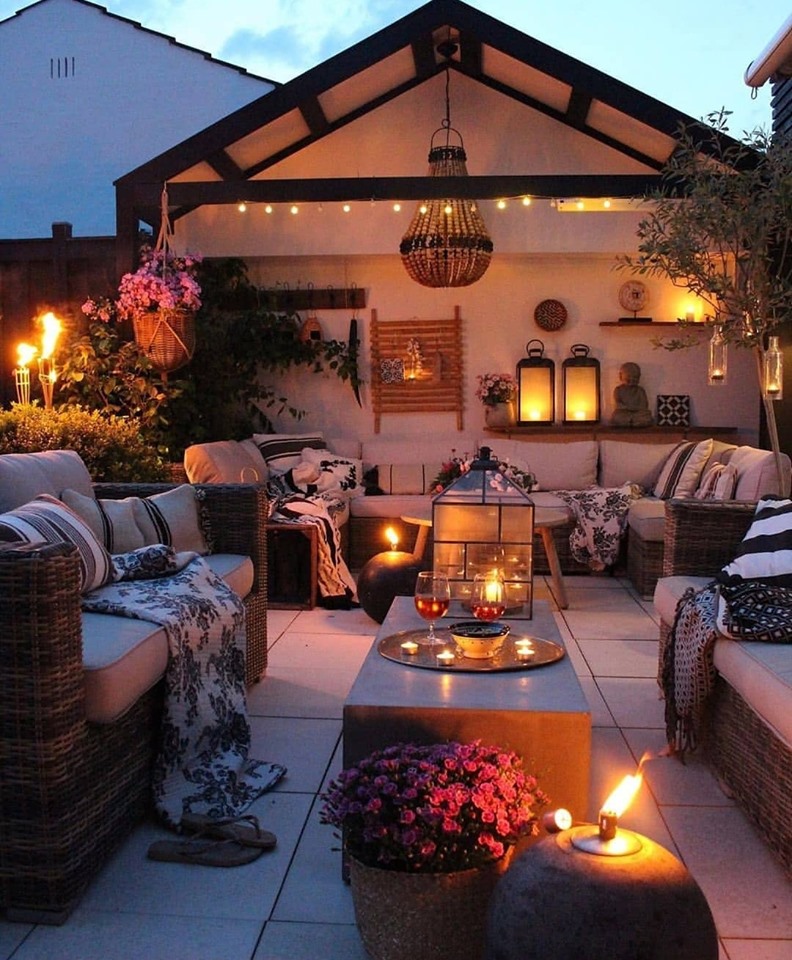 Create seating area in garden corner
In the corner of the garden place, you can create a place for seating for you and for the whole family. Sit here and enjoy while seeing the nice ambient, Take a look in the photo now and see the design and at the same time find some idea for your house place too.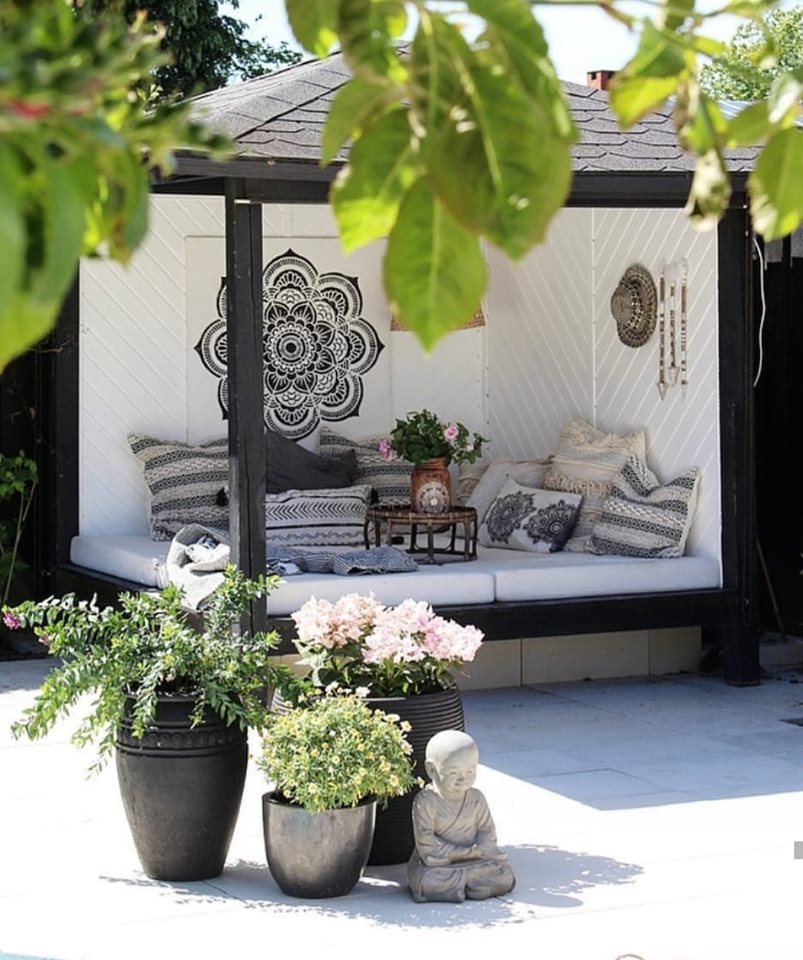 See the rest of the design of the same garden but here you have also swimming pool
In the third photo from this post, you will see a modern small pool that looks so impressive and amazing. Not that just you can swim here but also you can sit, sleep and have fun with a friend, family, and people you love. Let's see this design and draw some inspiration from it.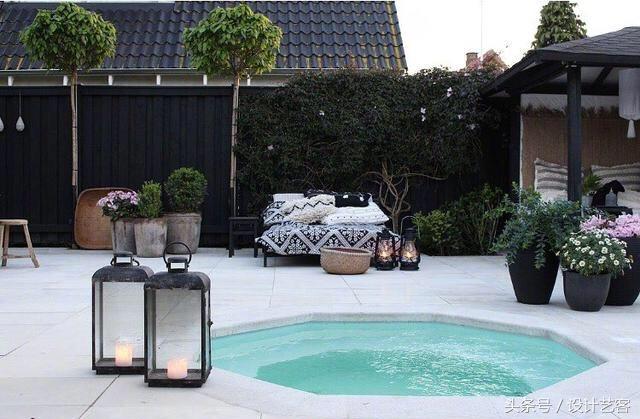 Add swinging bed, chair or hammock in the garden place
In the garden place, you can add a swinging chair, hammock and take care of the grass. In this way, you will create a nice place for relaxing and a place where you can spend the weekends. Read here the favorite book and be a happy person, take a look in the photo now and find motivation in it.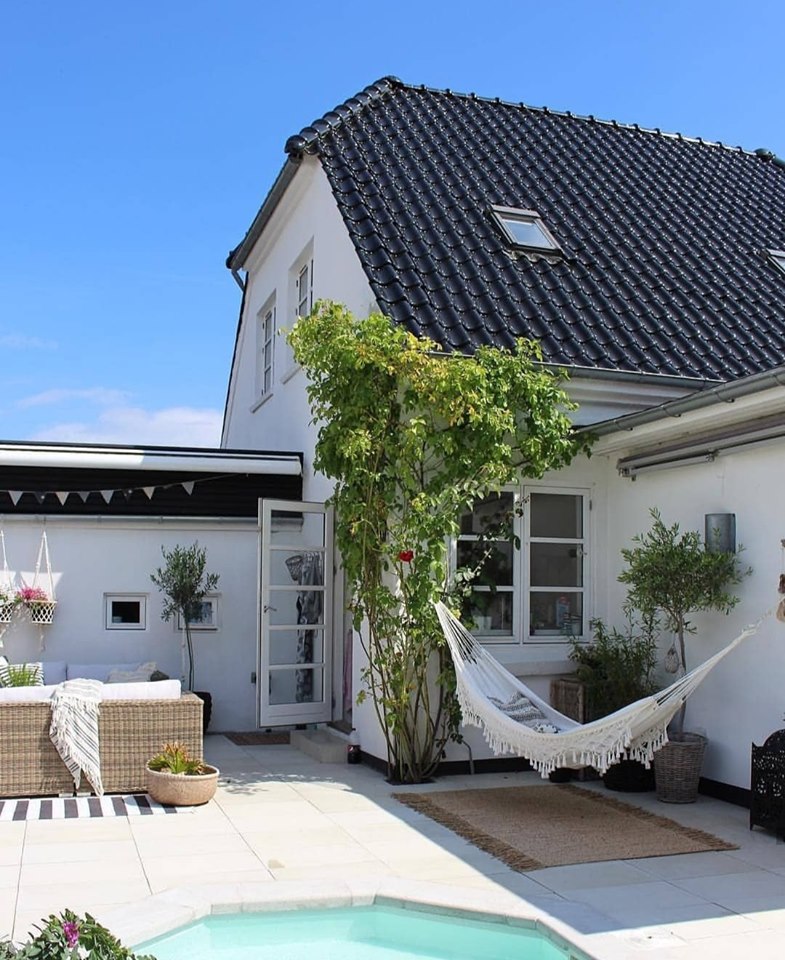 Also, read about sunken seating areas that look so great and it's the last post shared on our website. Please also keep following our page in the future to find out what means to have a nice interior and exterior design!!!