Living in a small apartment makes you have a need of looking for space in every corner of the place. One smart idea is to add a space-saving bed and to have a built-in dresser in the bed and to have organized clothes there. Those who are working from home needs an office, well my friends your office can be placed next to the bed and no one will ever guess that you have a bed under the floor.
I think that here I will finish my little introduction and now it's really time to invite you to check the photos below and to find the best ideas for your home.  Find solution for your small aprtment here in after!
Built-in dresser and bed
what a great idea to kill two birds with one stones. If you choose multi purpose bed for your apartment or small house, you can have both bed for sleeping and also a closet for your clothes.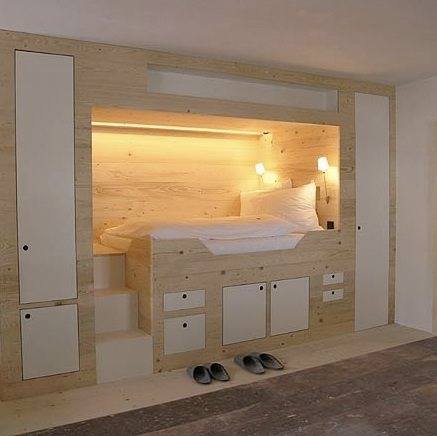 Multipurpose bed with library and dresser
If you are a book lover and you have small room for organization, you can have three things in only one. How can be this possible? This can be possible for sure if you use this smart idea, you can have e a bed, built in the platform and to have also a home library and a dresser drawers for your clothes.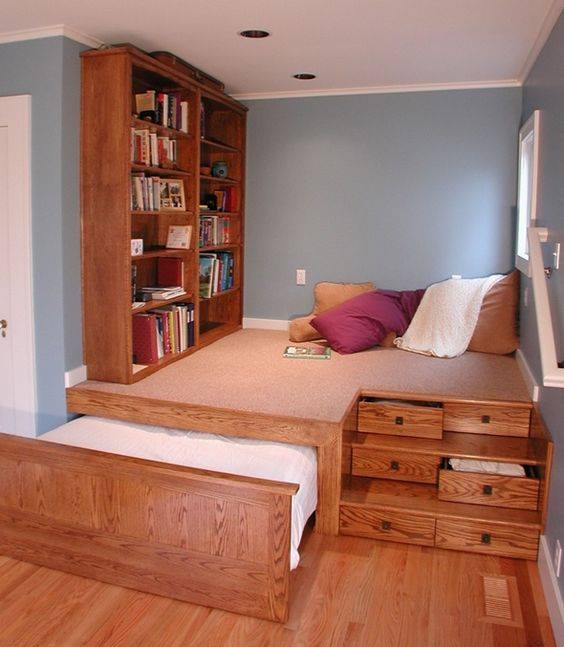 Trundle bed and home office
People who are working from home are always looking for some place that will be their home office. Your home office can be placed under the bed of your room. Take a look in this photo which is amazing and spectacular for you.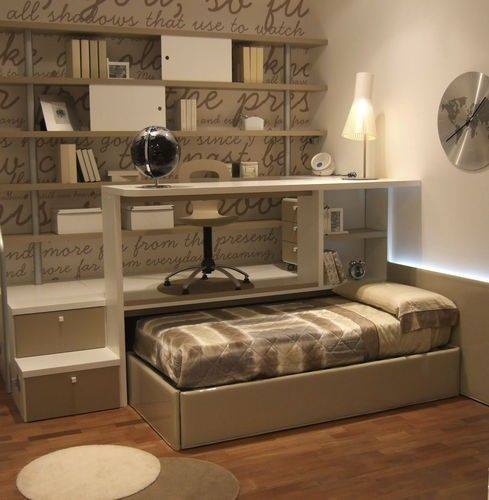 Built in bed under the floor in the living room
Who will ever guess that you have a bed under the platform in the living room. This is great idea if you have guests who are coming very often to your house and looking for a place for sleeping. Show them this bed under the floor and show your creativity. Or, use it for yourself and transform the bedroom into office or some other room that you need at home but you don't have a space for that.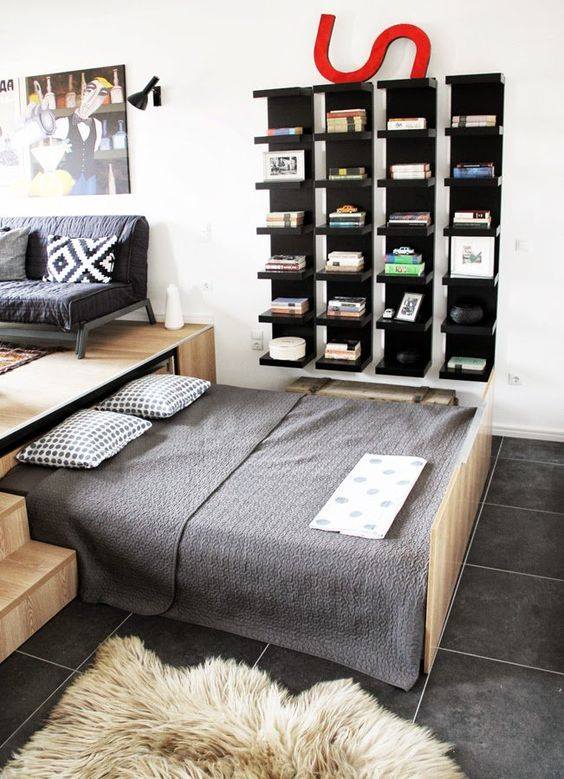 Bed under the platform
what a great idea to fill the space in your room in one corner and to have an empty space in the rest of the room. You can have this bed at home and to enjoy in the rest of the space. How great solution, you will work at home and next after work you will go through the stairs and you will go to the bed on sleeping. Cool!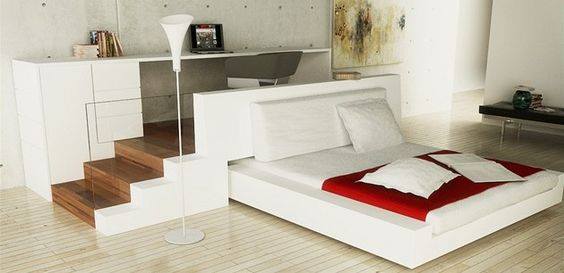 I hope that you liked all these ideas and you will add a multipurpose bed at your home place. For more ideas, visit our website and check for the best metal furniture, wrought iron bed frames for an indoor and outdoor place. Thank you for your attention.