Christmas time is magic! It's the best period of the year. We see lights everywhere, candles, Christmas trees, ornaments, Canta clauses singing on the street… We see snow on the street, we feel cold, we feel nice, we feel happy with our family! To make the magic even bigger than it is, we can make recycling art Christmas and decorate our home in the cheapest way!!!
In short, you will see how to make reuse of the wine corks and make a wreath and small Christmas trees and more ideas. I won't reveal you everything but I will invite you to be our follower and see the photos below and read the full text!
Recycling art Christmas – Make a wine cork wreath for front door
In the first photo and idea, we can see how to make a wine cork wreath and beautify our front door. With this idea, you will have perfect decor at home and at the same time you will make the recycling of the wine corks.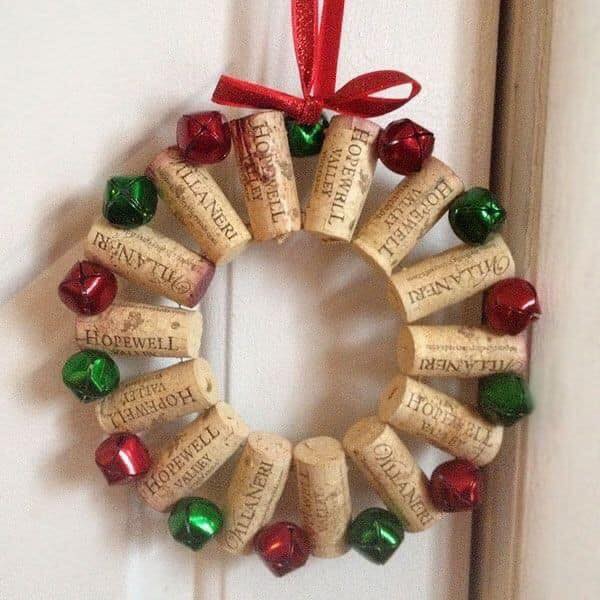 Wine cork Christmas tree – small but cute
Small but cute and made in an easy and quick way. these are the smallest and the coolest wine corks Christmas tree and we can make it in our free time! If you are of those people who love recycling, come on, make this at home!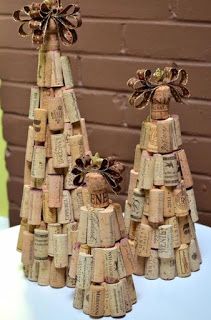 Nice crafts with wine bottles and candles
In the third photo, we can see how to make nice decor at home and for this aim to use wine glass and ornaments. This is what we need and only one candle to add on it and put the crafts wherever we wish to. Check the details in the photo now!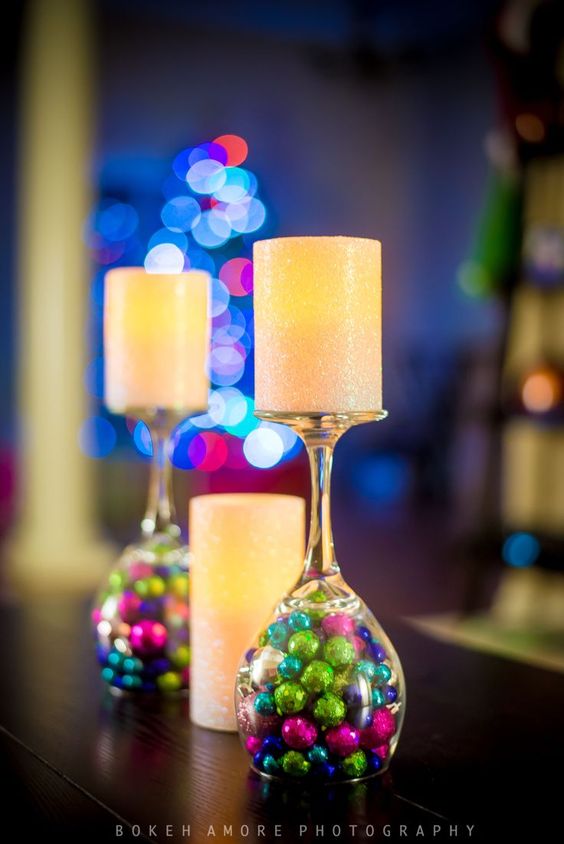 Cupcake liner Christmas ornaments – Recycling art Christmas
We can use the cupcake liner and make a small Christmas tree for our homeplace and enjoy the decor we made with so much love. Check the details in the photo now and make it at home or tell your friends about it.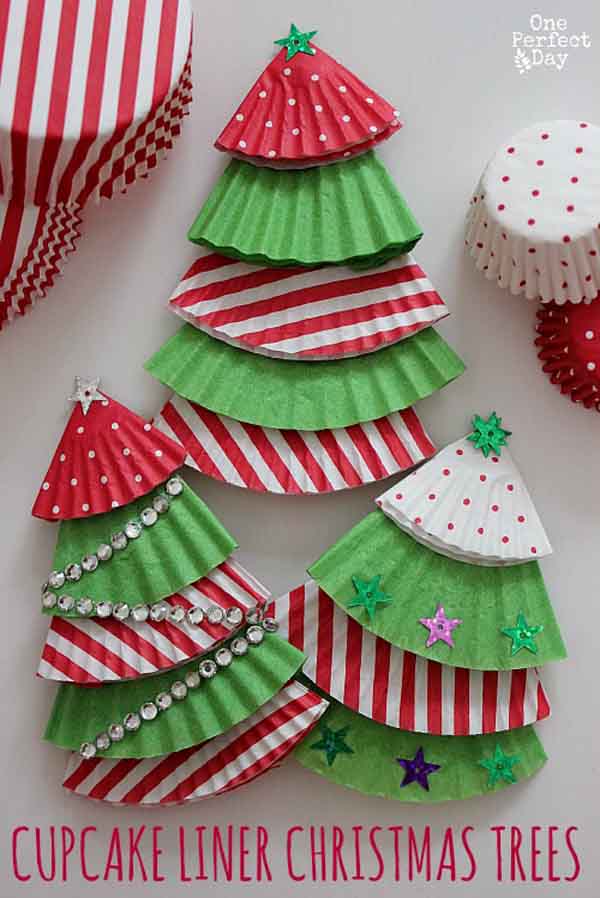 Easy Christmas ornaments and reuse the cupcake liner
Don't spend your money on buying ornaments but make it an easy way and just reuse the cupcake liner. Sorry to tell you that this is the last idea from the post but keep following us in the future to read other great posts and DIY ideas.
Thanks so much for reading this post. Also, follow the link to read about how to make pallets reuse and do again Christmas decorations. Have a nice start of the week and keep following us this week!!!