If you have small bathroom place this is a cool idea for you and you have to spend your time with us. We will show you the 2 in 1 sink/toilet combo that is ideal for small bathrooms and also save water. Stay with us for some time, read the full text and see these amazing photos, dear friends.
If you read the full text you will learn how to kill two birds with one stone, to save space in the small bathroom units and in the same time to have modern home decor.
Which are the benefits of having this combination in your bathroom place?
First of all, we will tell you which are the benefits of having this combo Paquet in your bathroom place and next you will also have an opportunity to see the photos. Well, the first of all you will save on space in the bath place. the second of all you will save on water bills and the third of all you will have the coolest design ever!
The combo Paquet for bathrooms: Toilet + sinks = modern small bath
In the first idea and photo is clearly visible that this design is so cool and looks space saving, If you live in a small apartment, please see the combination and use it for your house place.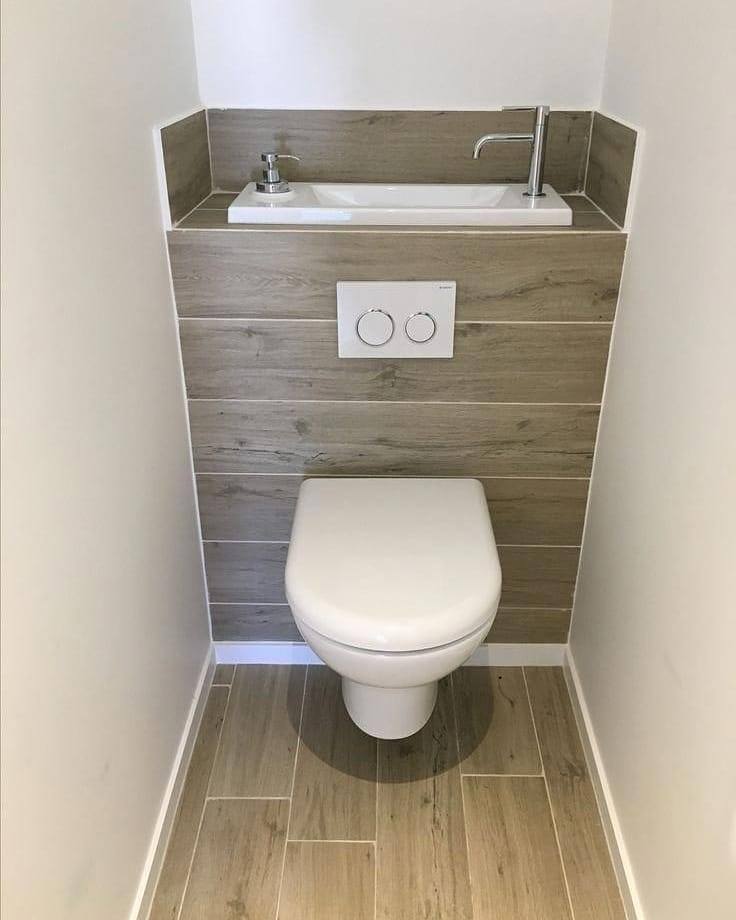 Sink + toilet + bathroom shelves + hidden lights = modern bath units
In the second idea, you will see a combination of sink, toilet, bathroom unit, and hidden lights. With this idea, you will save on space in the small bath and you will have modern decor.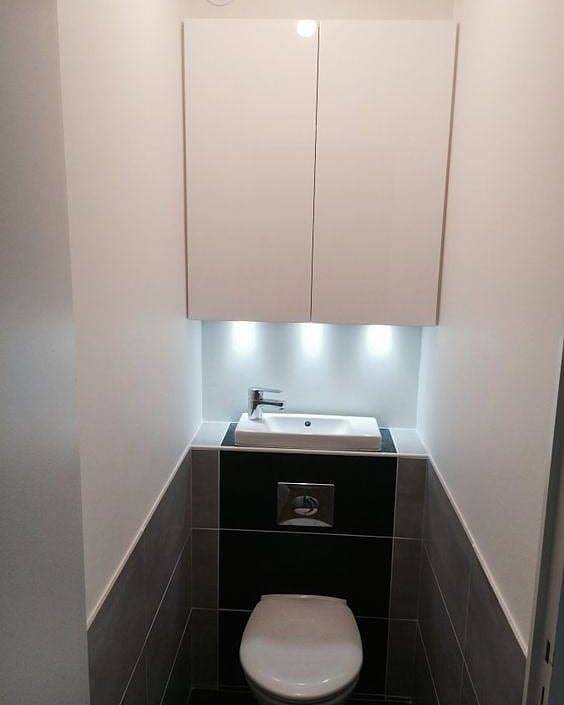 If you have wash basin in bathroom place like this, you will save on space, you will save on water and you will enjoy in modern decor. Kill two birds with one stones and enjoy in modern bathroom place with this design, just take a look in it.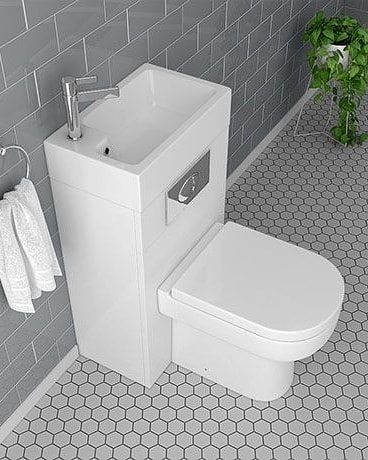 With this photo, we will finish this post so I hope that you already found some useful idea for your small bathroom place. As you can see this is back to wall bath and sink combination and you can have it in your own bath place. Take a look in this phoot now and think which of these designs will be chosen for your house place. Make the best decision and the best option for the place.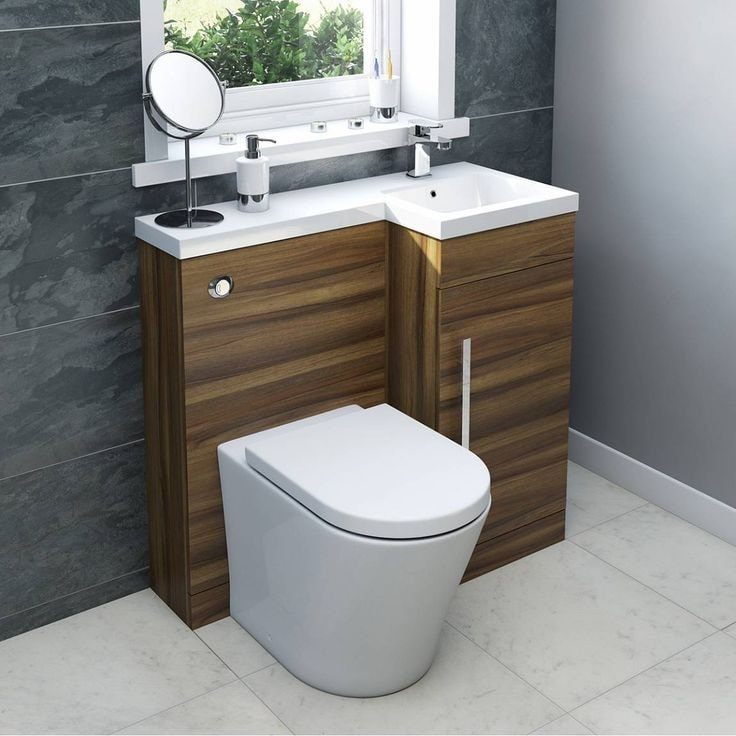 Also read about amazing kid's room ceilings design that will leave you with impressions for the rooms of your loved ones, kids. thanks so much for the time you spent with us and I hope you will keep following our page in future!!! Tell your friends about these modern bathroom combinations!!!