Hello, there dear friends? If you are ready to see extraordinary living room designs, let me tell you that you are in the right place at the right moment!!! Prepare hot coffee for you, add a lot of sugar and see how your dreamy living room looks like because we already have the ideas. Enjoy and also share with friends who are in plan to redesign their living room place!
Red, grey and white combination in the living room place
With nice combination of dark red, grey and white colours, we will get the most amazing design in the room where we spend 60% of the day.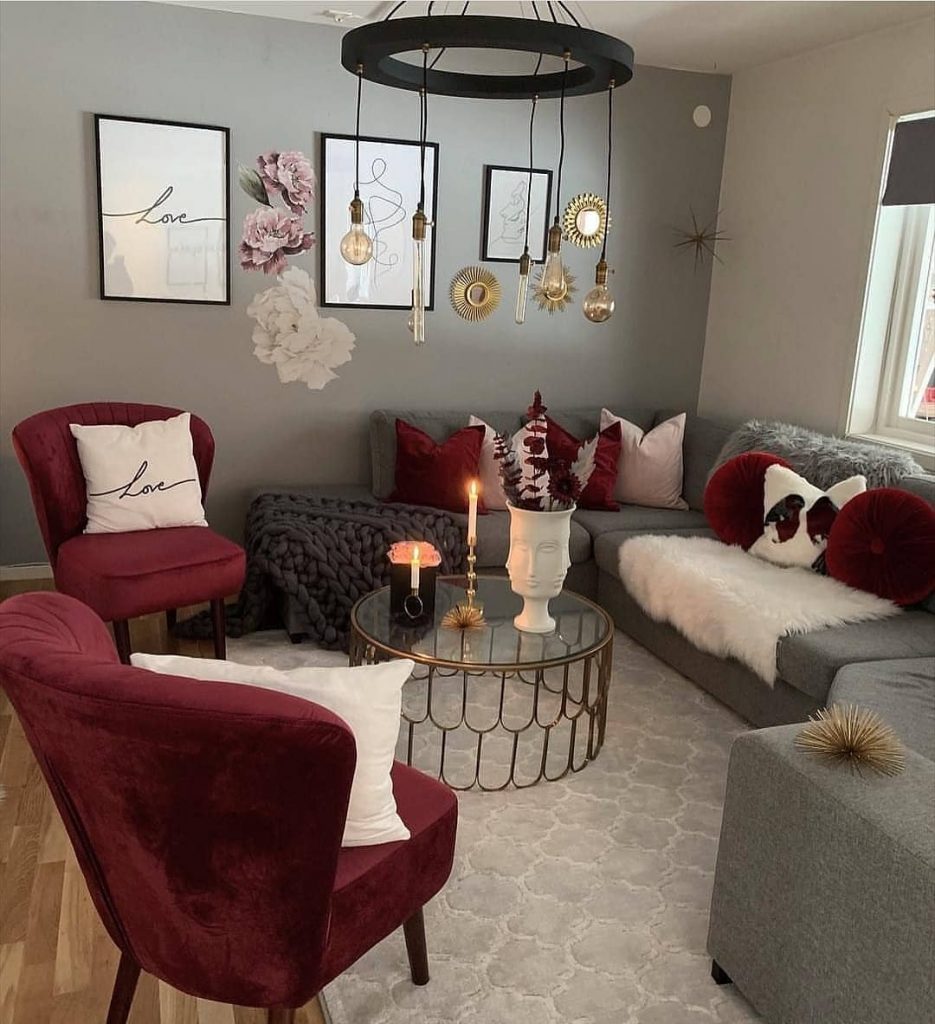 Light pink and white
Those who aren't in love with the red passion they can have a look in this pink and light design of the same room that we've mentioned before. If you are one of them, see this design and also see how to create gallery wall.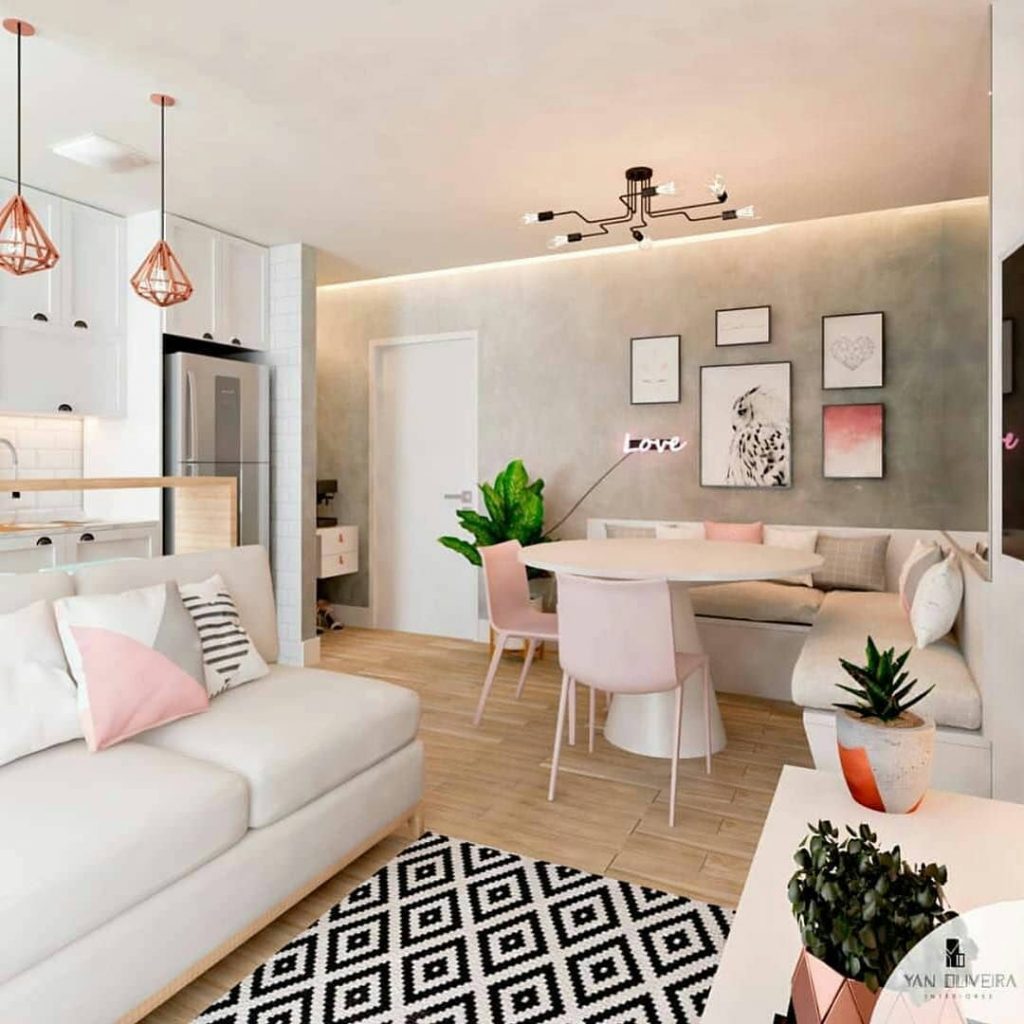 White living room room with romantic lights
With the choice of the white colour we can have nice interior but we need to pay attention to be clean all the time which might be hard. I invite you to see the third photo from this post.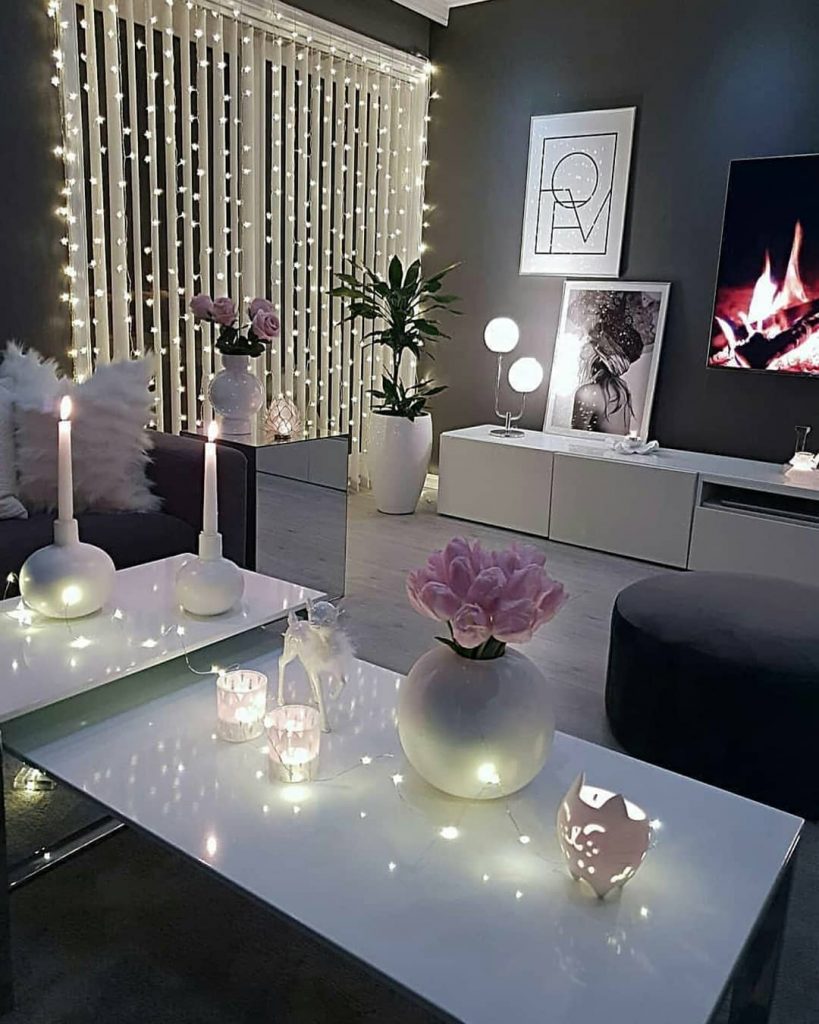 Grey, black and white interior design
Your interior can keep all the three colours in the home and you can be the happiest person because you will have modern style and design.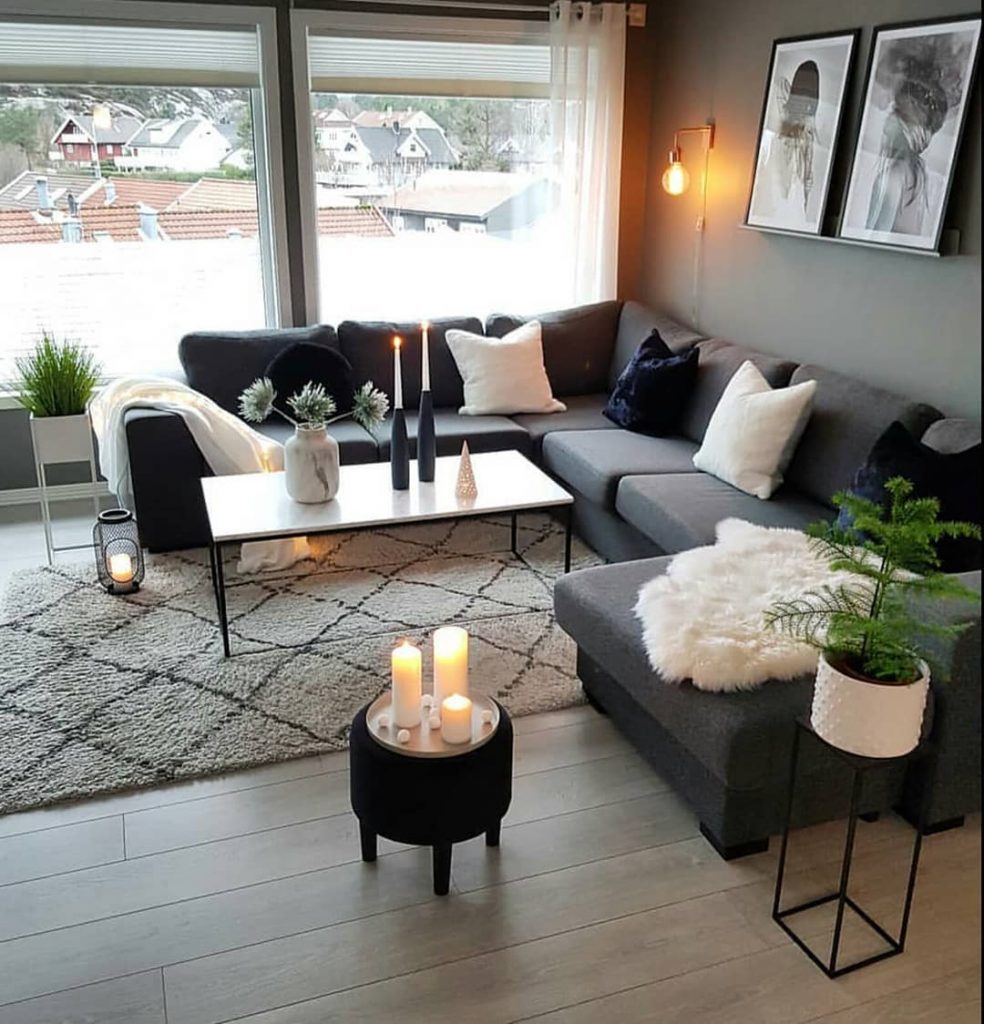 Give your interior vivid colours and yellow accent
Add two lounge chairs in the living area and don't be scare to bring the vividness in home that will bring you positive vibes.
Add hanging chandelier in this room
Bring the best sofa and chandelier in the room where you sit with hours with your guests and love the decor.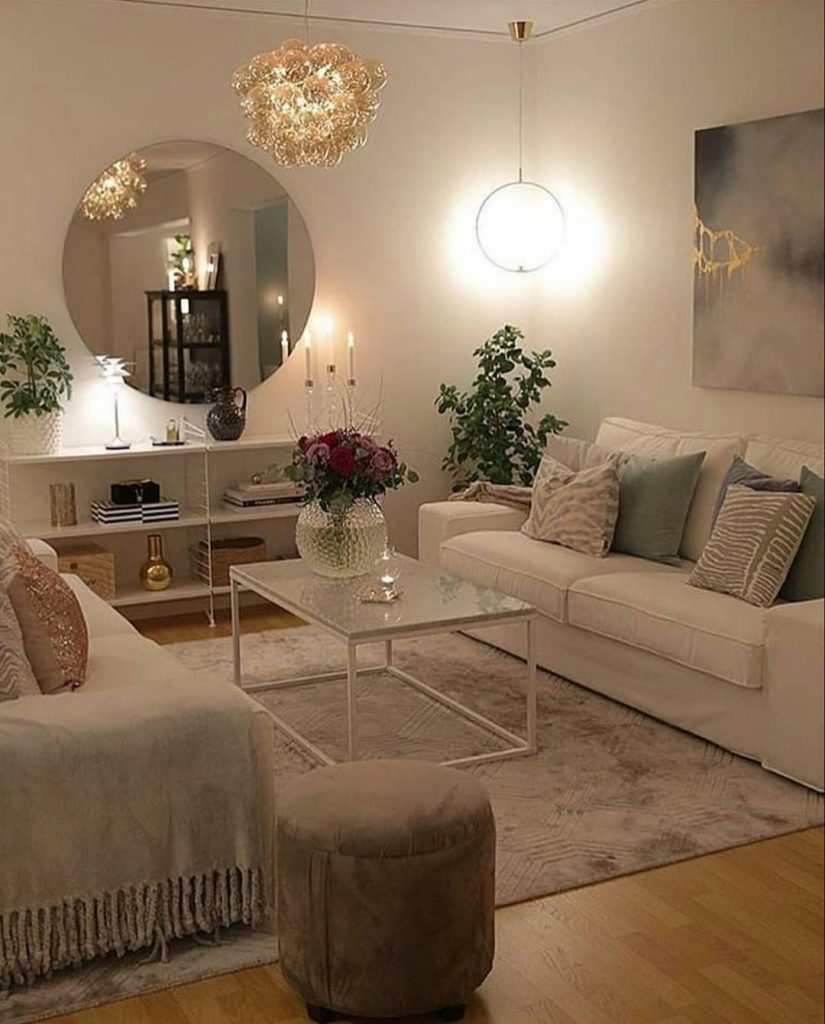 Contemporary TV unit design and style
The style of the TV unit is an important element from home decor. If we choose modern TV we will take care for modern home design and we will complete the decor with small elements!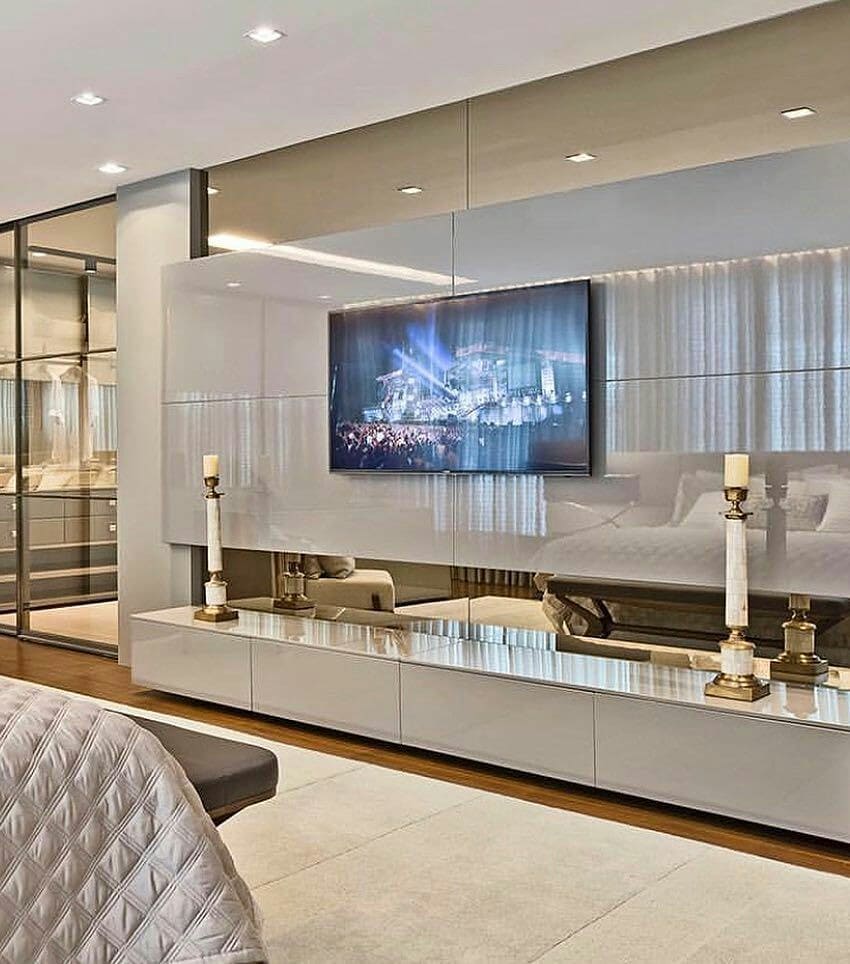 Modern room
In this photo you can see details for home decor, You will see how to add mirror on the wall under the TV, how to choose candles and lights in a suitable way and to love your room. You will also see which decorative elemnts are a need for home.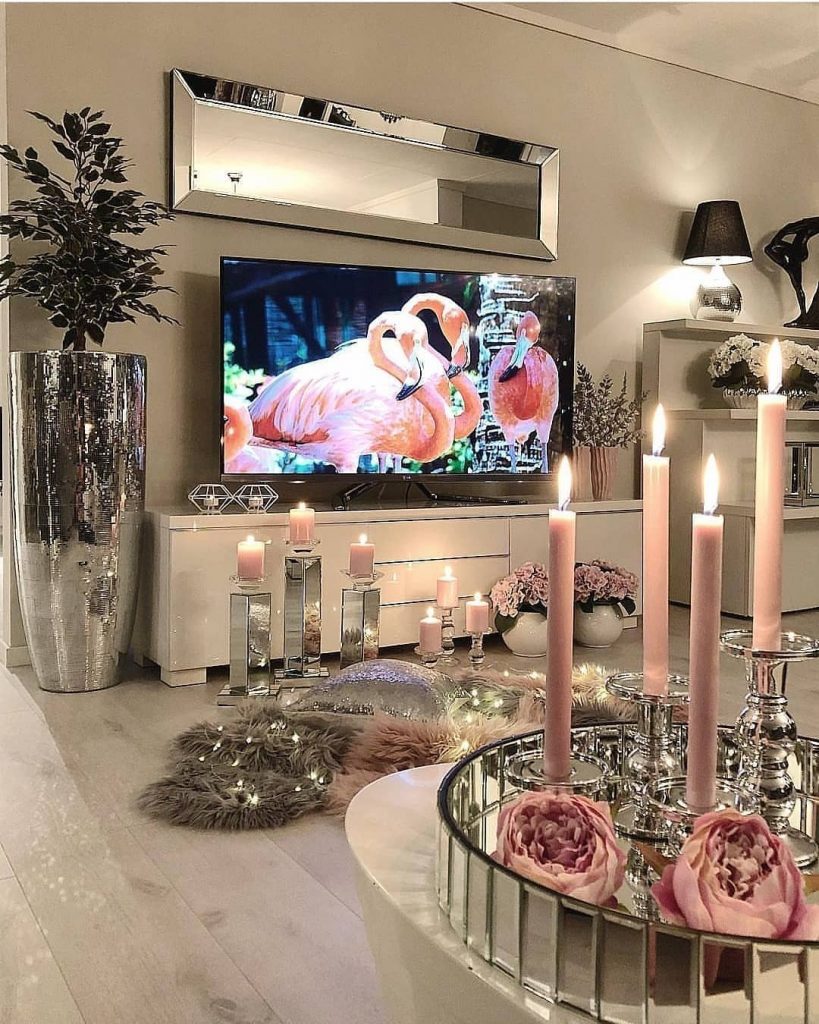 Lovely white and cream interior design
I think that white colour is suitable for your interior place and this is the thing you can choose to live in a modern way. This is the last photo from this post, so thanks so much that you spent your free time in our company reading nice ideas!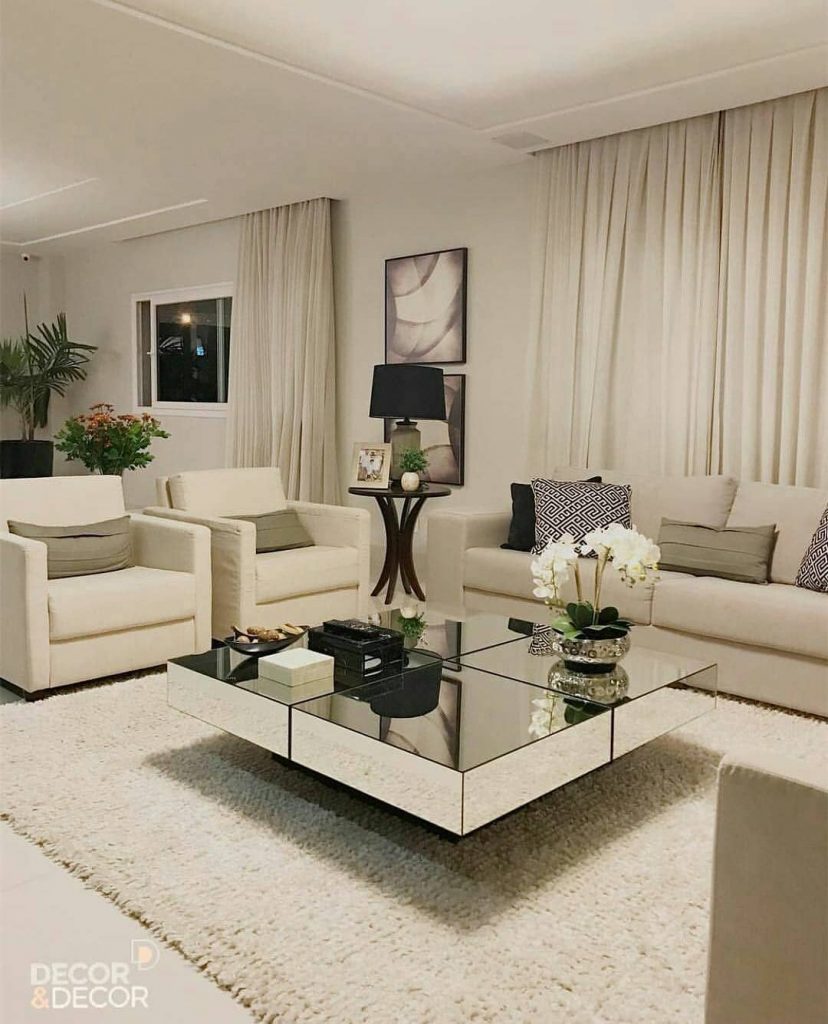 Thanks so much that you read this, please also check about How to Make the Best Home Design Choices and find help with home design. And now share these ideas with friends!!!