Due to the holidays that are following, we might have a DILEMA about what to wear and how to know that we did the right combination. The combination today is standard, black tights, skirts, and coats. You can wear it for any kind of celebration, for work, for the meeting. In one word, you can wear them everywhere! To see the details, stay with us for some time and enjoy it!
Black tights, cream skirt, and coat, cream shoes
I think that we all have black tights at home so it's easy to make a combination of them. We can combine it with a cream skirt, cream coat, white blouse, and cream shoes. Find the outfit details in the photo now.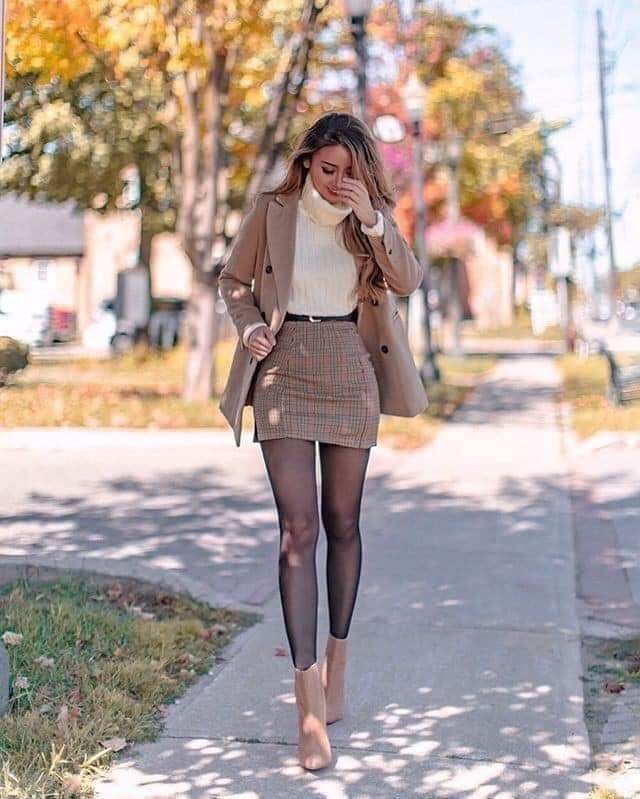 Black and gold combination
In the second photo, we can see style that is appropriate for the New Years' eve. Let me tell you that I adore this style and will think about having the same outfit for this night. Tell us in a comment which will be your choice from these outfits?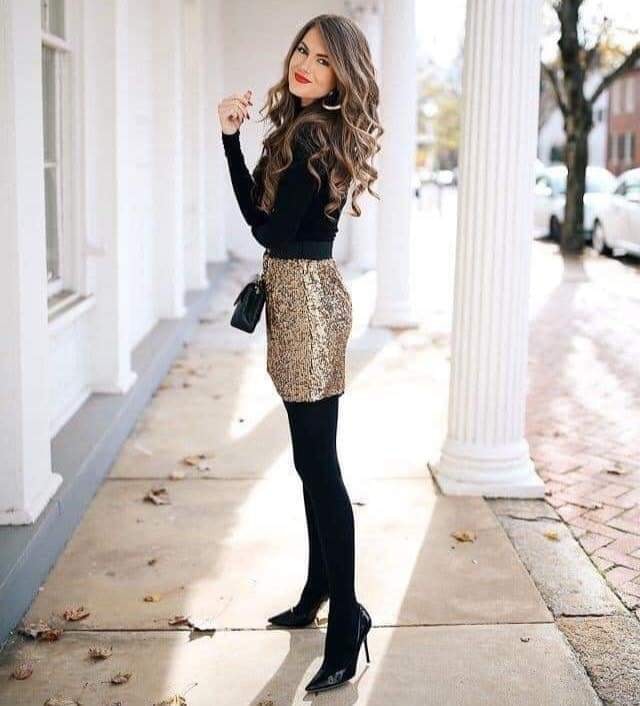 The casual outfit in black to make you feel slim
The great thing about wearing black is that you can wear it and feel slim. Black boots, black tights, black dress all in black!!! Take a look in the third photo from the post and find the needed casual look for the next celebration you will have!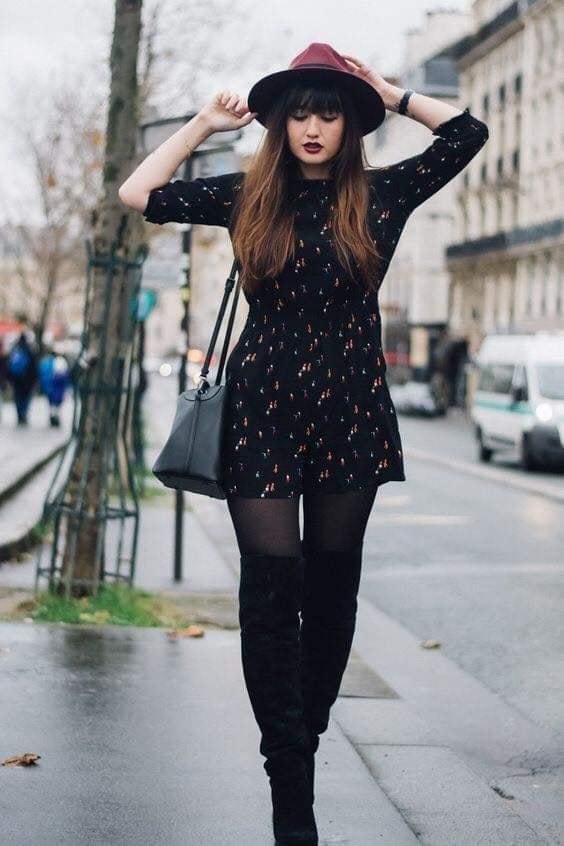 Dark red and black tights, combination for the best outfit
This is my favorite combination that I will choose for a celebration, birthday, anniversary, etc. Scroll down and see the very last idea from the post today.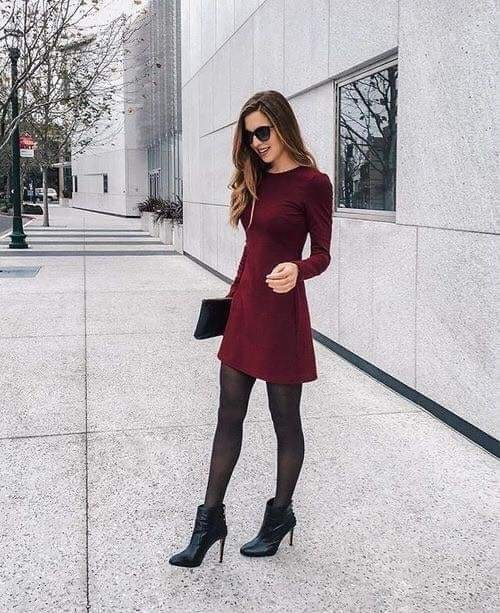 Also read about our amazing bedrooms, the design you can copy at home place and enjoy in modern design. Thanks for the attention you gave to us and be our follower in the future to see other ideas!!!