My advice for you is to never leave unfinished the decor of the outdoor place. This place can have the best decoration if you are smart and you find the suitable design for adding there the seating area and also a suitable place for planting flowers and plants. Those of you who don't have an outdoor place instead of balcony or rooftop, can still have a garden there. 
I invite you to stay with us to the end of this post and to see about how to make the best terrace decoration in your outdoor place. Let me ensure you that you will see so nice ideas here and you will wish to copy for your home place! 
Create a romantic terrace design with our idea
Plant a lot of flowers in the outdoor terrace and choose modern decorative elements. For more details, pay attention to the photo now.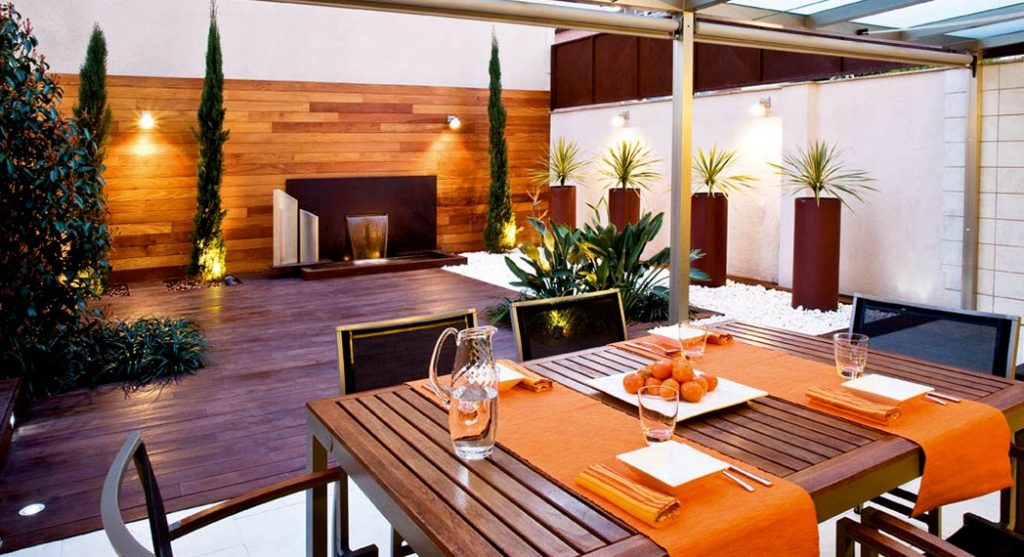 Lovely look of outdoor terrace decoration
In the second photo of this post you can see how to organize the space of the large terrace. You can also have empty space but still good organization of the seating area.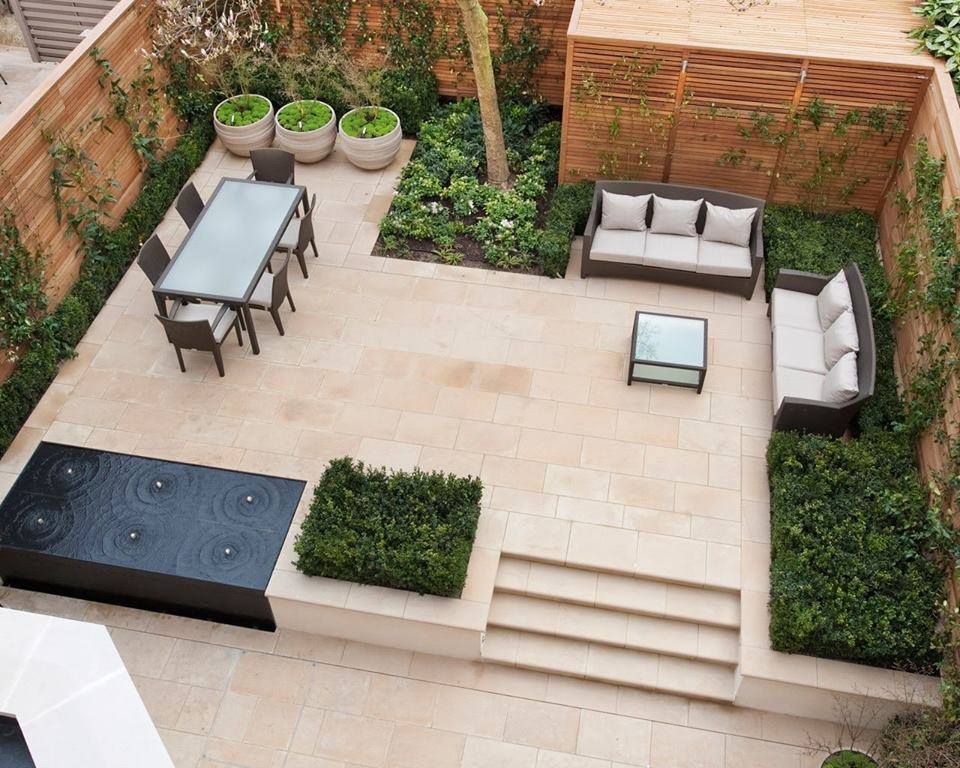 Smart organization of the furniture placed in the outdoor terrace
Your small outdoor terrace can look so good like you can see the organization in the photo. Find the most suitable corner in the terrace and build there a seating area and at the other corner plant flowers.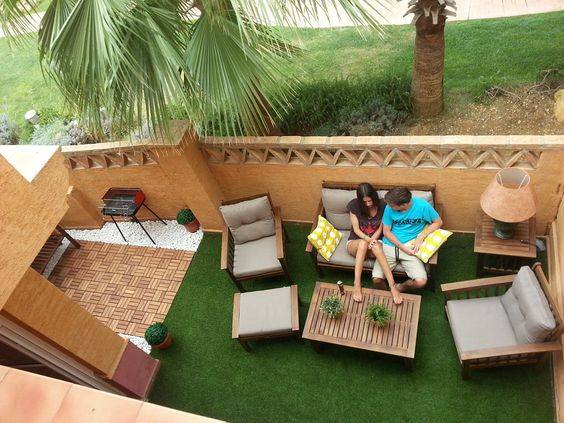 Nice terrace decoration idea
There is nothing more beautiful than the look of clean terrace with large dining table where you can eat there with the family. Take a look in the photo now and find an idea for your own outdoor place.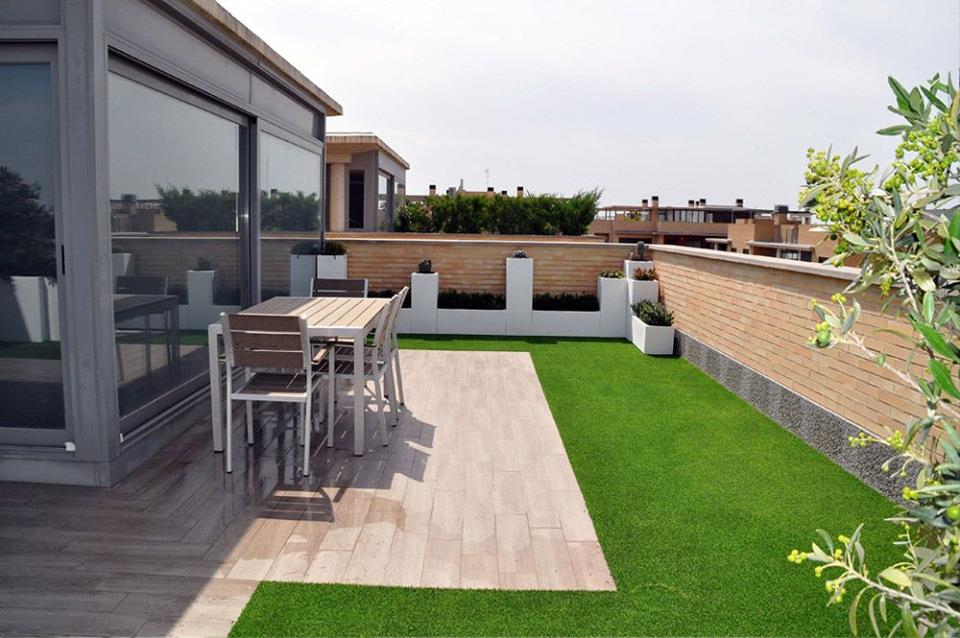 Rooftop terrace with wooden decking
Wooden decking can help you to have a clean floor in the outdoor place. Plant flowers and plants there, create perfect place for sitting and enjoy in the place that you have created with lot of love. 🙂
Garage top deck terrace design
Wooden decking in the terrace makes this place looking so nice and this can be your favorite place. With a place like this you don't need to feel a need for going outside of the house. Here, you can spend great evening and weekend with the people you love and also to save on money.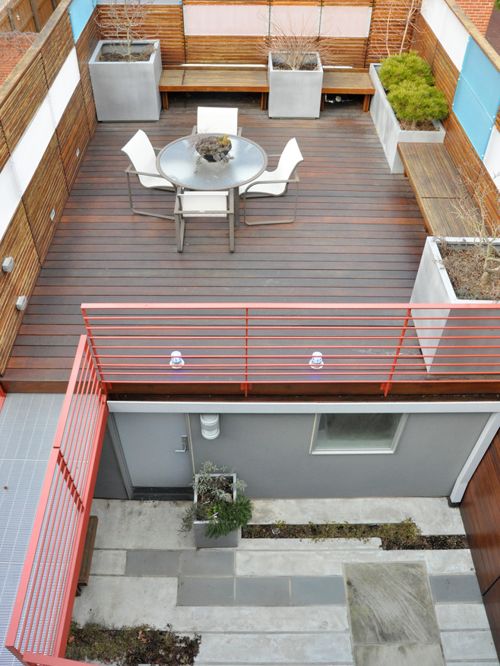 Rooftop terrace and garden
Kill two birds with one stone, plant flower son the terrace in the rooftop and create also a garden there. As I mentioned in the introduction never leave the decor of the outdoor terrace unfisnihsed, but take care to find the best and suitable design.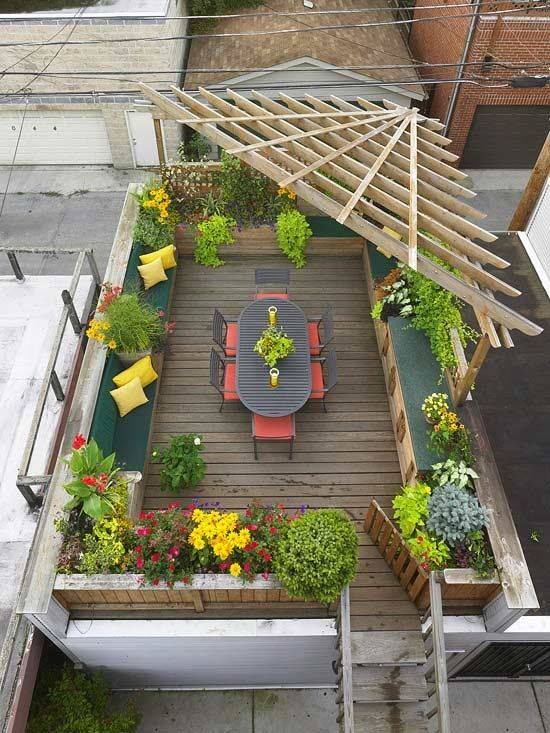 I hope that you have found an interesting ideas here, feel free to share the ideas with your friends, of course, if you have a free tome. By the way, visit our website and red about the last post written there: Pink and grey home decor ideas. Thanks a lot for your attention!