Hey dear friends. If you miss Cathrine's home design now we will give you a link that will take you there. Today, we will show you multipurpose furniture that has a double duty and it looks great when is used for small interiors, spend some time to see ideas like this!
When you have a small home you are trying to save space in each corner of home place. Try to save space in the bedroom, in the kitchen in the bathroom and in the dining room. In almost every space we need amazing ideas and of course double duty furniture. Stay with us to see FANTASTIC ideas!
Wardrobe and two beds in one for small bedroom
We will start with the bedroom and the bed with storage. Here you actually have a wardrobe for your clothe and also bed for two people. However, this is cool furniture that has a duty to keep our clothing organized and also to hide our bed! Take a look in the first idea from this post.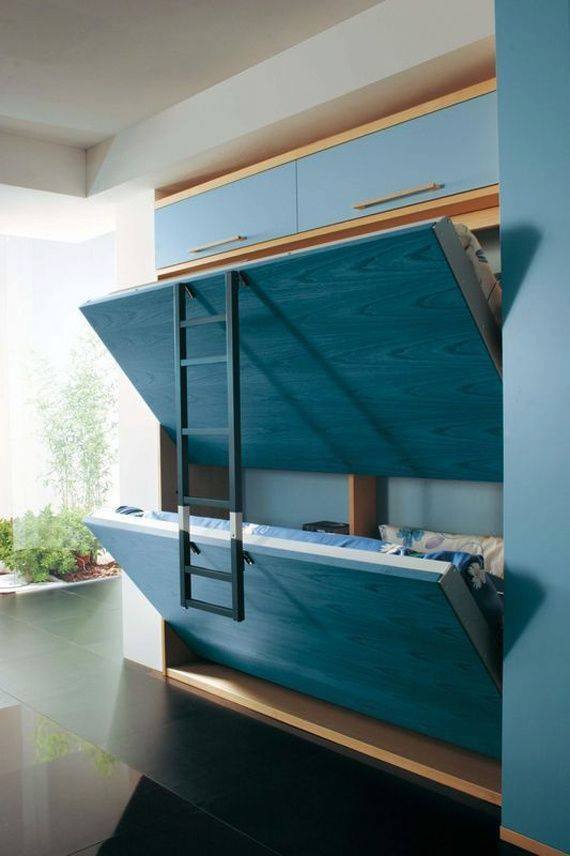 Space saving sofa for amazing home interior place
In the second photo you will sofa that is a sofa for sitting during the day and it's bed during the night. You can use it for your guests during the day and sleep on it during the night. It's space saving but at the same time is a modern design.

Where to store winter clothes during the summer period?
Hide the clothes under the floor and no one will now! Let's have a look in the photo now to find useful information and idea about how to hide all the clothes you don't need in the summer period.
Wooden door or nice dining room area with Murphy table in it?
This Murphy table has double function it can be used as a door and in the same time as table for eating on it. You can use it in outdoor or indoor, depends on the place that you want to use it. This time in this photo is used for interior place and the result is stunning.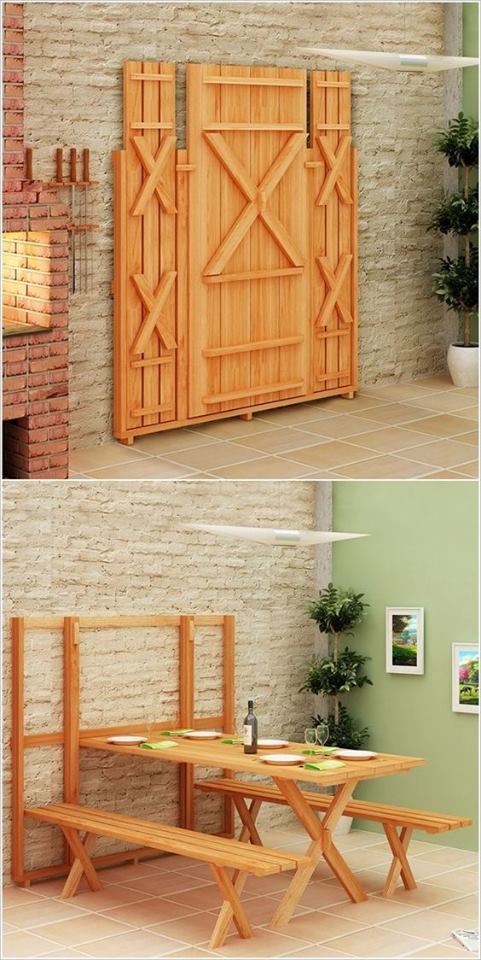 The kitchen, bedroom and living room in one small area
In the last photo, you will see how the kitchen and living room can be joined together in one small apartment. And imagine, for the night there is also a place for the bedroom that is hidden in the kitchen floor. This design is needed when the home is small and in this way, all the problem with space will be solved, beleive me. With this photo, we will finish this post that I hope was interesting for you and you will tell the ideas to your friends who live in a small space.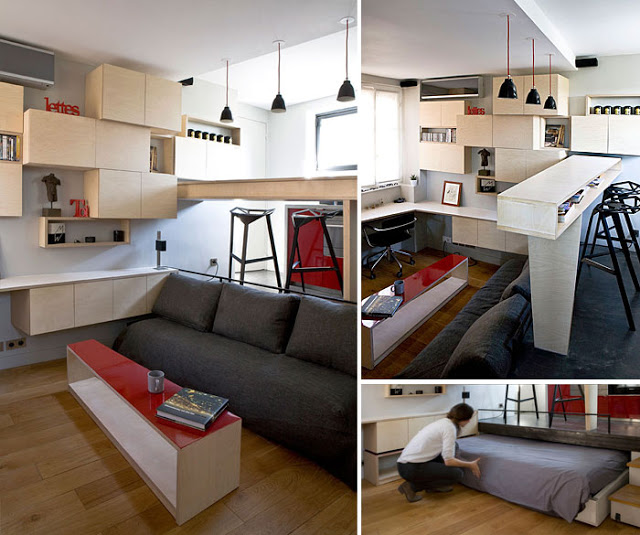 If you saw these ideas probably have found amazing ideas for home place and you will also be kind to see how to decorate the outdoor place in a cool way. Follow this link that will take you there and stay in a good mood all day! thanks for your time!