Hey friends. Today we have an amazing post for you and it's about our most amazing rustic bathrooms, please spend some time with us and find ideas for your house place.
I think that we are all fed up of modern designs and we wish to keep some designs from the past. For example, to have rustic walls in the bath, to have decorative elements that remind to the past and the rustic style that was used in the past.
Shower and toilet design, side by side and rustic look
In the first photo, you can see side by side toilet and bath and the design is rustic. Take a look in the phoot now and find some idea for your own bathroom place.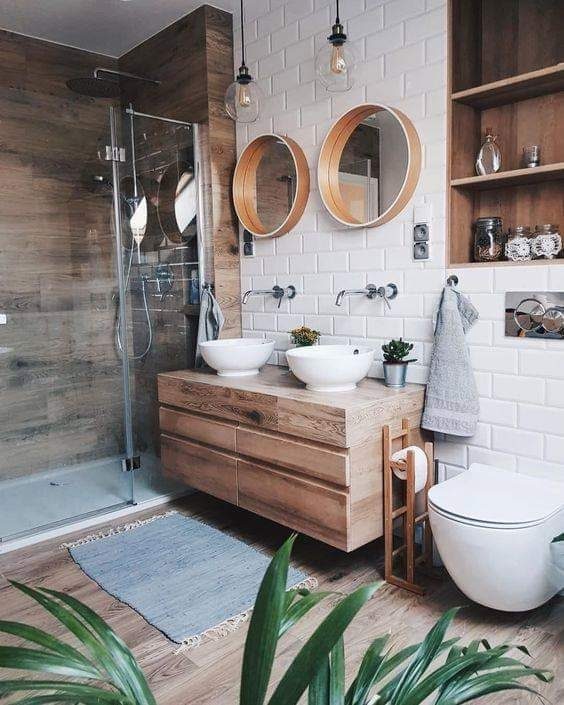 Rustic bathrooms are having a modern style
Choose rustic wall for the bath place, rustic stool, and chairs, add a green plan and create one adorable place for having a shower. This can be your favorite part of the home, so take a look in the design.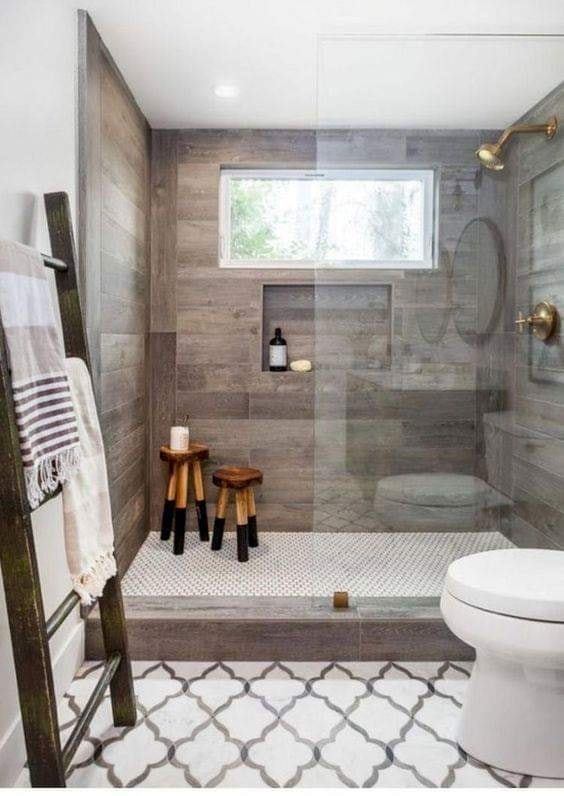 Rustic bath can be a favorite part of house place
In the third photo, we still have the chance to see the nice design of the bath with a rustic accent. Give your home a modern place for having relaxed and taking a shower. Rustic ceilings, rustic walls, and rustic floor can be part of your bathroom place and now please take a look in the photo to draw some idea for your home.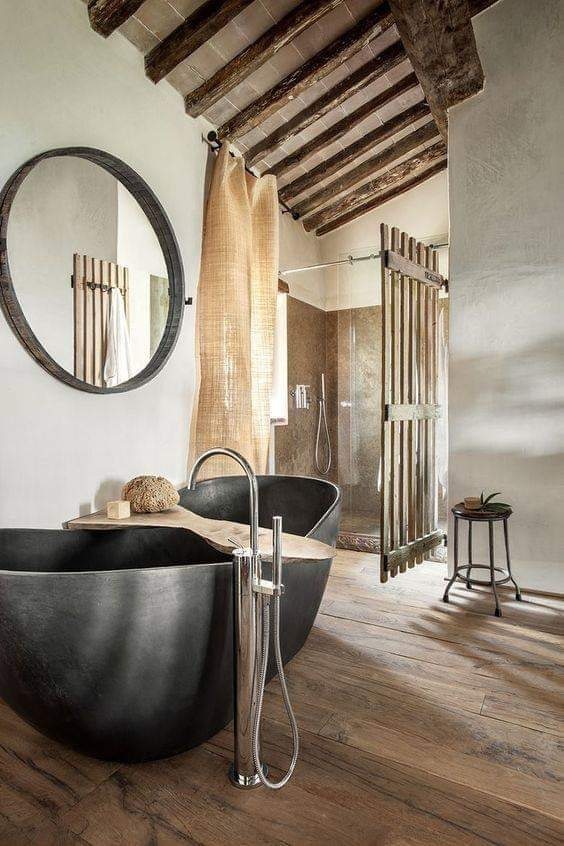 Barn wood in the bathroom is the new trend
If you wish to have barn wood in bath place you have to see the photo now and find an idea for your bathroom place too. As you can see the wall is a barn and the shelves are rustic also, for the floor is added an old rug and one basket to save the bathroom stuff in it.
Industrial bath design and style for modern bathrooms
You can use wood for the ceiling in bath, rustic bath unit for the sink, circle mirror for the wall will create one modern bath. Hope that these ideas were worth your attention and time and you already know how to design your own bath place. Sorry to tell you that this is the last idea of this post and hope you will follow the other posts we will share with you.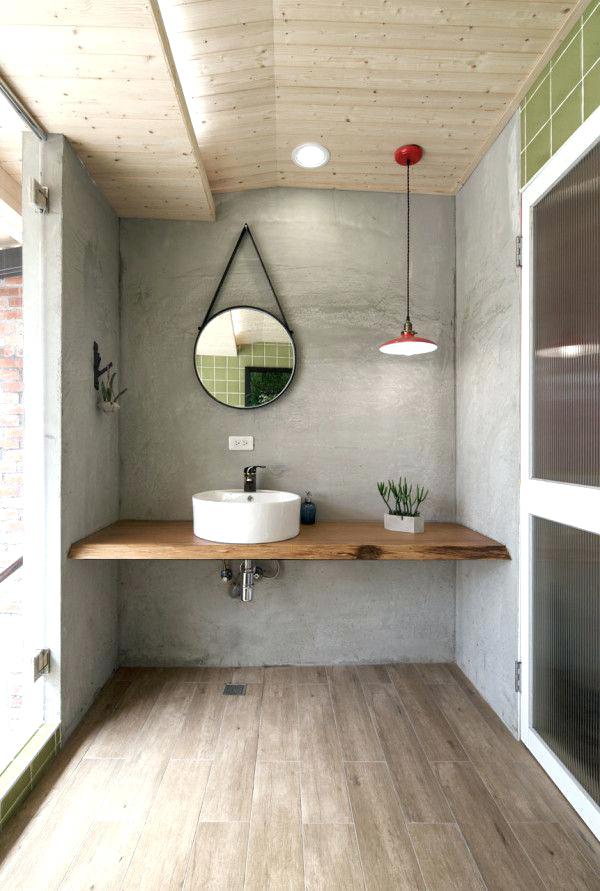 At the end of the post please also read about 3D bricks wall stickers and find our how to have a different design on the house walls every month. Please, keep following our page in the future to see other cool ideas of interior and exterior design!!!