We all know that contemporary kitchen designs mean that all the kitchen appliances are hidden and we can enjoy in a modern cabinet. Examples like this we will give you hereinafter and your task is only one: TO SCROLL DOWN and choose the best design that will be suitable for your home place. You will see red-colored kitchens, purple kitchens, a modular kitchen with a yellow accent and simple brown kitchens. If you are interested in some of this, be with us and see the following photos!
If you want extra ideas about the kitchen cabinet, please follow the link that will take you to our last post and THERE you will see curved kitchen island, something UNIQUE element for every kitchen place.
Red-colored contemporary kitchen cabinet design
In the first photo, we can see simple but modern, red-colored but looking nice one kitchen cabinet. This is what contemporary society sees the modern kitchen nowadays and having this at home means to be a happy person and coking will be fun for you.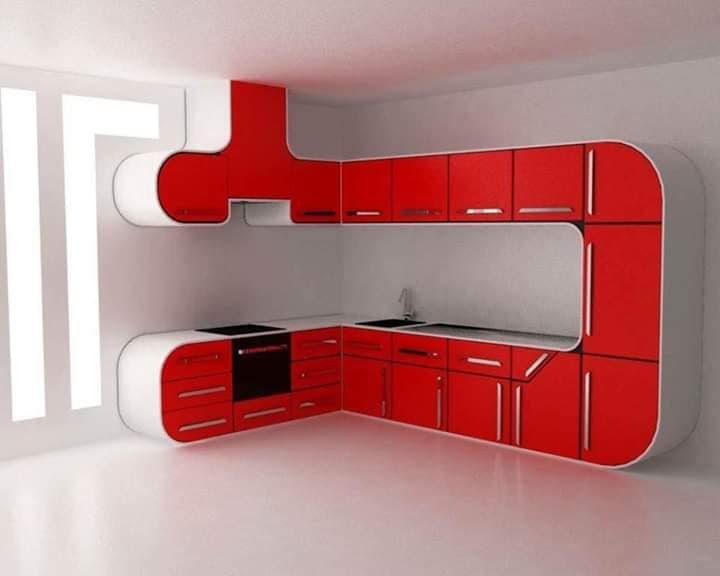 This is how a modern kitchen should look like
In the second photo, we can see an example of how modern kitchen should look like. simple and modern with enough shelves to make the good organization of the kitchen tools and utensils. Spend some time to see the photo now and find some idea in your mind to use in the future for your kitchen place.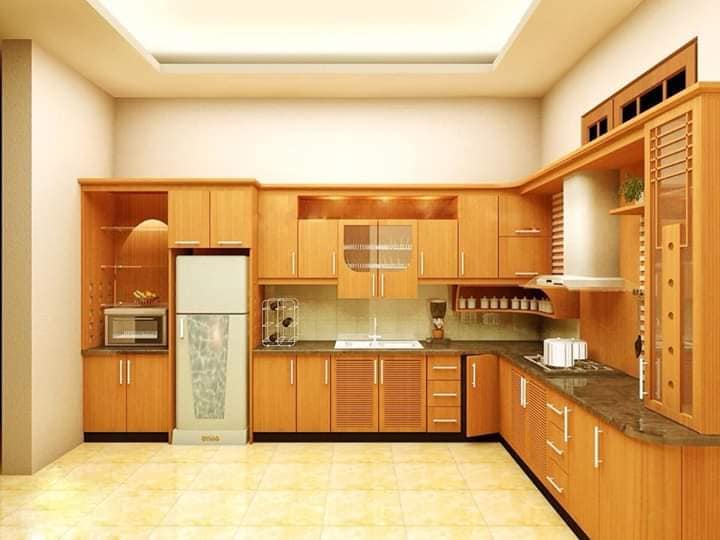 Low budget modular kitchen with yellow accent
In the third photo, we can see the modular kitchen cabinet in yellow color and design worth for everyone attending. The great thing is that the kitchen is on a low budget and the yellow colors give one special accent to the cabinet.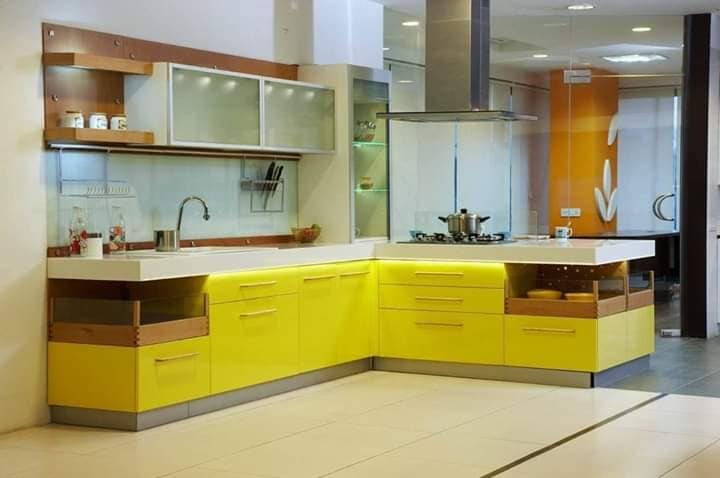 Choosing purple contemporary kitchen and nice flowery kitchen backsplash
In the last photo we can see why purple is nice color for the cooking room, why you should have hidden lights in the kitchen room and why you should add flowery kitchen backsplash. The answer is simple, it's because you deserve to have a modern kitchen with vibrant atmosphere that will motivate you to cook here each time when you will have free time to do that! check the photo now and this is the last photo as I already said.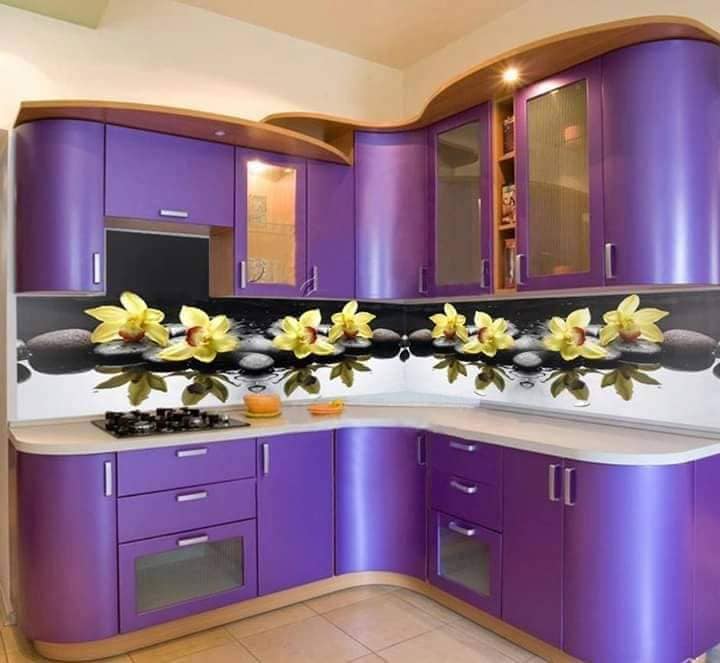 Well, thanks so much if you read the full text and if yo usaw all the photos we shared. Don't forget to be kind and to share it with friends who are in plan to redesign their kitchen cabinet and to give them some new ideas…