Every kitchen is beautiful in a special way, but there is one secret that makes every kitchen design looks beautiful. If we all have modern kitchen, cooking will be easy and fun for us and we will wish to spend more time here, in this place. Read the full post and find out which is the secret of creating and having a nice looking kitchen.
Have a look in the following kitchens and pay attention to this special design. 
Add flowers stickers on the kitchen cabinet
Never choose to have simple and boring kitchen cabinet, instead of that add a lot of flowers on your kitchen drawers. See how this looks in the shared photo below.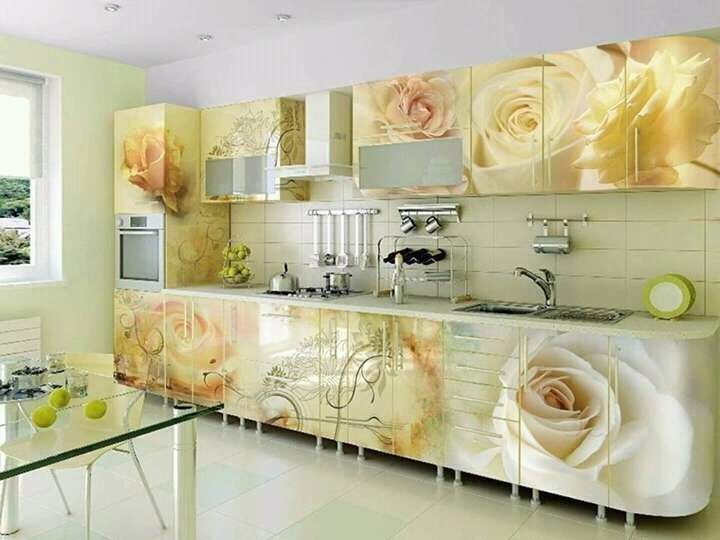 Purple high gloss kitchen design
Our next photo is about kitchen that is not simple as you are thinking in this moment, but is impressive. Purple color and shine gloss will give you kitchen to admire.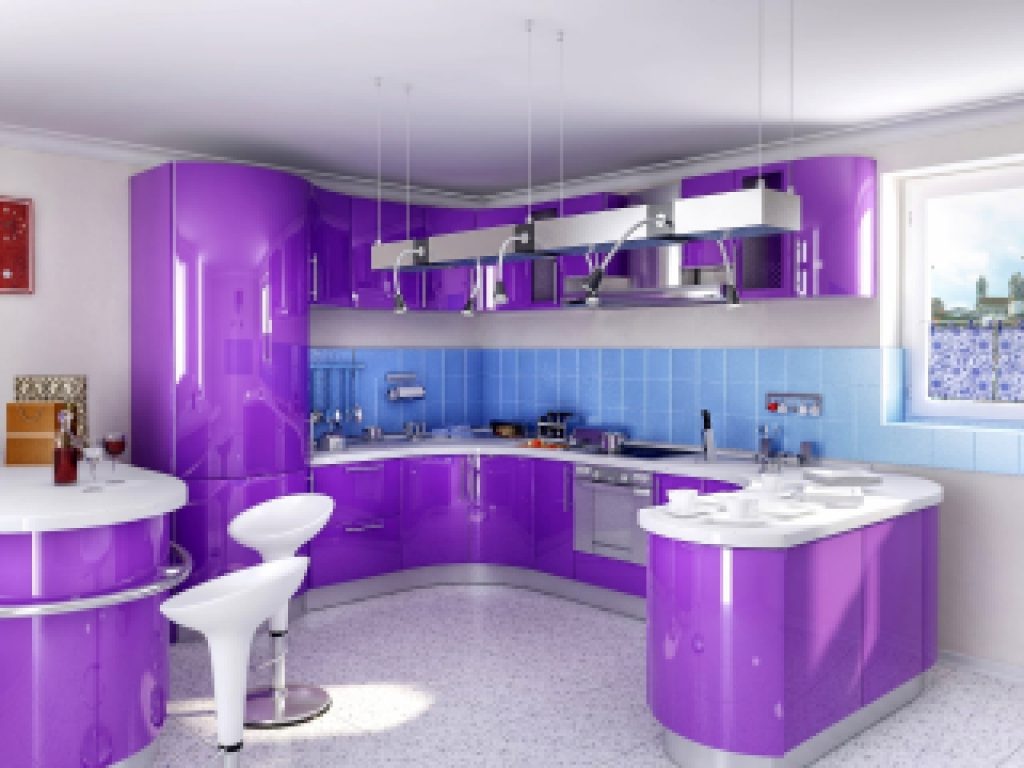 Luxury brown kitchen design, trend for 2018 year
Brown kitchen is the standard color for any kitchen room, find motivation in this photo.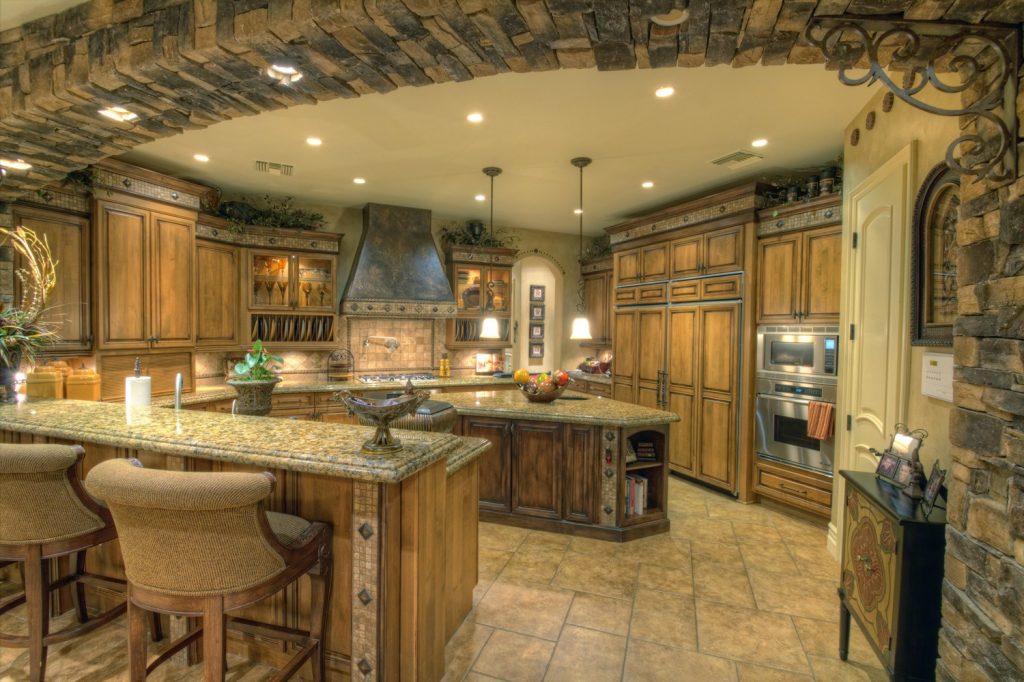 Green and white kitchen design that looks impressive
Green and white is one of the best combination to decorate home place but also these two colors are cool for one kitchen interior. Have a glance in this photo of modern kitchen that looks so nice. This is definitely my taste, and what about you?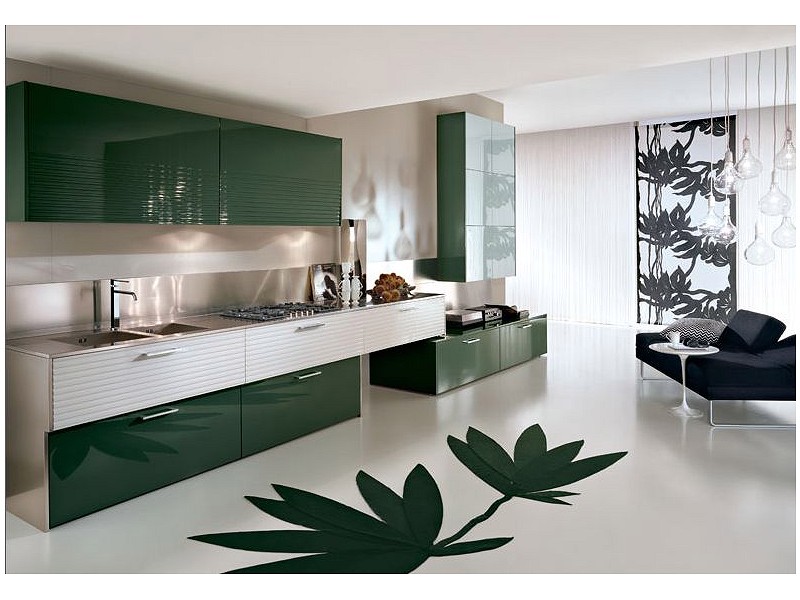 Colorful small kitchen with home kitchen bar
Don't be afraid to add too many colors in your kitchen room, make it looking awesome. The secret of good design of a kitchen is choosing the most suitable colour that will refresh this place. Find motivation in this photo which will inspire you for sure.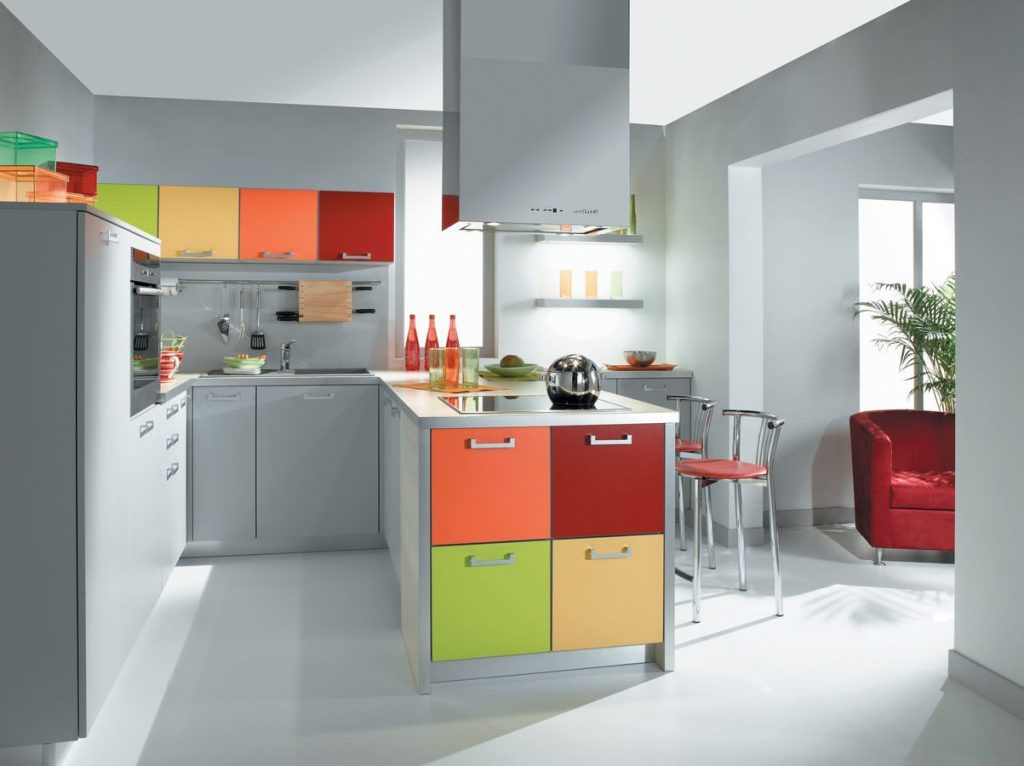 Purple and white combination for kitchen place
Don't be afraid to mix these two colours in the place of your kitchen. Choose the colours that are favorite for you beacuse at the last, you will spend your time cooking here and not your husband.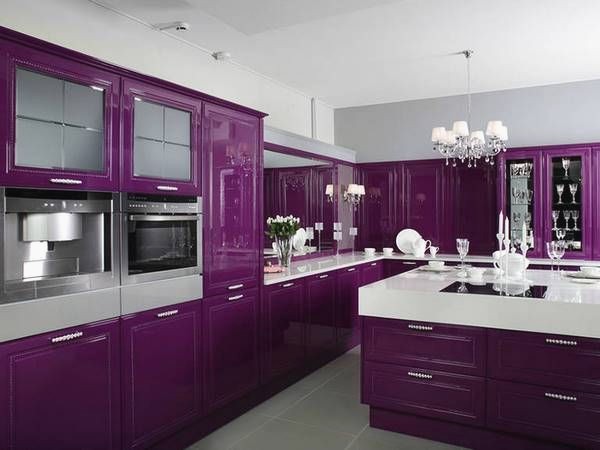 Green kitchen design for small places
Even the small kitchens can look lovely as you can see in the photo below. Adding a green colour for kitchen room is one good choice for you. I invite you to see this photo whoch is great example about how to refresh one kitchen.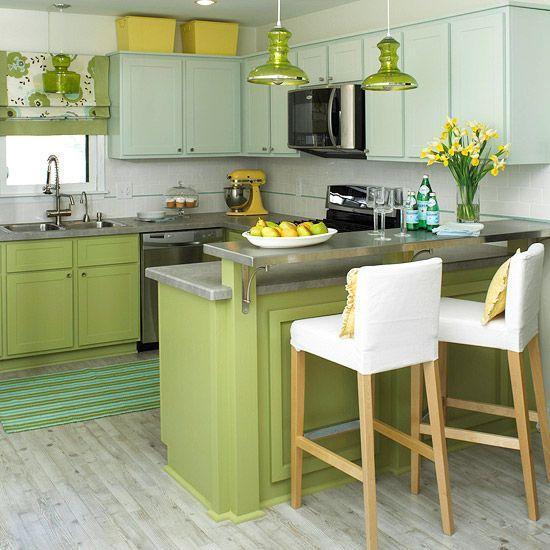 Granite countertop is great choice for your kitchen wall
Choose blue granite wall for the top wall of your kitchen room, find motivation in the photo below. This is the last design of kitchens that we decided to show you for today, but don't worry we will search for another cool ideas.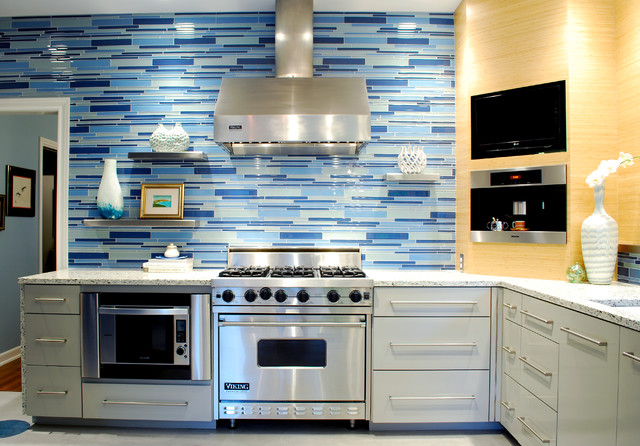 Kitchen to kitchen, design to design, we are to the end of this creative post. Probably now you have learned the secret of decorating one kitchen in modern way. Keep following our website in future for seeing cool ideas about interior and exterior design.