Hey friends. Today is Saturday, the day when we are here with our tips and ways to fix the things at home. Today, we will keep on the tips on how to fix torn upholstery, your torn couch will be passed now! Just check our ideas and find useful ideas for your own home and the couches in yoursliving room!
Materials You Will Need to fix your torn or scratched by cats couch are these:
A section of some heavy-duty fabric like denim or canvas, fabric sleeves, crochet
Gather the material and after this, check the photos below and follow the instructions that will take you to the final result of the project!
Fix torn upholstery with crochet
One of the best tips to repair your torn couch or sofa is to use crochet and apply to the place where your couch is broken. No one will notice this but you will get a wonderful design! Take a look at the photo now and inspire yourself!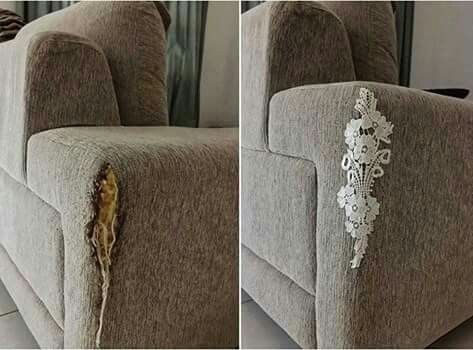 Sew Doilies in The Colors That Go Well with Your Couch 
Combine the doilies with the color of your couch surface and now your old scratched couch will be passed and you will get a new bed. Take a look at the photo to see the instruction of the project.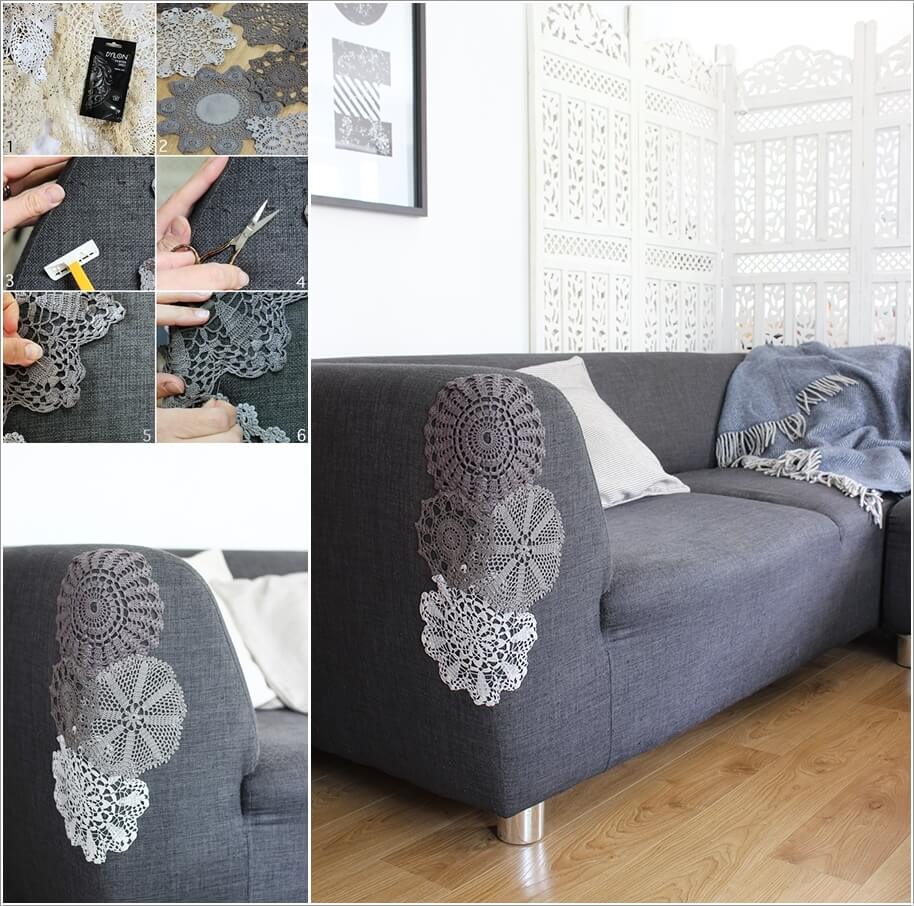 Simply Sew a Printed Fabric Sleeve 
Sew a printed fabric sleeve in any color you wish to and apply on the bed arm or leg that is scratched or torn. With this, you will renew your bed and will make an adorable bed, perfect for your interior place. See now the before and after the result of the fixed bed in the following.
Thanks so much for your time! Also, read about the last post we shared and was about how to choose the best wooden wall shelves for the house walls!!!