In our home, there is always missing some shelf for our stuff we have in the kitchen or in bedroom place. This is why we need those hidden shelves that are hidden but very practical and functional for us. We aren't always in the mood to clean the kitchen place but our guests don't ask us if we have time to clean it. They just look around to see if there is a mess or if you are taking care of your kitchen.
We all wish to be organized people and have a tidy kitchen and this is why these shelves can be of big help for us. We can hide the mess we have there because there will be a shelf for every plate, for every glass, every pot, and pan.
Scroll down to see ideas about where to be added these shelves and how to solve the problem with the storage in the most important room from our house – in KITCHEN.
Kitchen Island hidden shelves and cutting board
In the first photo, we can see the cutting board, kitchen island, and hidden shelf. We have 3 in one design with a very special look, just check the photo that will help us to start this amazing and useful post!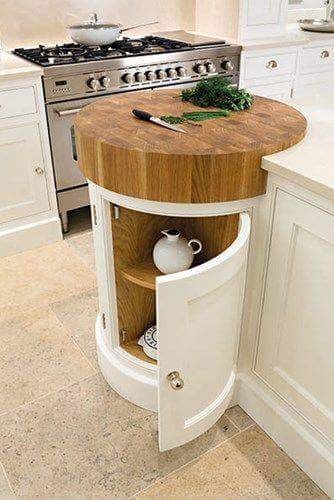 Having some extra shelves in the kitchen room? Great Idea!
This that you have the chance to see in the photo is extra shelves that are hidden under the sink. People also call it pull-down drawer and most of them think that they are false. but however, you will know that the shelves are functional and here there will be a place for the sponge, towel and some other stuff you need for the sink.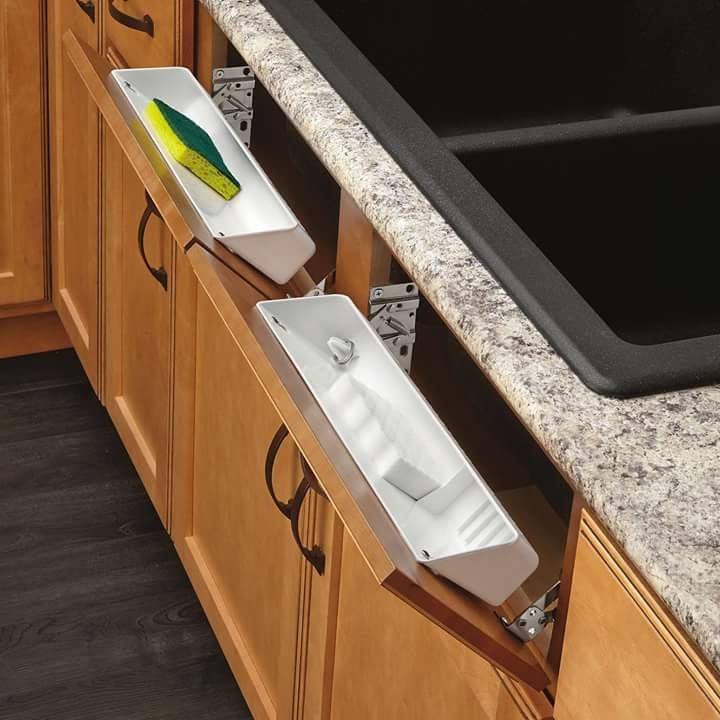 You can have two shelves in one shelf, just see these hidden shelves for details
This is the third photo is pull-down drawer and you can have it in the kitchen place. To be honest, I will need more than one shelf like this in my kitchen cabinet and with this, we can organize the stuff we have there.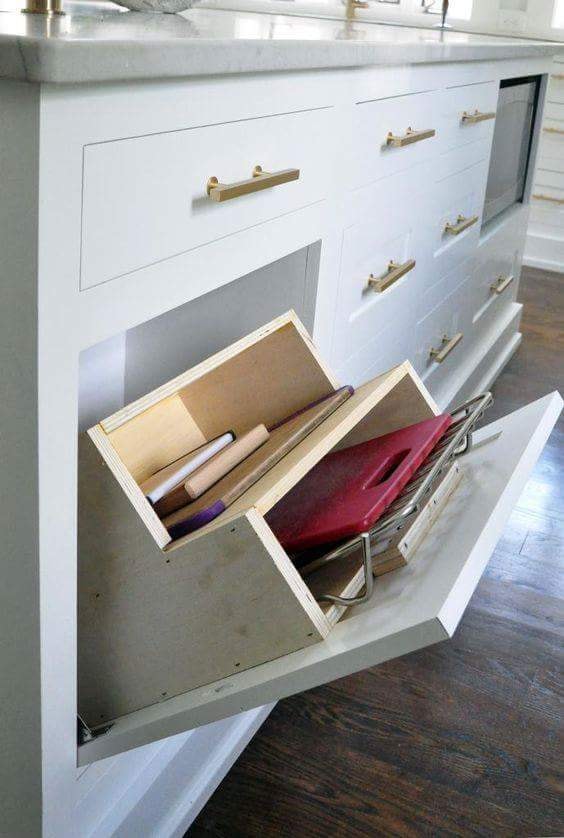 Hidden corner shelving for your pots and pans
we can use the corner shelf for adding here the pan that we use for cooking. Usually, these kitchen tools are large an this is why we need a large shelf for it. Take a look in the photo now to see that this is the perfect idea we need at a kitchen cabinet.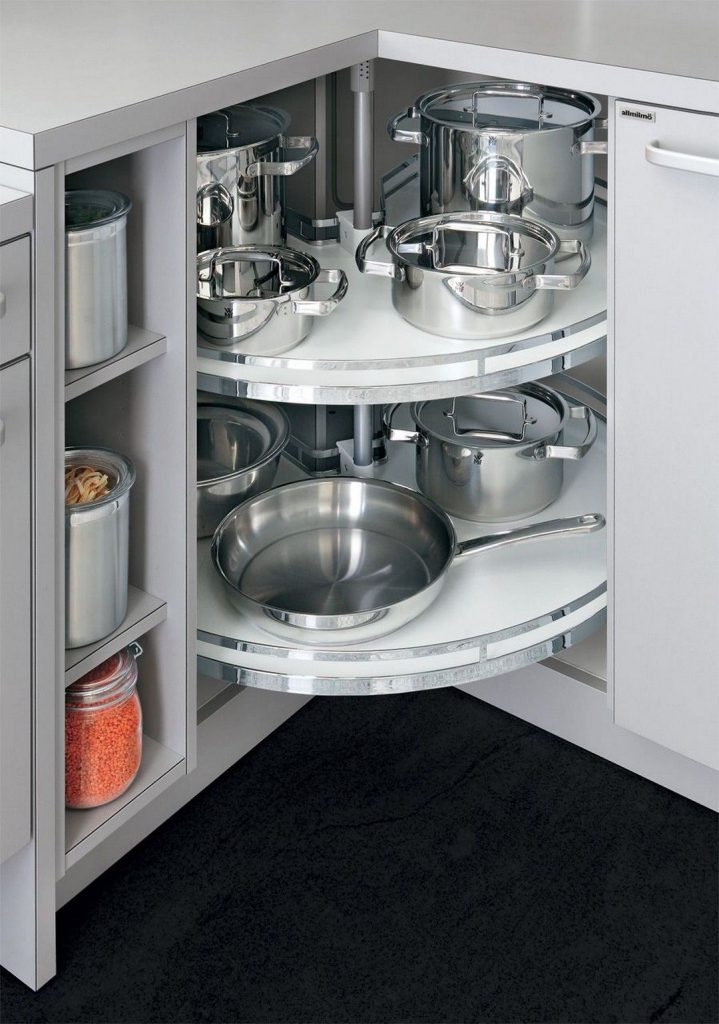 Let's also check the last post shared recent day on our page and was about how to remodel the patio place at home. See the coolest ideas you have ever seen in life and don't forget to share with your friends!