Hello again. Today may be the wood is the topic for the of the total posts we shared. In the first post shared today, we showed you how to reuse the old wooden pallets to make nice decorations in the garden place and now we will show you for the wooden pergola.
Spend some minutes with us and see these types of wooden pergola used in garden and backyard place! Whenever has used the pergola gives the place one EXTRAVAGANT look. If you don't believe in my own words, please check all the photo we want to give you!
Pergola looks great in yard place
Don't wait the summer to make surprise for you make your own surprise for the summer period. Buy this pergola roof for backyard place and create one cool place!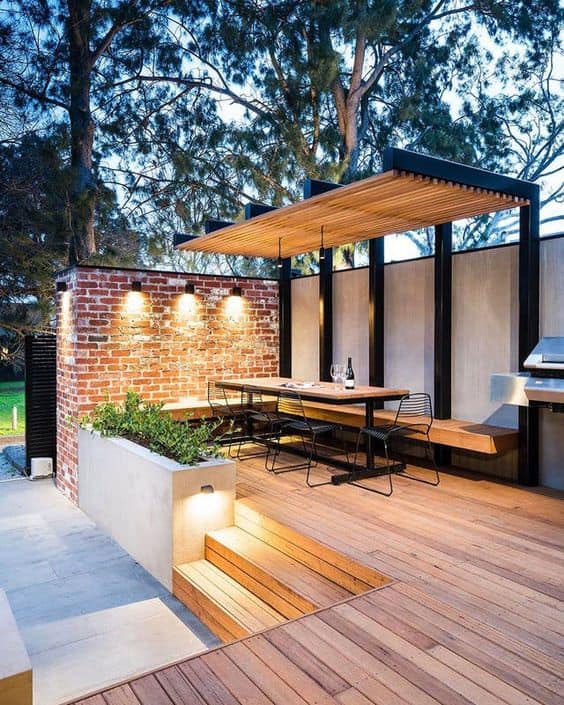 You can sit in the roofed pergola with hours
For example, this place you can use for having breakfast here, dinner or lunch with your family. Take a look in the photo now and think if this is the design that you are looking for.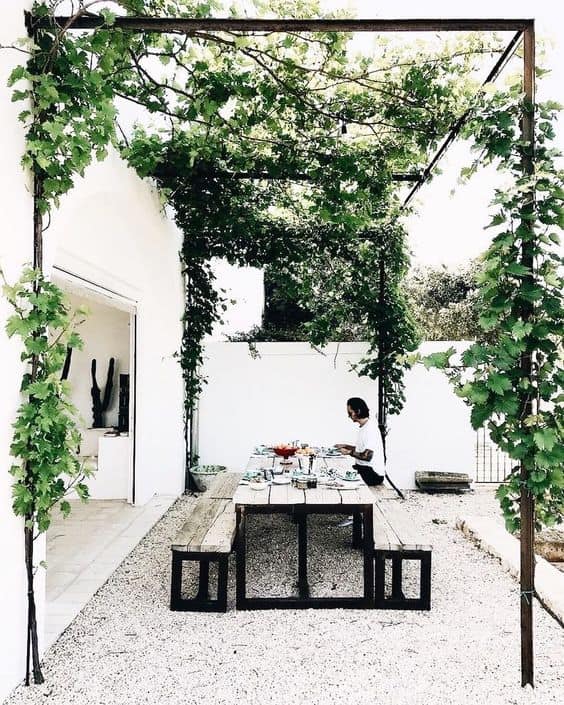 Patio pergola swinging bench
In the third design you can see ice bench and pergola in the same time. The pergola is attached to the swing bench and all looks nice. See the design now.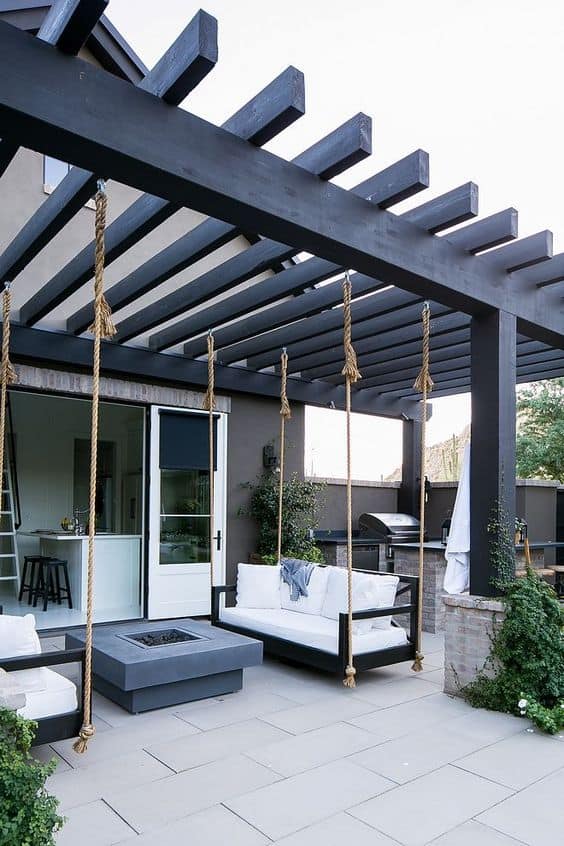 Glass-roofed pergola looks so good
In the next photo you can see how good looks the combination of wood and glass when we are talking about the roof for the seating area in yard. you can't be sure that the wooden pergola will protect you from the rain but with the glass you will be ensured in this!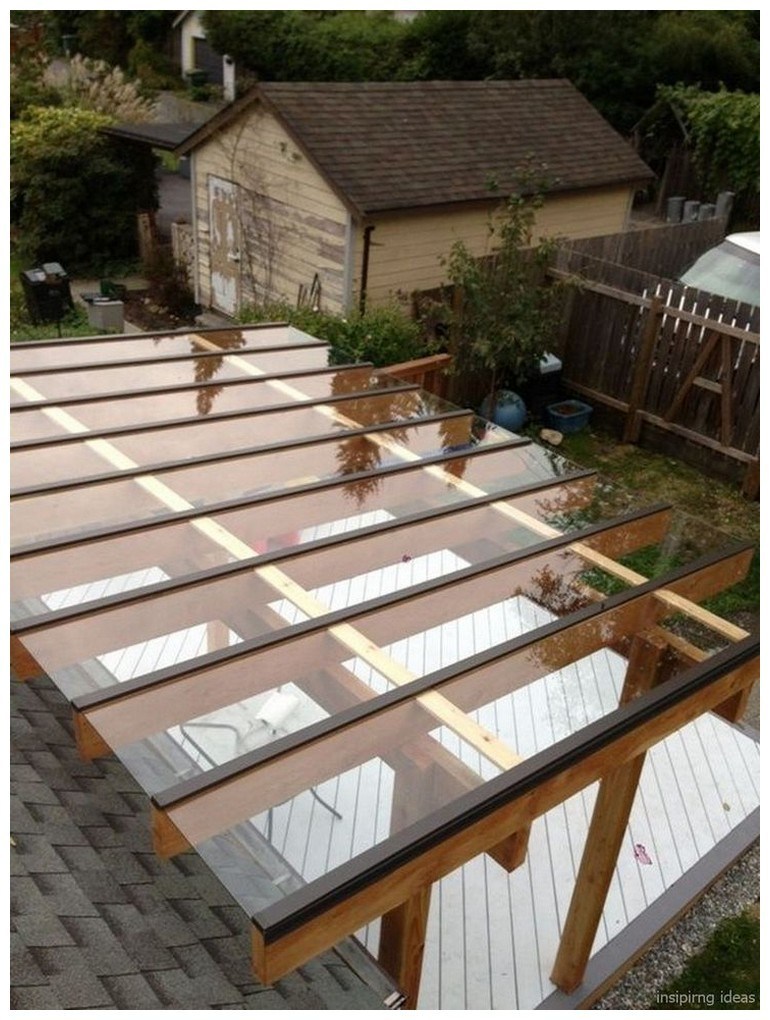 Now, see the design from the other perspective. As you can see this is cool design to cover the dining are that you already have created in yard place. See the decor now!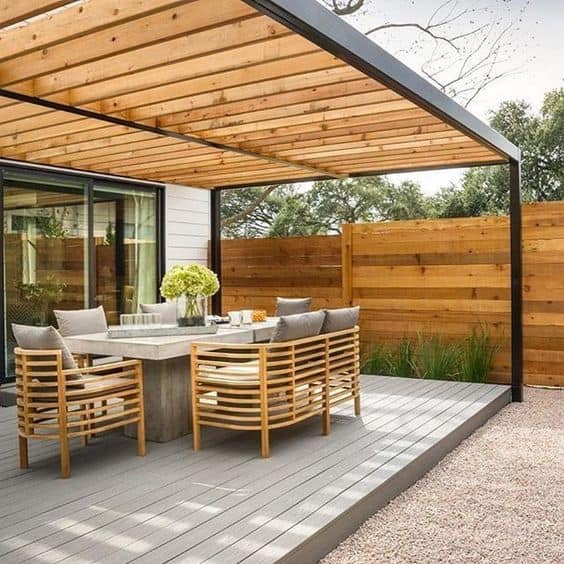 Stunning pergola design for garden place
In this idea, you will see how to make the perfect wooden roof for outdoor place and to cover the table here with the chairs or bench. Take a look at it and find an idea for some time and try to find some thing for your yard too.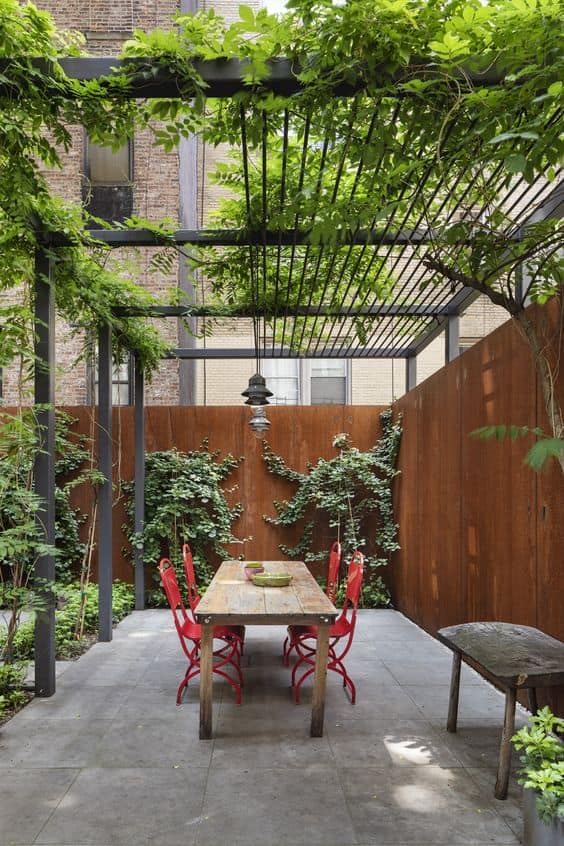 Take a look in nice garden decor with pergola again
In the last idea, we have to show you pergola again. Please see the design and think if you can copy the style for your own garden and yard place too. Enjoy and share with friends who are in plan to buy pergola for their outdoors:)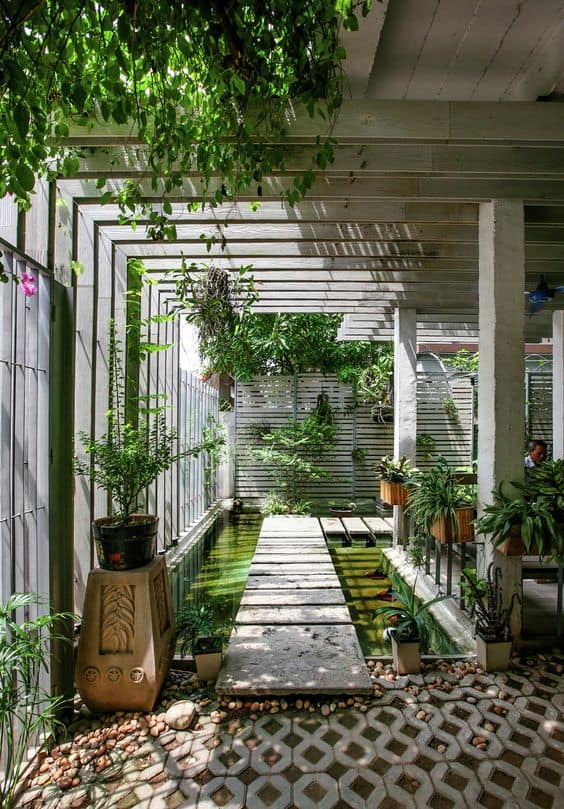 Thanks so much for your attention and I'm sure that you will keep following our page in future to give you more cool ideas for exterior and interior design!!!