Sometimes it's hard to find the suitable material to cover the garden flooring, the floor in the front yard of the house or the pathway place din our backyard. We can cover the floor with pebble, stones, rocks, wood, but also we can make an art by making a mosaic pathway by using interesting pebbles and rocks. Our aim and focus shouldn't be just put it in the aim to cover the outdoor flooring in different ways, but we need to be creative always!
Don't be surprised by the following photos because here you will see alluring mosaic pathways that you will wish to share with friends!!! 
Also read about luxury and stylish bedrooms that will catch your eyes and will appeal your attention. 
Lovely mosaic decoration
Here is the result of the mosaic project. You can make this floor for the front part or back part of the yard and to admire the design each day. Check this photo to draw an inspiration from it.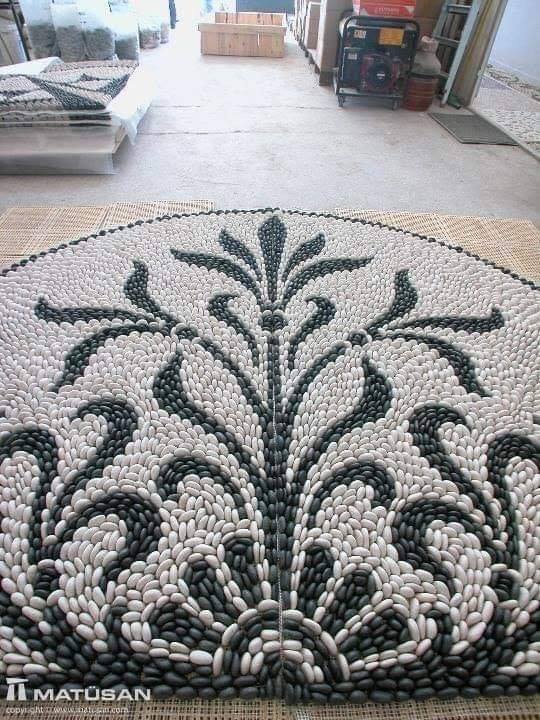 Do it yourself front yard mosaic flooring
Always keep the front part of the house clean and tidy and for this aim use pebbles and rocks. I invite you to see the photo ow that is full with motivation. 
Use black and white pebbles for garden pathways
This can be creative project and a do it yourself idea for you. the material that you need to do this is black and white pebbles. So creative, so amazing and nice. On the edged, you can plant flowers in different colours and to create perfecton of place.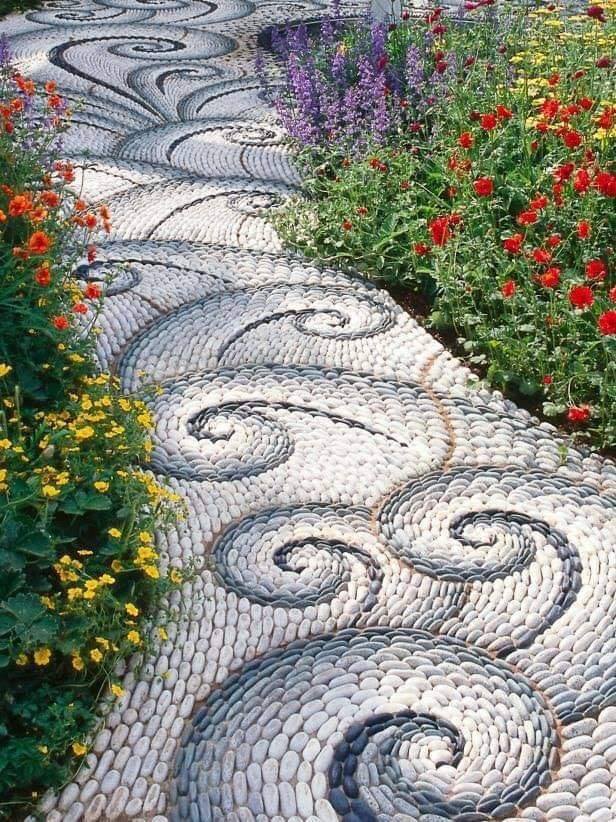 Concrete leaf garden pathway that looks so impressive
Impress yourself with the modern leaf garden floor that will make you say WOW. Well, we all wish to have this pathway as a part from our garden place ad to walk there with style .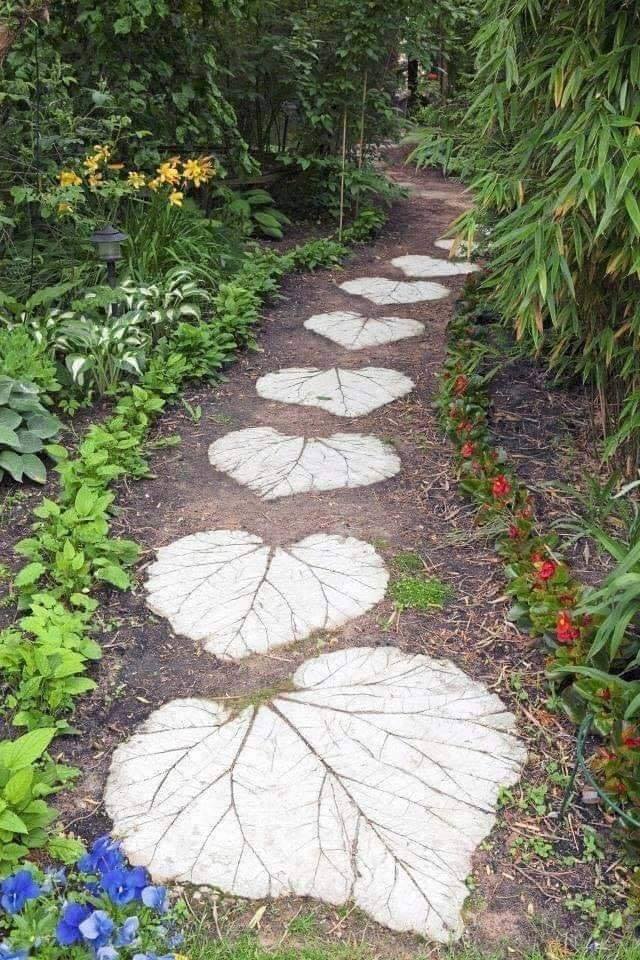 Walk in a style on modern garden pathway
Garden pathways with this design can be also a part of your garden place and you and your family can walk in a style. Take a look in the photo now and think about coping the style for your yard/garden.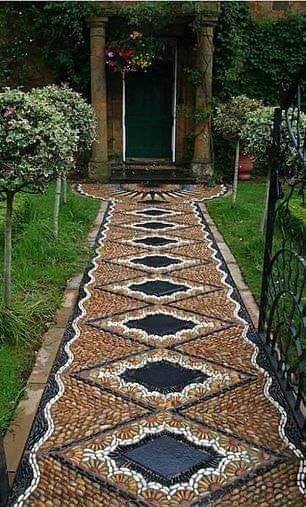 Make lovely mosaic stepping stones for the garden place
Use river stones for making a mosaic stones that will look like a garden pathways. Take a look in this example that we share in the photo here and feel free to try to make the project for your yard.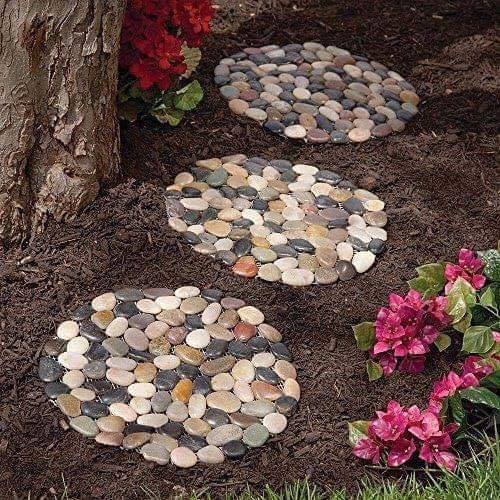 Combine the mosaic and concrete orbs
The combination of concrete orbs and pebbles mosaic looks so good when is combined together. Also, you can combine water or lighting in this place too. Please check this idea that is the last of this post and share with friends.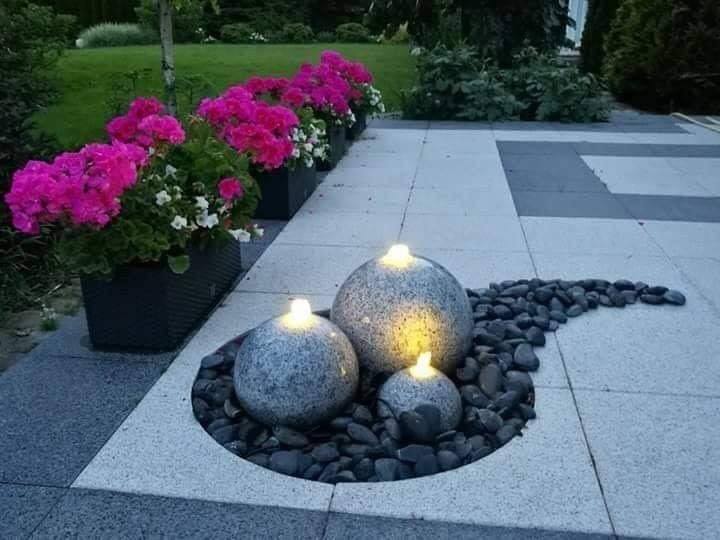 Well, my dear and lovely friends, I think that you've found some idea for your outdoor place. Mosaic looks great everywhere, don't you share the same opinion with me??? Tell me in comment!