First of all, we need a door that will be our protection for the house place and for people that coming to our home. Second of all, we need such a great design that will beautify the exterior part from the house and with this to complete the home decor. If you really will miss these front doors that we will show you hereinaftter it would be too bad for you!!!
Choose luxury front doors and be satisfied with the interior
In the first photo, we can see an example of one luxury front door and how it looks when the door is closed. If you are of those people who enjoy in the white sensational home, check this photo.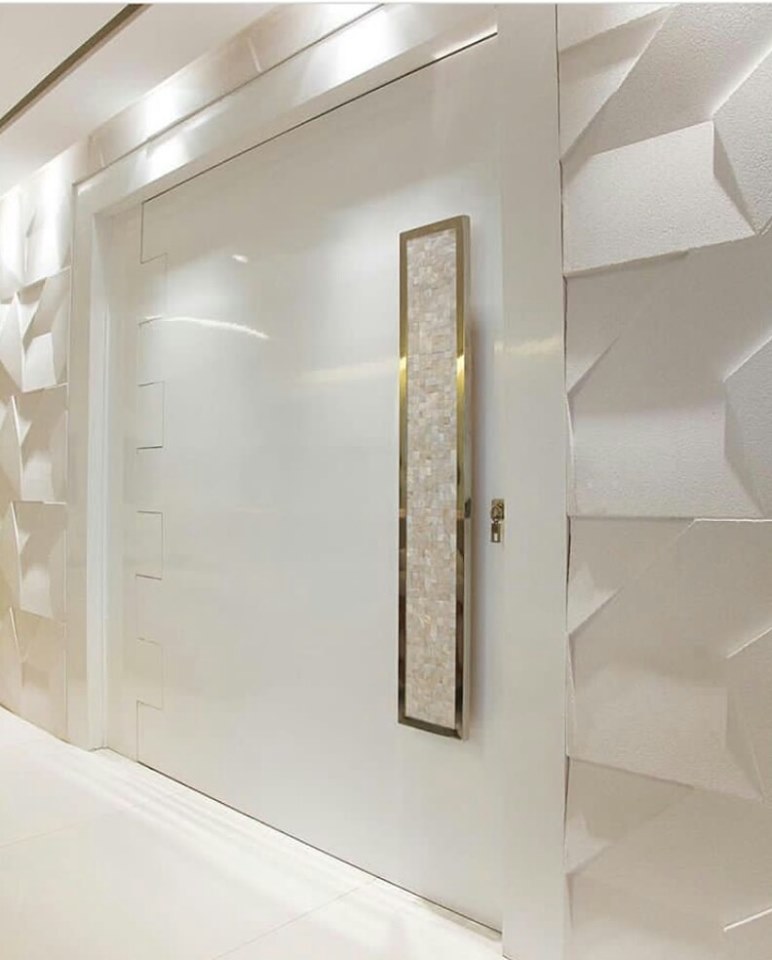 In the second photo we have the same door design but this time how will look at the door when it will be open. In both cases this door is stunning and this why we chose this photo to be the start of our post today. Also, read about pallet project ideas that you can make in your free time and have lovely furniture for interior and exterior.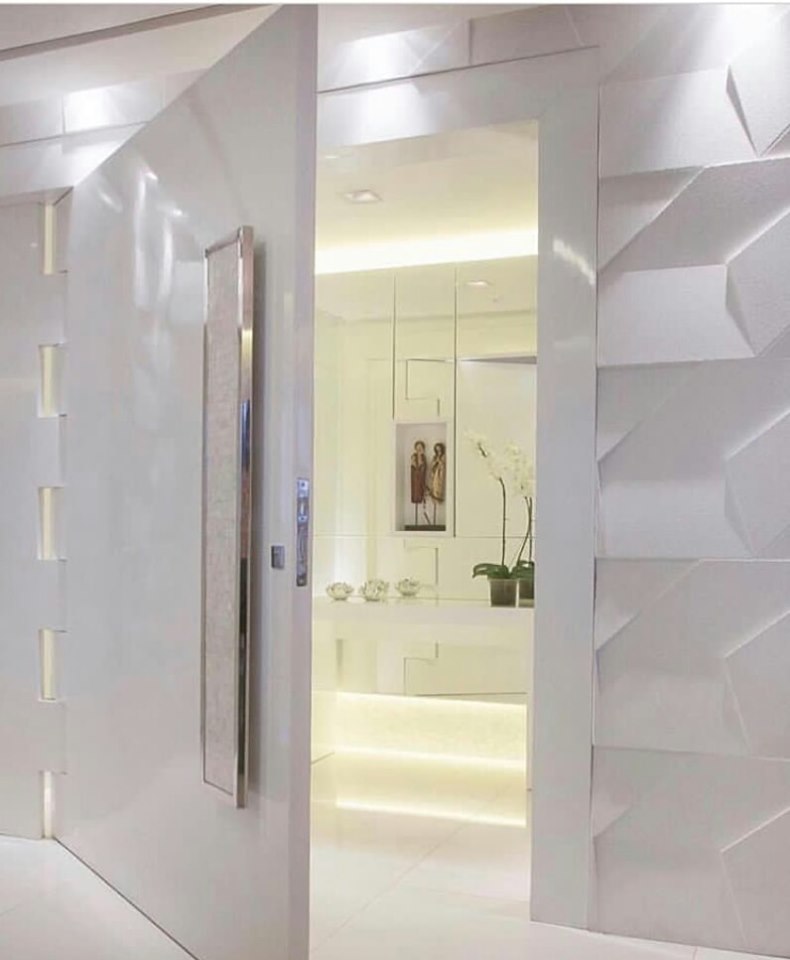 Exterior door design – nice part from exterior and interior place
In the second door design, we have grey and door that will make us feel secure. This door can't be opened so simply and we can enjoy the decor.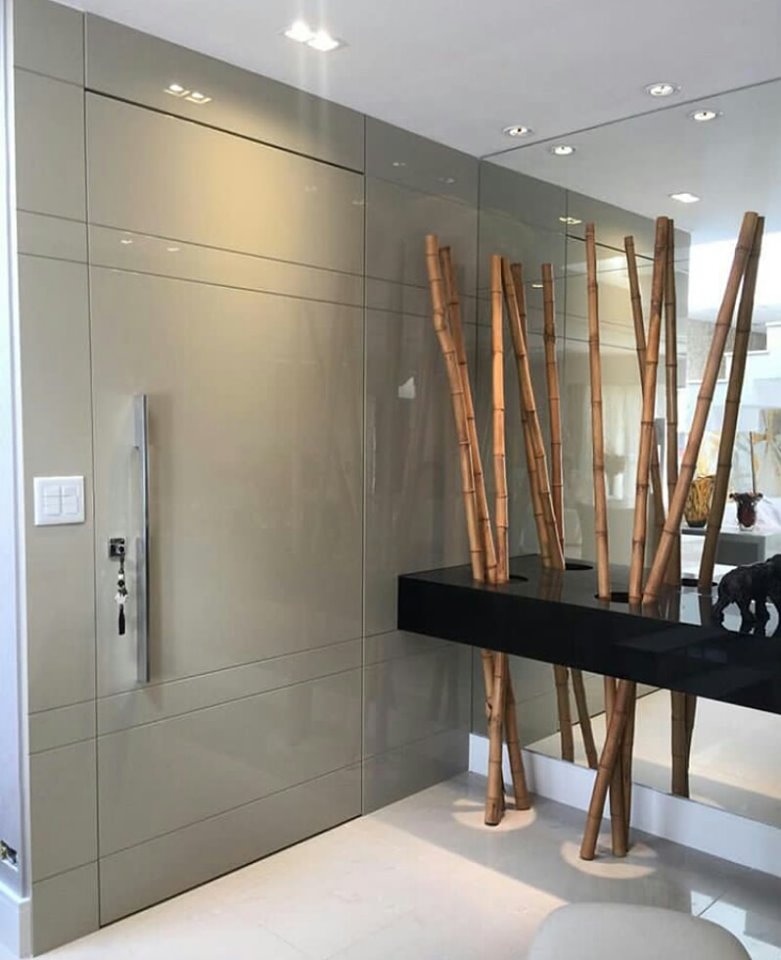 Front door design and hidden lighting
In the next photo we have so nice combination, door, and lighting. These two things when are combined together make us feel that we have such a great entrance hall. Take a look at the next photo from the post.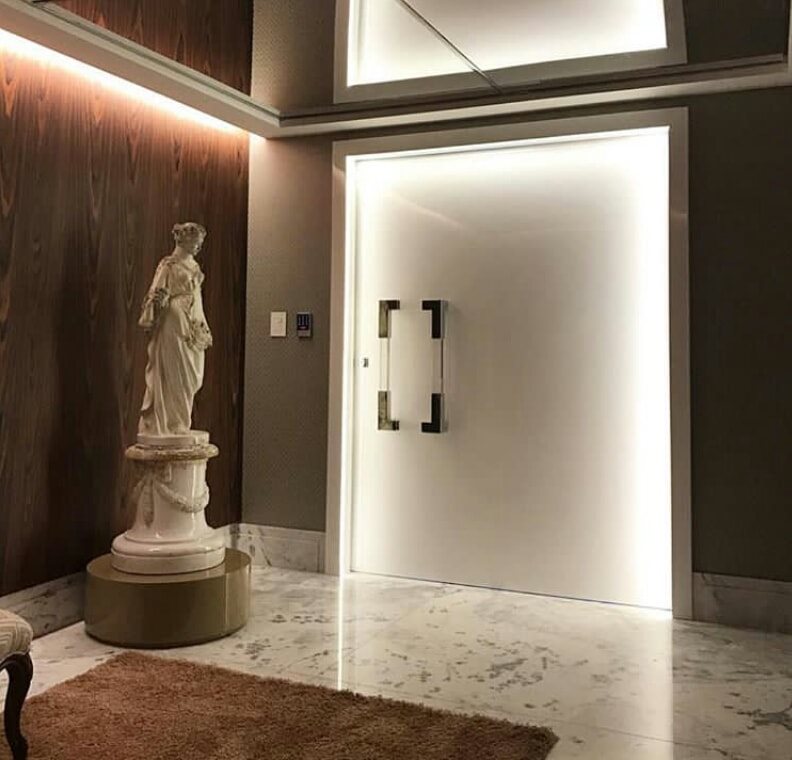 White front doors and modern entrance hall
And in the last photo we can see the white door in the small apartment entryway. Here there is a nice ambient and the lights are amazing. Here, we can also have wall shelves with lights again and to add here all the decorative elements and souvenirs we have. Sorry to tell you that this is the last photo from the post but it really is. Take a look in it and also go back to see other ideas we shared with you.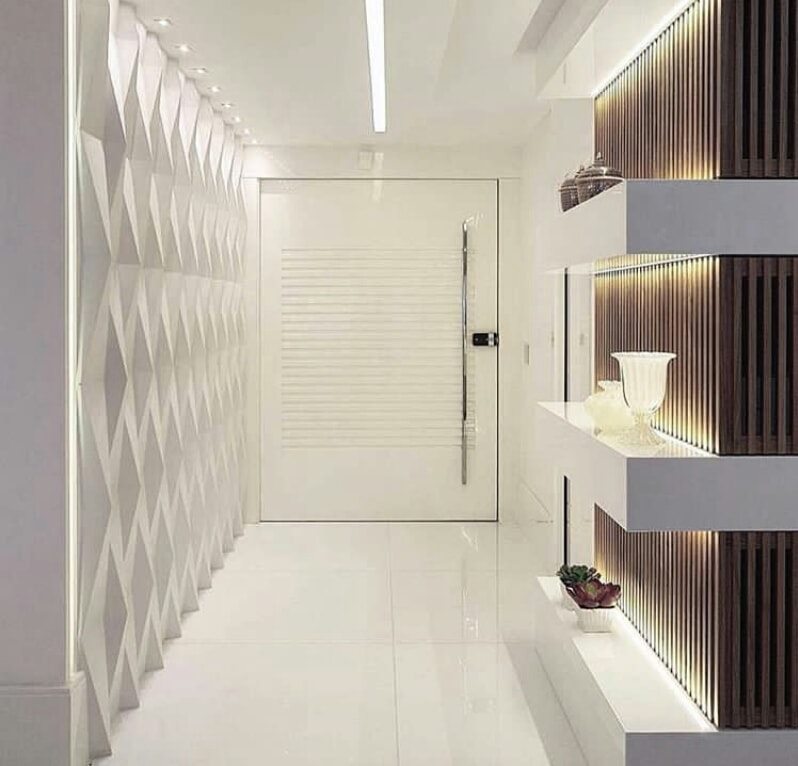 Thanks so much for your attention with the hope that you found a suitable example for the front part of your house place!!! Don't forget to share these ideas with friends!