We all wish to have a modern home and to take care of the design in an easy and quick way. In the same time, we wish to see nice things around, starting from the furniture and ending with a nice organization at home. Today, we will show you modern home interiors and show you that the home isn't just a place but it's a feeling!
To have modern interior and place for living you have to choose the best design for each room from the house. for the bathroom place, for the living room for the bedroom but also for the kitchen place.
Modern bathroom design is part from modern loft interior
We will start this post with modern black bathroom that is placed in one loft apartment and looks so good. Check the photo carefully to see the details.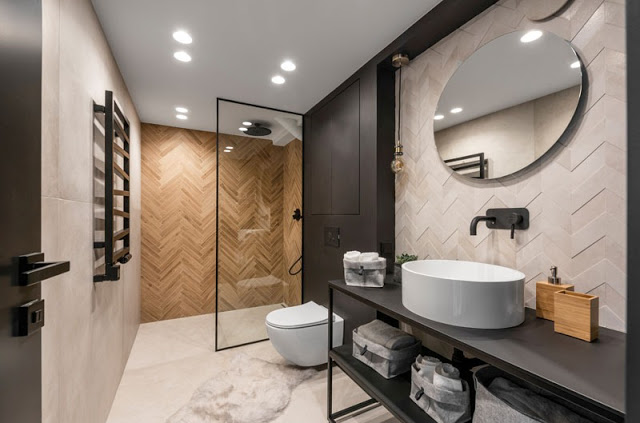 Black bedroom design for good dream at night
In the second photo, you will see how black color looks when it's used for bedroom place. The wall behind the bed is black, while the bed is also black! The nightstand is black and only the floor is wooden and to break the monotony is used white rug which makes the house looks incredible! Take a look in this bedroom but also see the other room designs.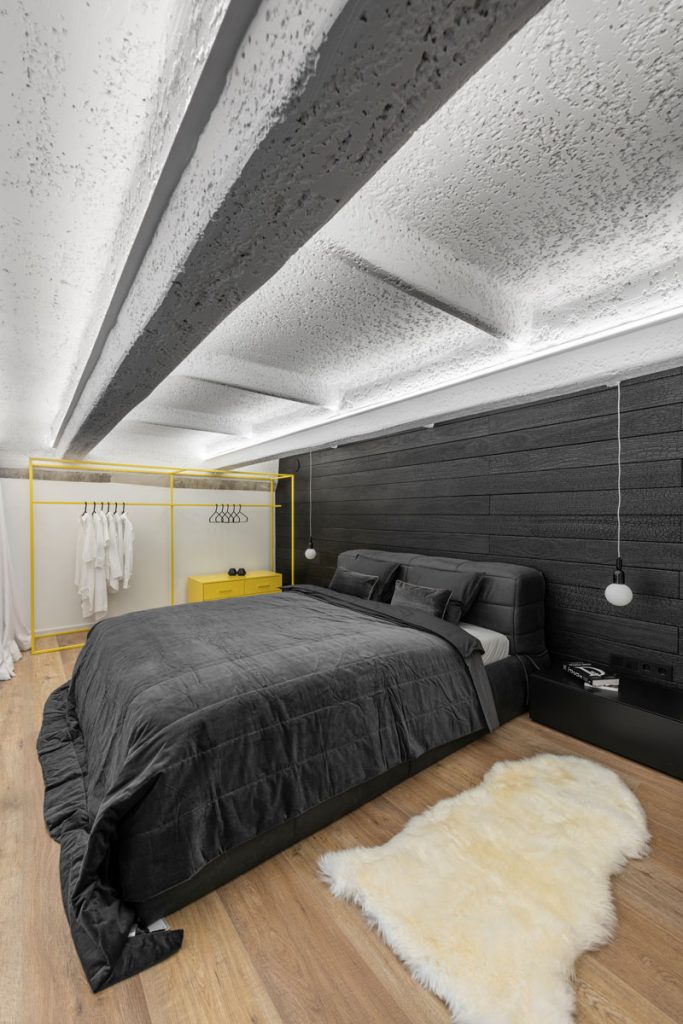 When we choose one color for interior place we must think that we need to add the color in almost every room fro the house. In this case, you will see black kitchen which can be also great idea for one house. Why? Because if you don't have time to clean it every day it doesn't matter because the black is always looking clean and the stains are invisible!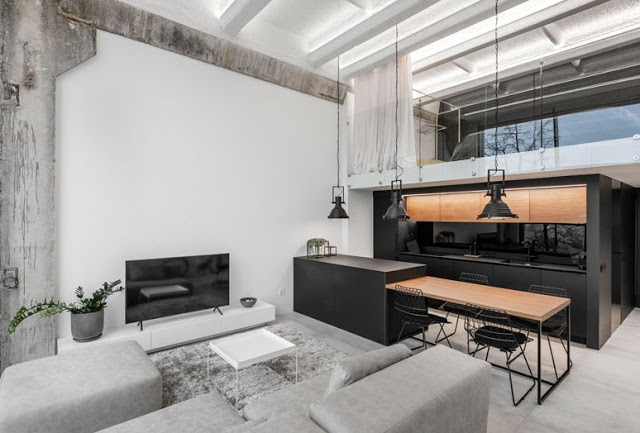 The living room is open, the stairs are indoor and the fence is made from glass. All these details make the house looks so nice and you have the chance to see the photo now. There are a modern sofa, modern light and modern coffee table which makes the living area a stunning place.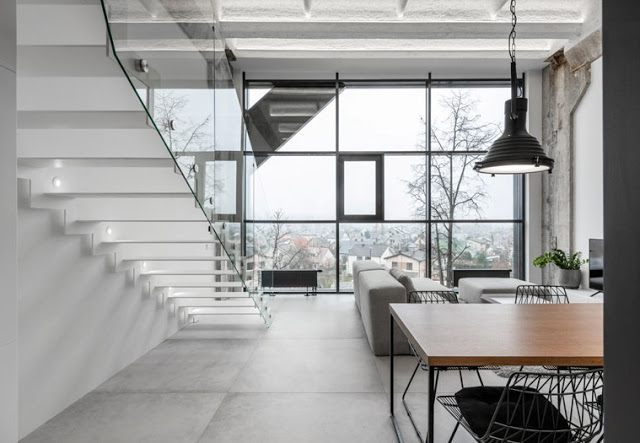 The living room is a an open concept as you have the chance to see in the previous photo. It looks so great, the space is a large and you can feel free. This is the last photo from this house and the last from this post. I hope that you spent nice time with us and our company. Keep following to see more amazing ideas!
By the way, check our last post about the nice garden seating area and find some idea for the exterior part of your house place!!! Keep following us in the future to see more lovely ideas about organization, interior, and exterior design place!!! Please also share the ideas with friends and tell them about our page!