Coffee tables are the centerpiece of your living room. They bring warmness and make the space more welcoming. Their functionality is know as the most important role. But, holding your cups and snacks is not the only thing that coffee tables are here for. Read on and find out more about this!
Despite for the functional note, designers make them the stars of the room. Often, they are left blank. Or even worse, coffee tables are over-clutter with random items or magazines. When you see living rooms in magazines, they are all looking excellent. But, how do they do this? Professionals certainly have a few tips and tricks that they use in order to make the coffee tables pop.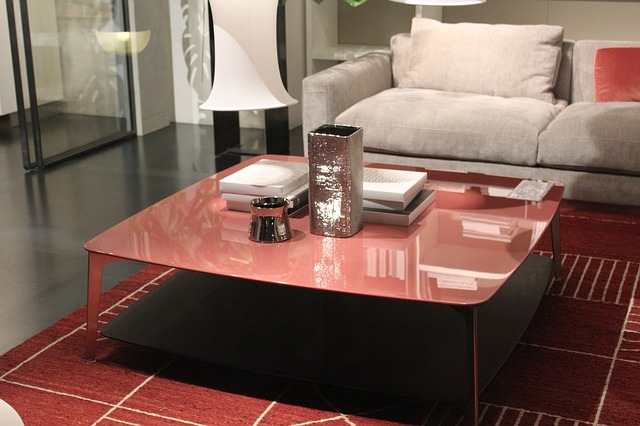 The basics
If you want your coffee table to look like a professional has had a final touch on  it, then there are few simple rules. So what would be the formula to creating the perfect design? The most important thing is to achieve balance. When placing items, you must consider their height. Objects should vary gradually in height. You should have the highest item, following with lower and the lowest one. This will make the whole composition look well balanced.
When deciding on what to put and how many items to use, consider the following golden rule. It states that 3 or 5 is the magical number. This number of items will make them look symmetrical and harmonious. Try it!
If you have a rectangular table, then you should visually divide the top of it. You should have in mind three different squares. Each one should contain items that are balanced with the other squares. That way, you will have symmetric and harmonious look. Your table will look decorated, not like you have a pile of stuff lying there.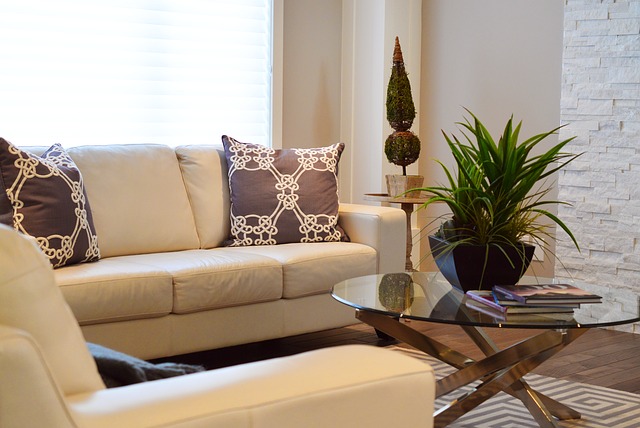 The elements
What should you decorate the table with? These are the best picks for your coffee table styling!
Tray
Styling a table with a tray may sound a little strange, but it definitely works. It is an element that you can't see at first, but it gives a frame to the whole decor composition. Place a tray on the coffee table and then start with styling the rest. Although, this is optional.
High item
This is the thing that we were talking for. Adding an item with height is the first thing you should do. Choose one suitable for this purpose. What can you use? A beautiful vase is the proper choice. Or , you can use any other high ornament.
Flowers
Adding some life to your table will be an excellent idea. If you are up to incorporating some flowers, use potted ones. Choose small planters and make your coffee table pop.They can be the middle-sized item that you need.
Books
Books are used to add height to objects, or as the lowest items on the table. Choose some with fun covers that will look outstanding. Stack them horizontally to achieve the effect.
After you have read these helpful tips, you will be able to create the coffee table style like a professional would do. Follow these rules and you will never go wrong.