Are you ready to take a tour of this sensational apartment?? If the ANSWER to this QUESTION is YES, you are welcomed. what you will see in the following? You will see how one open space living area can have a simple and sensational design. How you can sleep in open space bedroom space, enjoy in open space living room, entrnace hall. How to have a simple and nice balcony design and seating area there. We will also keep some time in the bedroom place where you will see nice wallpaper in 3D. Be with us!!!
In the first photo, you can see the open space living room area and here on the walls are photos that are making a gallery wall. The sofa is modern and the coffee table is so small because we don't need a large table here. Spend some time and see the photo now.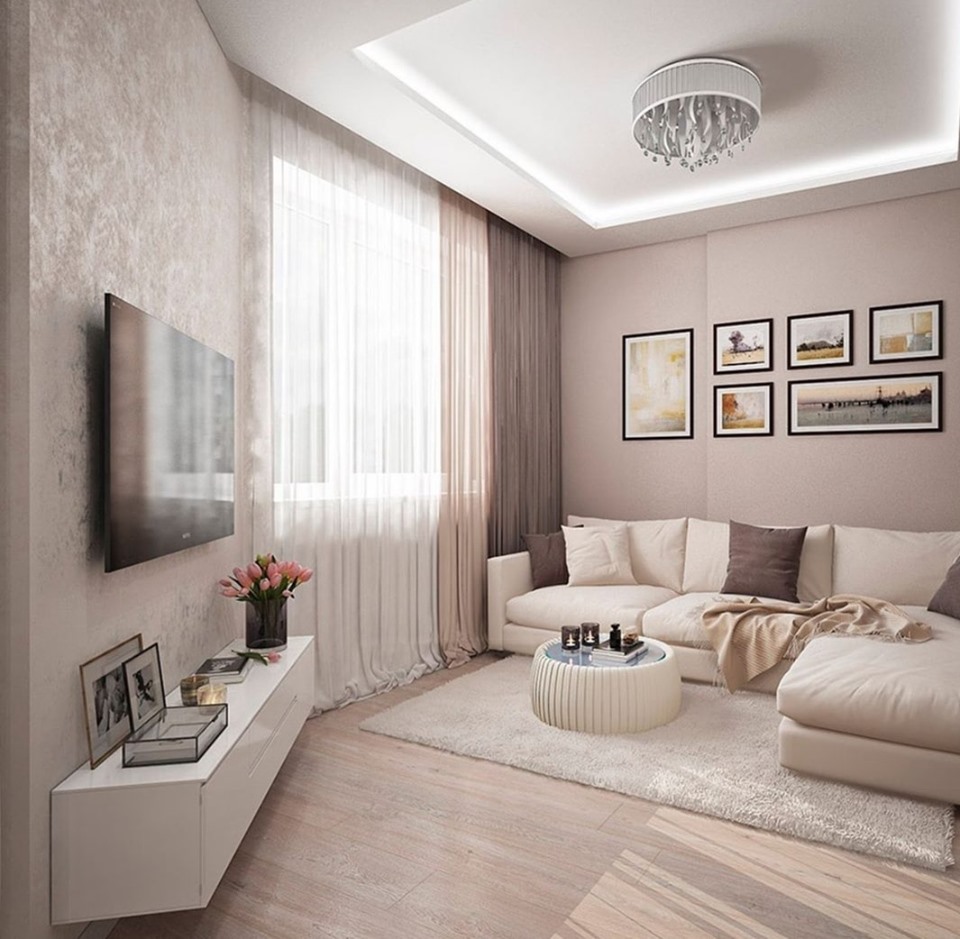 The second photo is an example of a modern bedroom with nice and sensational wallpaper in 3D. I think that we all DREAM to have a bedroom like this in our apartment place. Don't you think the same as me??? Express your opinion in comment below the post.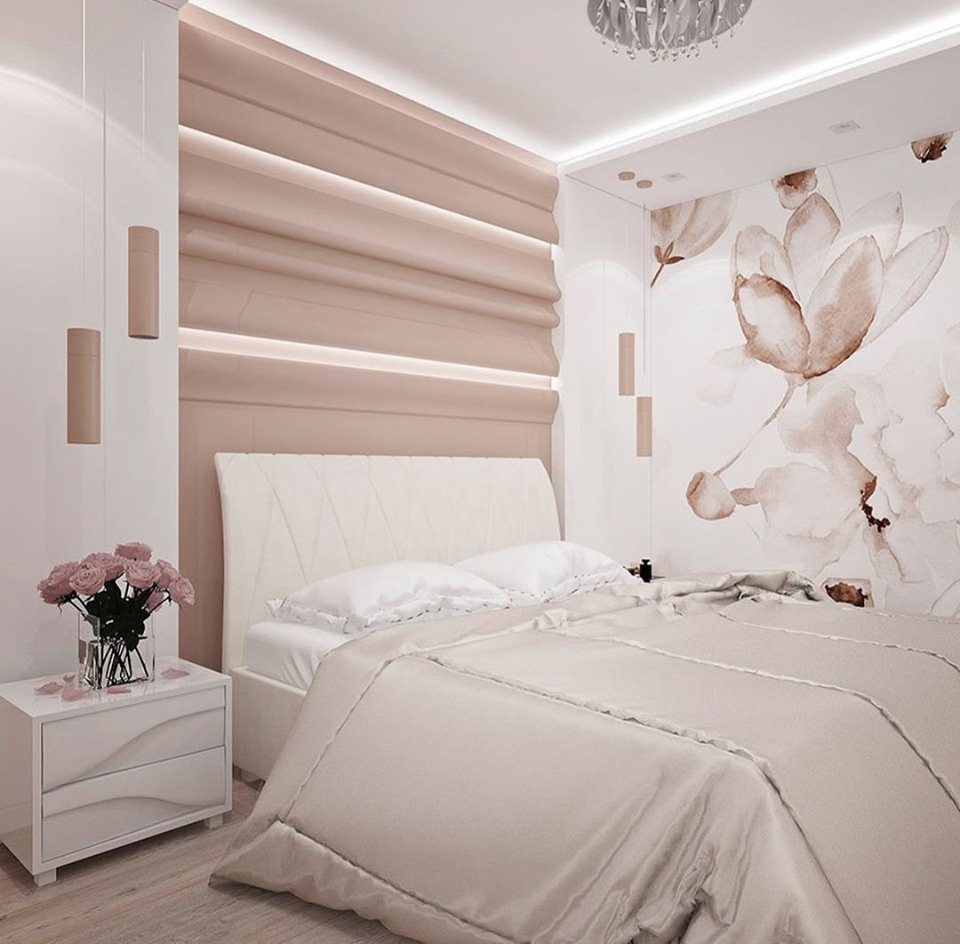 The third photo says that the entrnace hall can have the same design as the other room. We need a simple home, something nice that we will wish to see it and stay there every day, happy day!!!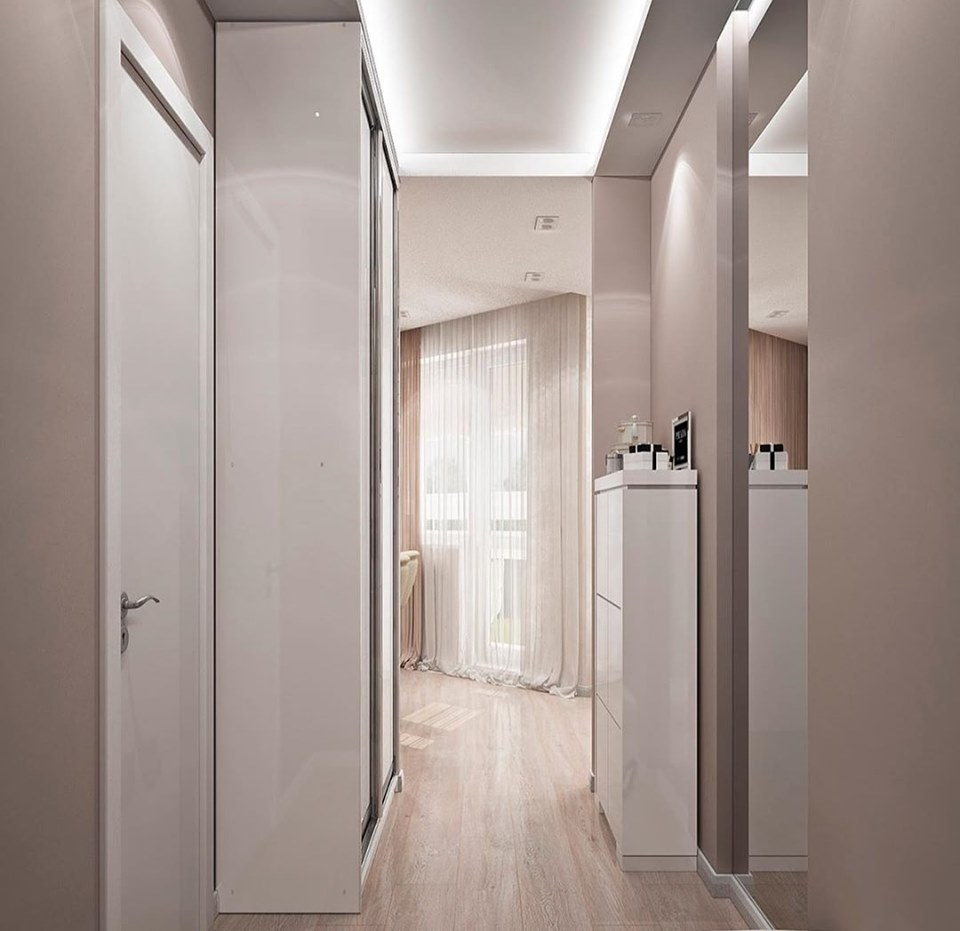 In the next photo, we can see a bedroom from another perspective. We saw the wallpaper that is right there above the bed and now we will see the glass door which is in the focus of the room. I think that this is a good idea because even if we live in open space are we still must think of having door in our bedroom place. Like is shown in this case, the door is made from glass so the design keeps the same, simple and sensational.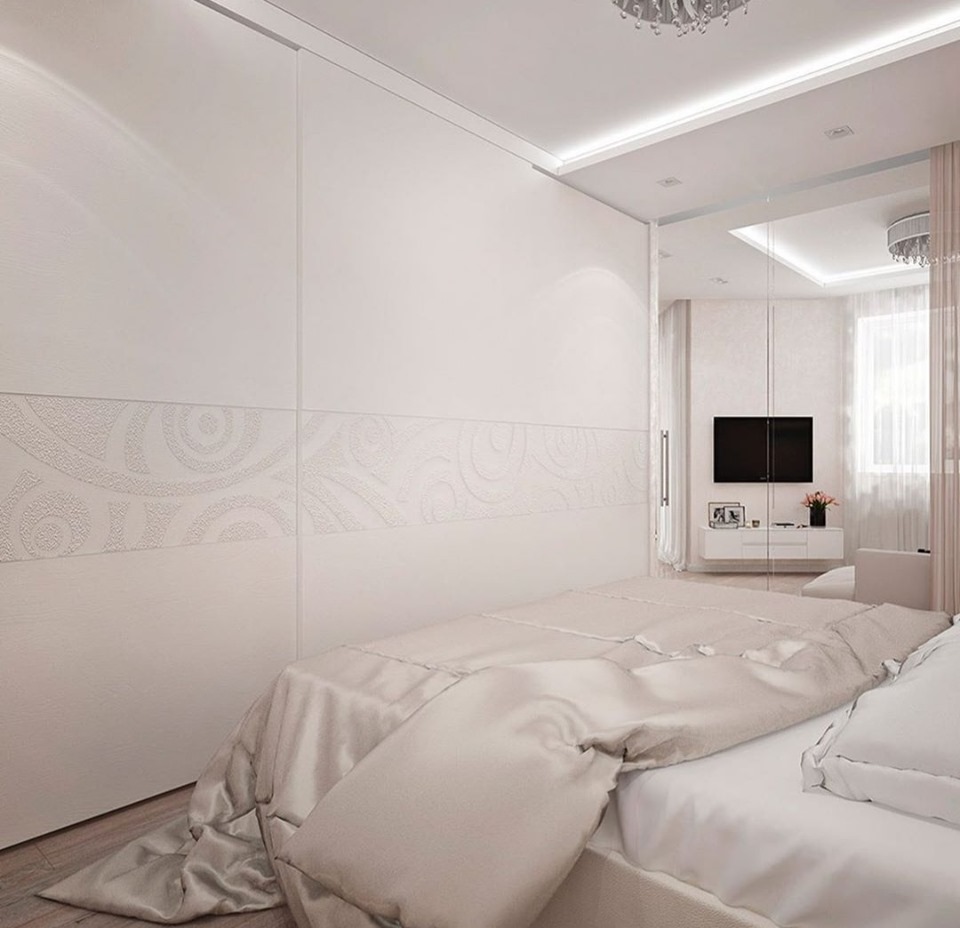 From the bedroom, we will take you to the balcony place which is also one of the most visited place from our apartment places. Here we can add two simple and lounge chairs that we will use each time when having free time.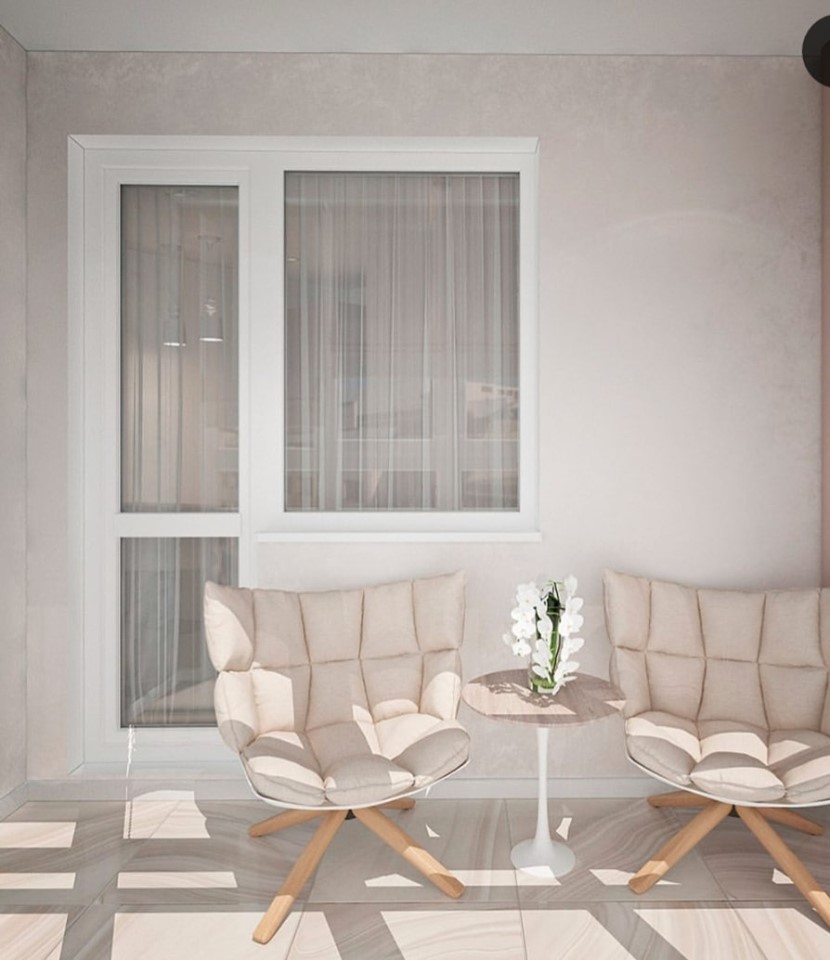 The last photo from our sensational apartment is the kitchen cabinet which design is so nice. There is also modern lighting and nice kitchen island. This is the last photo from the post and the last room from the sensational apartment. Hope you like it, I adore it!!! By the way, check our recently shared post that is also about modern kitchen designs with contemporary style.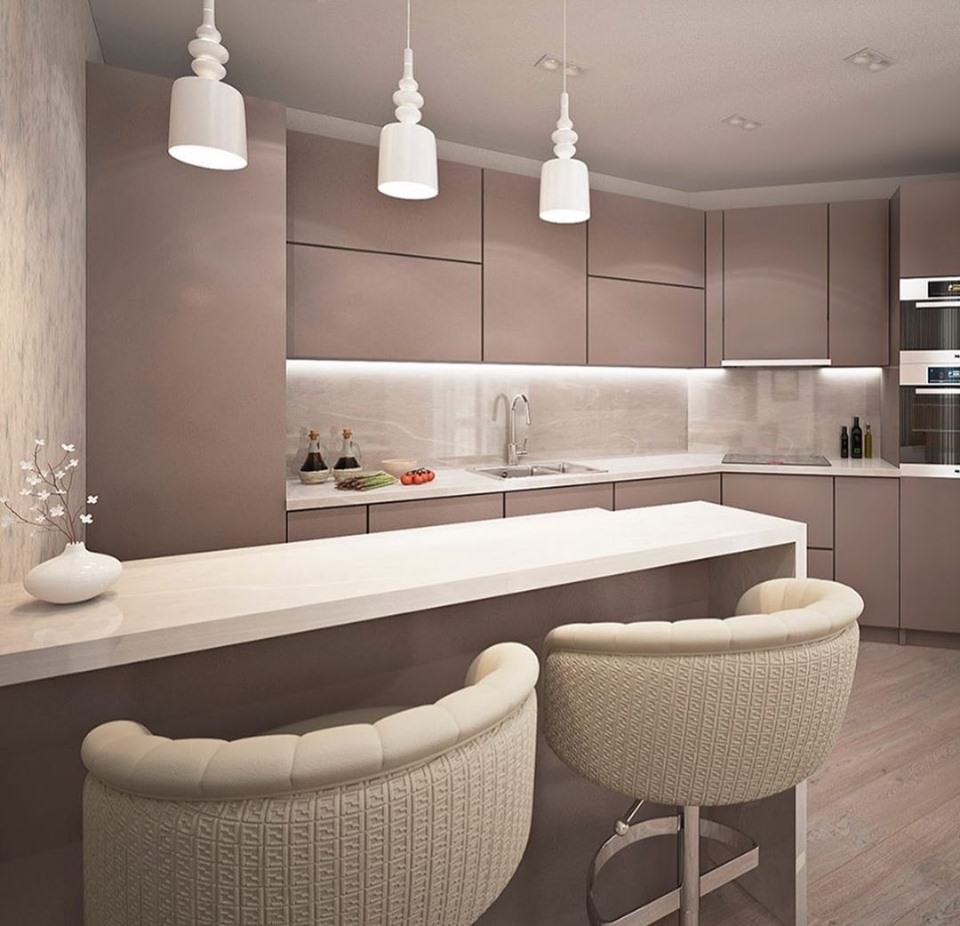 PHOTOS VIA:
www.deskgram.cc