The most important part when decorating our home place isn't those decorative elements that costs too much money. But the most important this is our motivation and love for decorating the home. Especially when decorating the rooms to our little ones and favorite ones. I'm talking about the kids' bedrooms and ideas for these rooms you will see hereinafter and all you have to do is to just scroll down!!!
I sincerely hope that we will succeed to keep your attention for a few minutes. Before doing that also read about PALLET PROJECT things you can make at home in your free time.
Pink and grey combination for cute kid's bedrooms
In the first photo, we can see a combination of grey and pink colors and this looks nice when it is shown in reality so take a look in the photo now. Even though this is design for little girls, check the next photo to find idea for your little boy's room.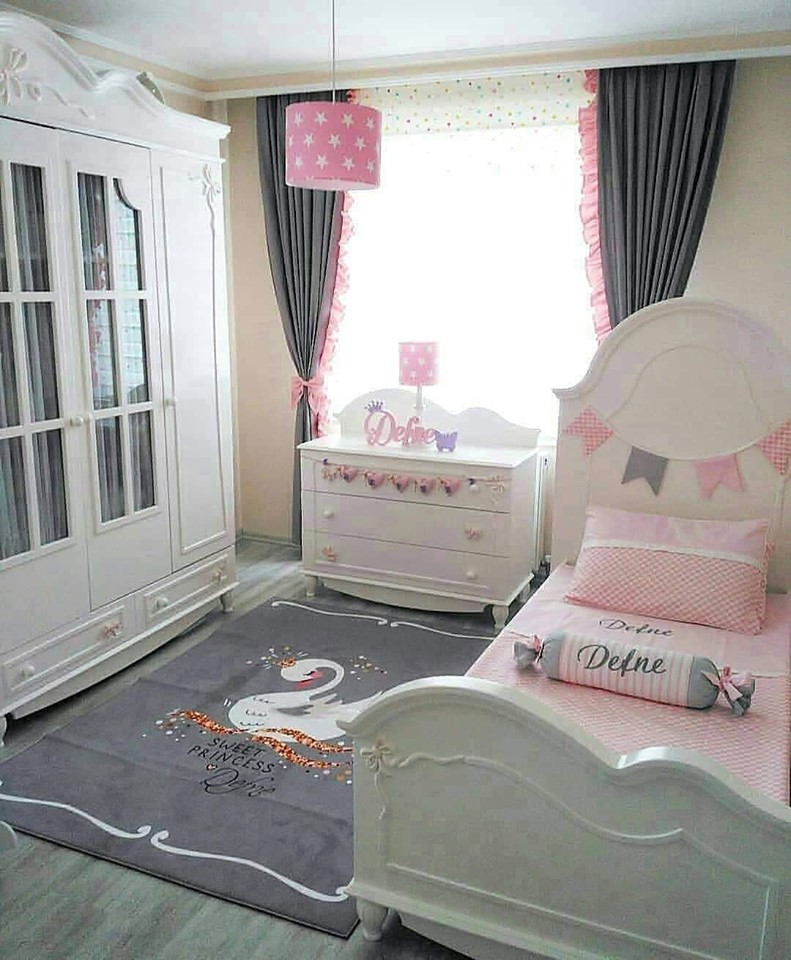 Find some idea about the decor of your little boy's room
In the second photo, we can see how to decor the room for our little boy. Pay atention to this nice combination of grey and yellow colors. This room can also be a neutral room as you can see. Go ahead and take a look in it.
Special kid's bedrooms
In the third photo, we have again room design for little girls. This is how the room can look like, a combination of pink and white, pink chandelier, gallery wall and all other stuff you can see if you save the photo on desktop.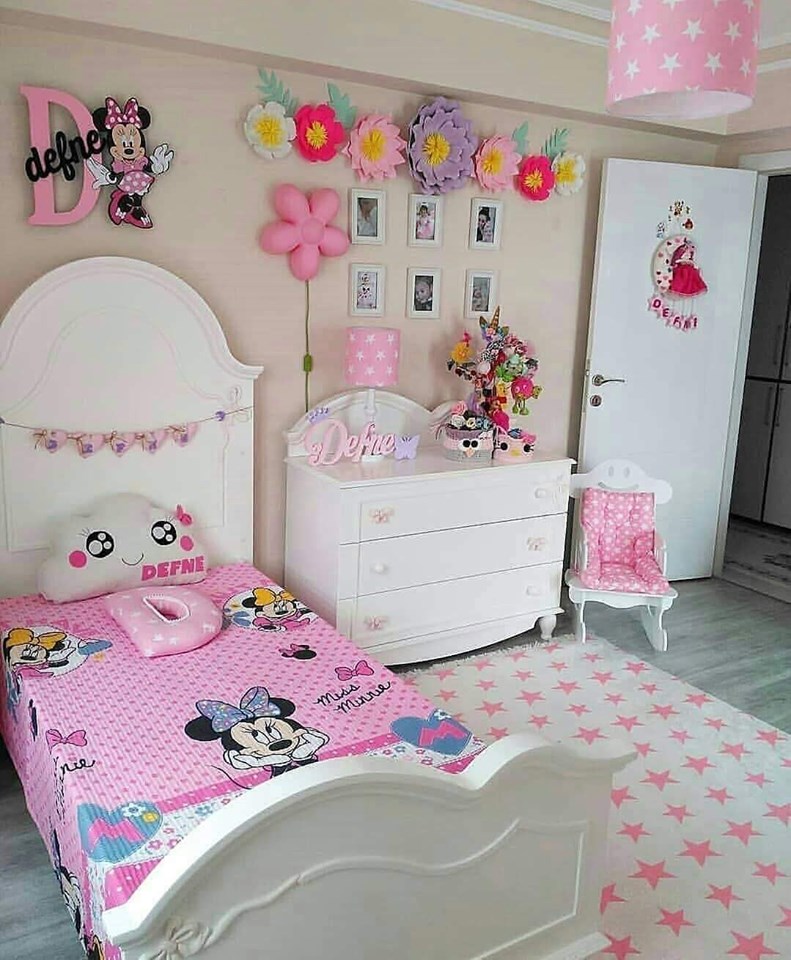 Kids' bedroom for twins
In the next photo we can see perfects idea for those people who have twins. This is great example of nice room decor, space-saving tips for this room and perfect space for sleeping in it.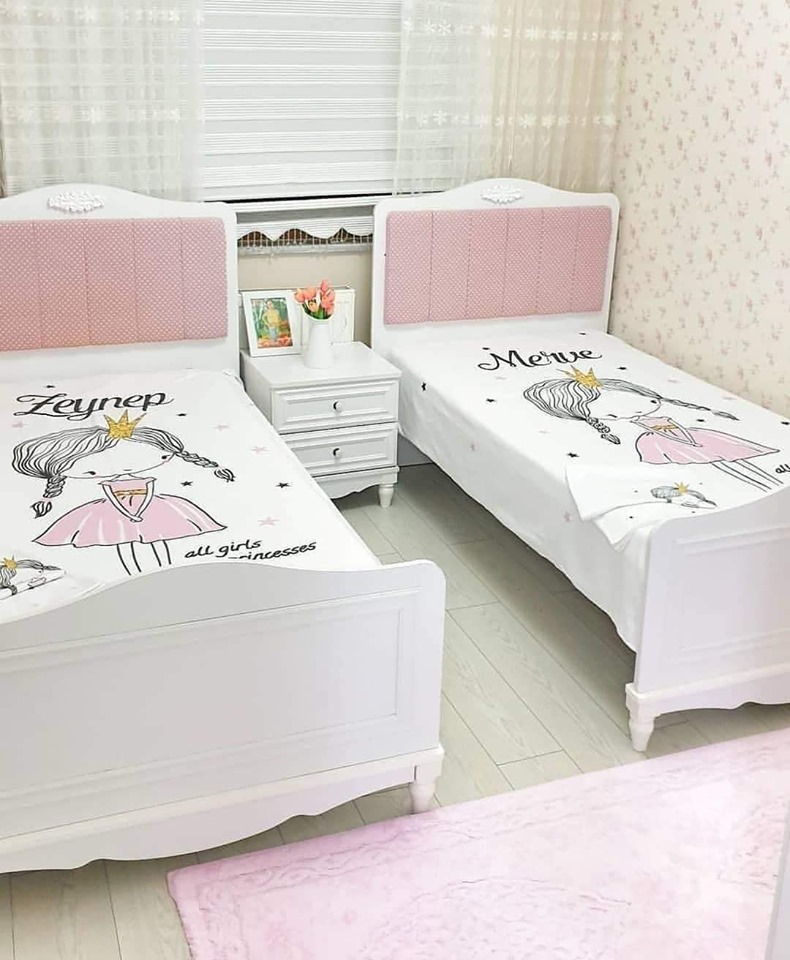 Twins room decor again
And this is the last and the cutes design of the kid's room that we shared in this post. It's again about twins bedroom with wall shelves, 3D letter on the wall and nice design. Take a look at it and share it with friends!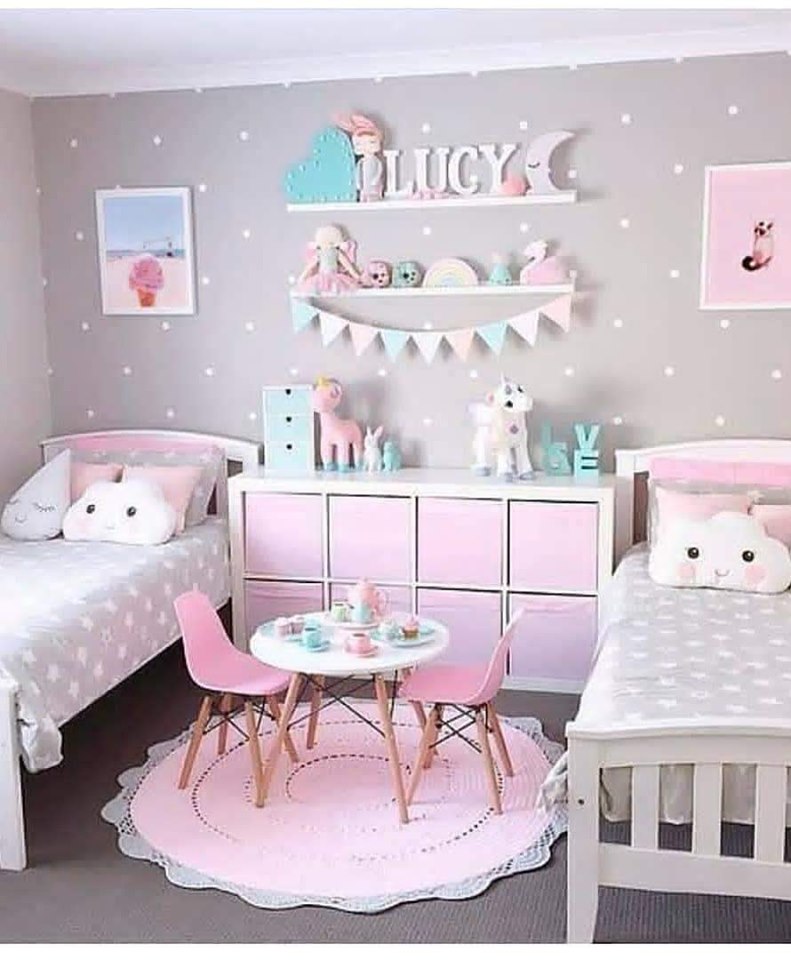 Please also check these front doors that we shared recently on our page with the aim to motivate yourself and give you an idea about the door design. Now only stays to thanks so much for your time and attention and to invite you to be our follower in the near future!!! Tell your friends about our page!!!